Børresen Acoustics 01 Silver Supreme Edition stand‑mount loudspeaker
In use, however, I found they are so good at soundstaging, you tend to want to accent that. I found myself repositioning the speakers so that they fire across the room rather than down. This meant they were wider than usual with a sharp toe-in. In so doing, I created a very wide, but incredibly detailed, soundstage. The worry here with most loudspeakers is that added space comes at the expense of some energy and rhythmic pace, but here that was never a problem. The 01 Silver Supreme Edition just does everything right.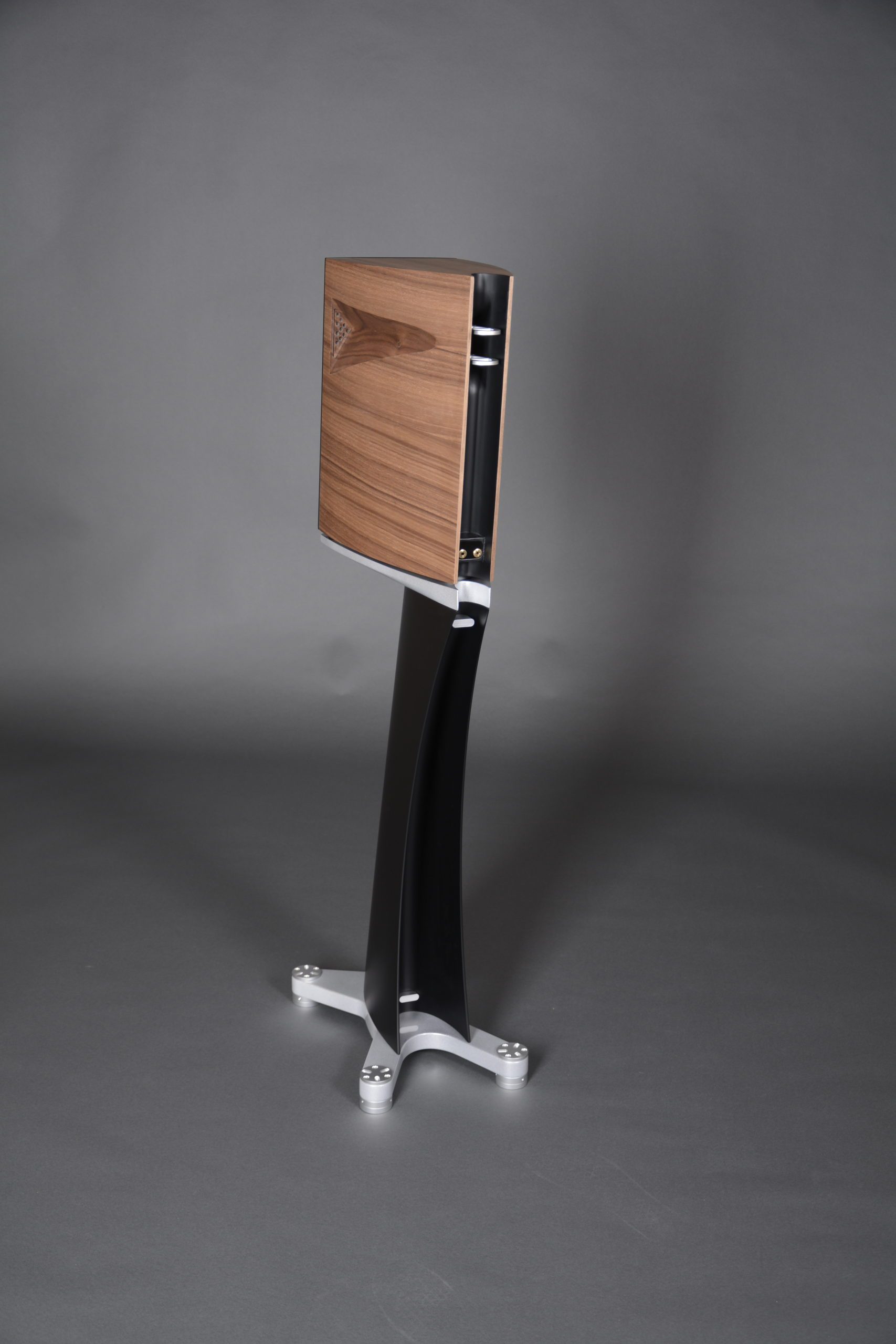 I started this review with a cinematic joke about trailers, so it's fitting I end this review with a line from a cinematic joke: The Godfather Part III, "Just when I thought I was out, they pull me back in!" But that's a different Michael speaking; Corleone not Børresen. Just when I thought the two-way stand-mount loudspeaker had reached its peak, Børresen comes along and pulls me back in by re-drawing the landscape with the 01 Silver Supreme Edition. While the notion of a two-way stand-mount loudspeaker hitting this price point is going to raise some eyebrows, those of us who can only dream of products at the lofty price point should think of this review as a 'proof of concept'; the reduction of induction made by the ironless motor system, increased still further by swapping copper for silver in the pole ring, has significant benefits for the listener, and those benefits must be capable of filtering down to more attainably priced products in the future. In listening to the Børresen 01 Silver Supreme Edition, I think we are actually listening to the sound of audio's tomorrow being forged.
TECHNICAL SPECIFICATIONS
Type: Two-way bass reflex stand-mount loudspeaker
Drivers: Børresen planar ribbon tweeter, Børresen 114mm iron-free bass/midrange driver
Frequency Response: 50Hz–50kHz
Sensitivity: 86dB/1W
Impedance: >6Ω
Amplifier recommendations: >50W
Finish: Walnut
Dimensions (incl stand, W×H×D):
25.8 × 110.3 × 25.8cm
Weight (incl stands): 18kg per loudspeaker
Price: €43,000 per pair
Manufacturer: Børresen Acoustics
UK Distributor: Auditorium Hi-Fi
URL: auditoriumhifi.co.uk
Tel: +44(0)7539 499449
Tags: BøRRESEN ACOUSTICS 01 SILVER SUPREME EDITION STAND-MOUNT LOUDSPEAKER STAND‑MOUNT