Thales TTT-Slim II, Simplicity II, X-quisite CA turntable, arm and cartridge
With really big bands like the National Symphony Orchestra [España, Chasing the Dragon] you get a really inky black background that allows the solo voice of Rosie Middleton to project a powerful image, the backing delivering real dynamics thanks to the solid low end of the turntable. With the contemporary folk rock vibe of Ryley Walker's Golden Sings That Have Been Sung [Dead Oceans] it feels like the Thales is opening up the recording and giving a sense of expanded time, the relaxed nature of the songs and the depth of tone being particularly enthralling.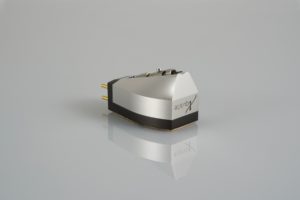 This Thales package combines technologies like battery power and a tangential headshell that few other record players offer. Build quality is in the premier league and finish superb, so there's a lot to like. But ultimately it's the way it makes all manner of music engaging and accessible that's important; these technologies have been harnessed in the service of the music, which is the way it should always be.
TECHNICAL SPECIFICATIONS
TTT-Slim II
Type: Battery-powered, DC-drive turntable.
Rotational Speeds: 33 1/3 RPM, 45 RPM.
Drive Mechanism: Belt driven via brushless DC motor
Speed Control: Closed loop controller with ultra-precise reference voltage
Platter Type: 12-inch aluminium platter with high density rubber mat
Platter Weight: 4kg
Bearing Type: hardened carbon tool steel in sintered bronze bushing in graphite cast iron housing
Plinth Configuration: Rigid, on optional damped base
Dimensions (HxWxD): 100 x 423 x 305mm
Weight: 12kg
Simplicity II tonearm
Type: Five axis micro bearing-equipped tonearm.
Tonearm Length: 9 inches
Effective mass: 18g
Offset Angle: variable.
Signal Cable Length: Various options available.
Weight: 650g
Price: £11,250 including Simplicity II arm
X-quisite CA
Type: Low output moving coil phono cartridge.
Stylus/Cantilever: Micro-ridge diamond tip on monobloc ceramic cantilever.
Tracking Force: 1.9 – 2.1g
Load: 400 – 800 Ohms
Compliance: 12µm/mN.
Output (at 5cm/s): 0.3 mv
Weight: 14.8g
Load: 400–800 Ohms
Compliance: 12µm/mN
Output (at 5cm/s): 0.3 mv
Weight: 14.8g
Price: £7,500
Manufacturer: HiFiction AG
URL: tonarm.ch
UK Distributor: Fi Audio
Tel: +44 (0)1563 574 185
URL: fiaudio.co.uk
Tags: ARM CARTRIDGE THALES SIMPLICITY II THALES TTT-SLIM II THALES X-QUISITE CA TURNTABLE