MOON to launch new amplifier at Montreal Audiofest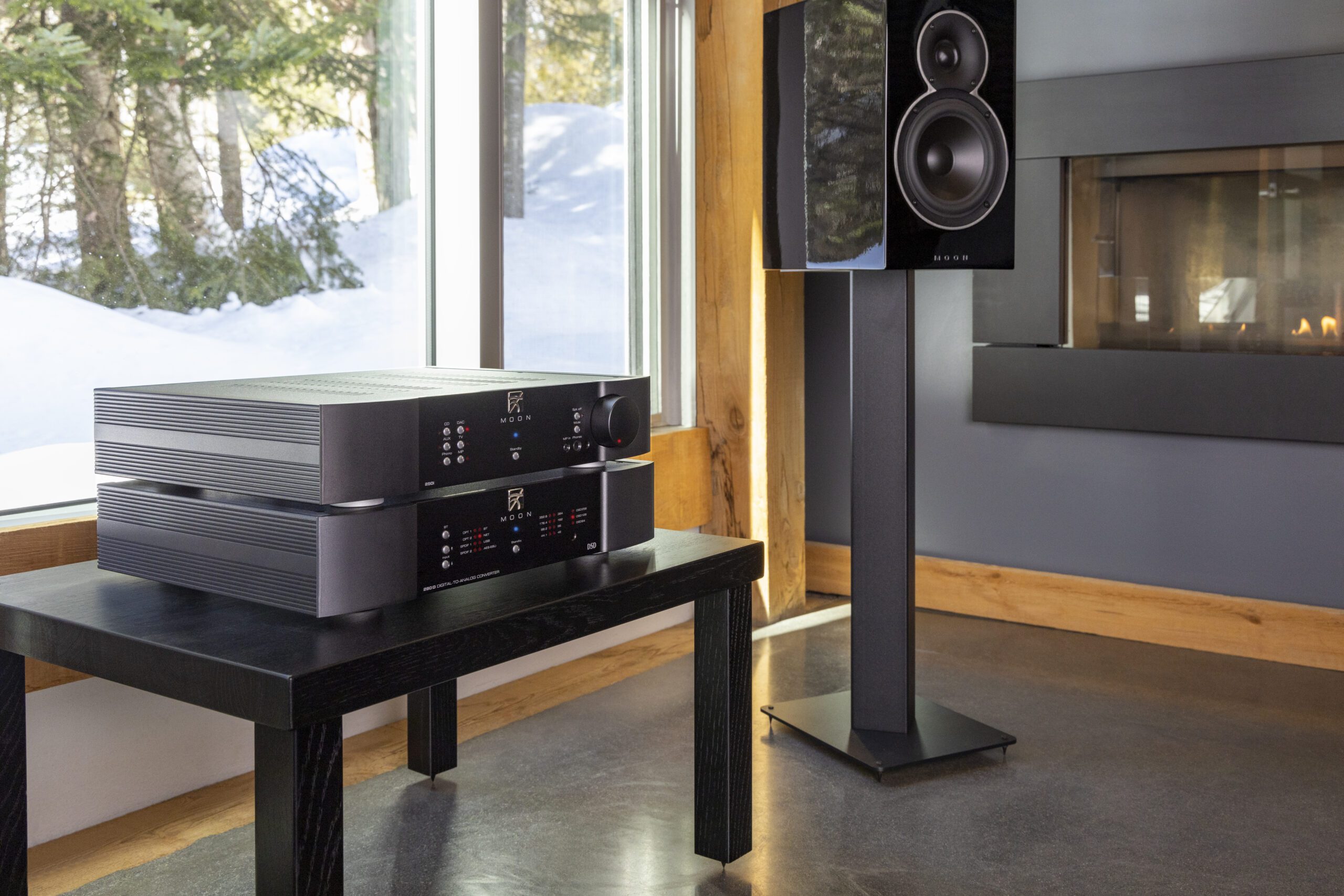 *From the MOON news release
MOON will unveil its 250i v2 integrated amplifier at Montreal Audiofest where visitors to the show will be able to hear this latest version of a MOON classic for the first time. The 250i v2 will be part of a complete system that is set to delight the audience with its vividly accurate performance.
The MOON room will feature the new 250i v2, a 280D streaming DAC and a pair of Voice 22 loudspeakers which will all perfectly combine to deliver the renowned MOON sound. The new version of the best-selling 250i integrated amplifier features an upgraded circuit design, a new shield for the power supply and an MM phono preamplifier. The 280D is a high performance fully asynchronous DSD 256 / 32-bit streaming DAC and includes the proprietary MiND 2 streaming module. The Voice 22 is MOON's first foray into the world of loudspeakers, and it gives the company's products their own voice. The speaker has received global acclaim, glowing reviews, and international awards.
The 250i v2 builds on the foundations of the previous award-winning models. The upgraded circuit design provides an improvement in sound quality and the addition of the MM phono preamplifier increases functionality – for the first time, turntables can be connected to the 250i allowing the listener to enjoy natural and precise vinyl replay. The 250i is an analogue design classic that represents outstanding value – it is the gateway to the range and is the product with which to begin a MOON journey.
MOON's room features an Acoustic Science Bass trap and Vicoustic quadratic diffusers and the acoustics have been carefully designed and calibrated by the MOON team.
Visitors will also be able to enjoy a live performance from renowned Montreal band, GIVE. Created by singer Caroline St-Louis and Stephan Ritch, GIVE is a musical collective with a varied repertoire that will enthrall the audience.
The Montreal Audiofest will take place at the Hotel Bonaventure from the 24th to 26th March.
MOON will be in room Outremont 5