Music Interview: Steve Harley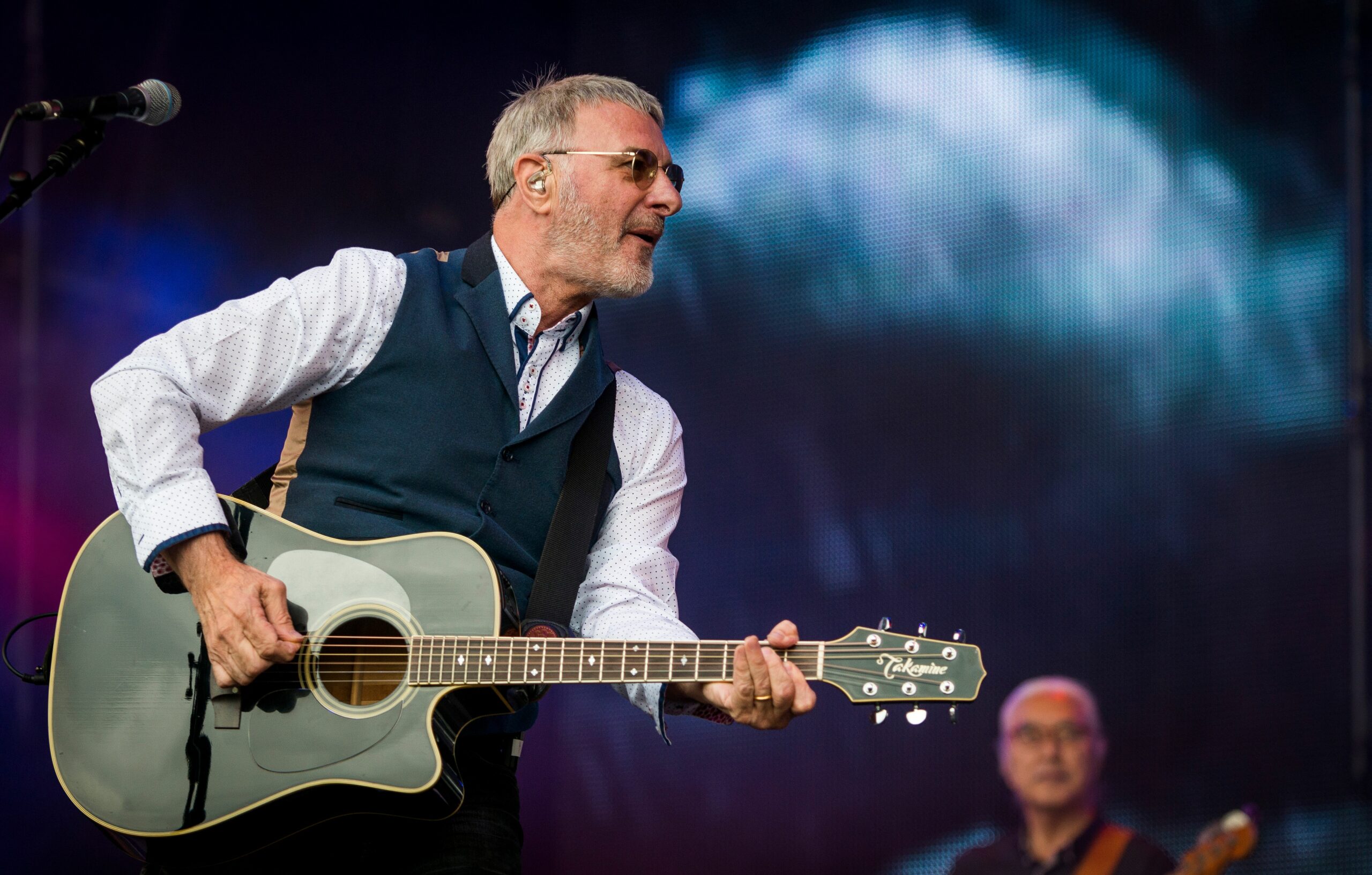 This year, English singer-songwriter, Steve Harley, who scored a UK number one hit single with the classic guitar pop of 'Make Me Smile (Come Up and See Me)' in 1975, is celebrating his 50th anniversary in the music business.
His band, Cockney Rebel, formed in 1972 – the group played one of their first-ever gigs at the Roundhouse, in Chalk Farm, London, supporting The Jeff Beck Group. Harley was 21 – he's 71 now.
"I remember it very well," he tells hi‑fi+, talking to us over the phone from his home in Suffolk. "It's fascinating, isn't it? We were just young men – lads, really. I didn't think about the future at that age. 
"Record contracts from the '60s and '70s stated they would pay recording royalties for 25 years – all that had to change because we carried on selling records. No one expected anything to go on longer than that. 
"We signed a three-album deal with EMI, which was magic – we could really develop. They were very funny times – we were all young and had a laugh. 
"When I hear my songwriting [from then] now, it was quite dark, but, nonetheless, as a band we laughed all the time. It was hysterical to be honest – they were very funny fellas. We were friends, I thought – until they walked out on me."
This year, you're marking your 50th anniversary with a UK tour in December. You're a big fan of playing live, aren't you? You've never really stopped gigging, have you?
Yeah, I am. I did stop for quite a while in the '80s though. I had a very crazy, hedonistic '70s and then I got married and our firstborn came along in '82. I have two children. 
I didn't play for quite a few years. I needed to get grounded and be a family man for a while – I was as high as a kite for a long time. 
At the end of the '80s, a promoter took me to lunch for a chat. He had a German promoter who wanted me to go on tour for three weeks. 
I went, and I learnt how to do it again. I didn't know if I could – I'd lost self-confidence. That was in '88, and, as you're implying, I haven't stopped since.
Life on the road is better now than ever – I am a wandering minstrel. Two weeks at home is a stress for me. I need a ticket in my desk all the time.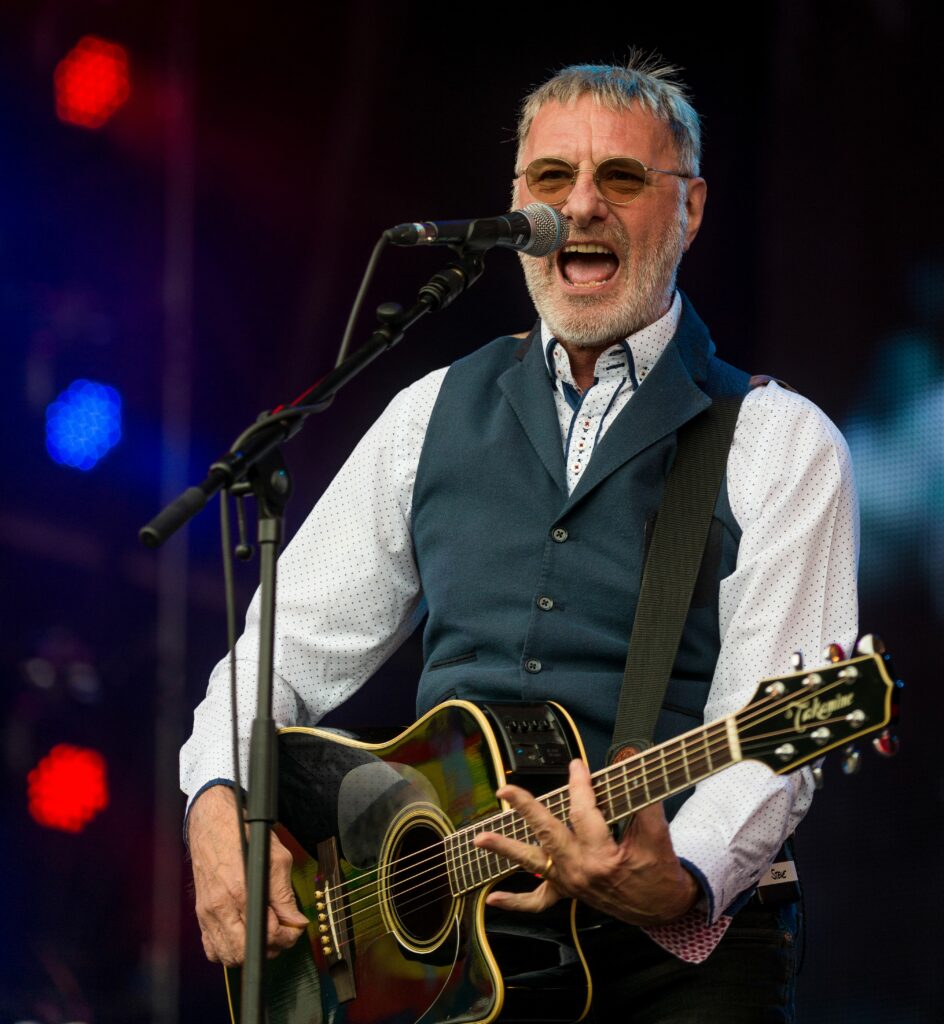 What can we expect from the tour? You've recently been playing some rarely-heard stuff, as well as the hits, haven't you?
Yeah. I get hints from people all the time on Facebook about what they want me to dig out. I do take notice, but some of it isn't really feasible or practical. 
For the December tour of the UK, I'm planning to have a blend – a mélange. The first hour will be the rock band and after the interval it will be an acoustic four-piece – maybe with some light drums for some numbers. 
One by one, the rock band will re-enter, until we build it up to the full eight or nine-piece again for the finale of half an hour. That's what's in my mind, but I can't say that's gospel because it changes by the day. It's a moveable feast. 
You also have a career-spanning box set coming out next year, don't you?
Yeah, it's coming out in the spring. Chrysalis have discovered stuff from the EMI vaults – outtakes, bits of conversations with the engineer… Frankly, I just want people to have it, if they want it – and I hear that they do. I don't know what they get out of it – I've no idea!
You have a lot of diehard fans, who've followed your career, but do you attract younger people to your gigs?
When the lights go up and I can see what's going on, there are quite a lot of young people who might have got into me through mum and dad playing it at home. I like that. 
As you get older, you want some younger people coming through, because no one makes a living out of selling records, except Ed Sheeran – there are only about 10 people like that in the world, now… Life is on the road. That's the livelihood – selling tickets and playing. I've sold several thousand CDs on the road this year. The people who support me still buy CDs – that's my demographic. 
I still buy CDs…
So do I. I play them in the car or on the hi-fi in my study. Uncovered [2020 studio album of cover versions], through the distributor Absolute and us taking it on the road, has sold over 7,000 copies. 
I got my money back – it was an expensive album to make. I spared nothing – two weeks at Rockfield with top-line musicians…
Didn't you record the string arrangements for Uncovered in Europe?
Yes – we went over to a small studio in Holland. The arranger was Thomas Tol. He's fantastic – amazingly tender, sensitive and subtle. 
There's no EQ on that album – it's totally organic and completely pure. 
Matt Butler [engineer] said to me: 'What do you want it to come out like?' I said: 'I want to be in their living room and in the car with them'.
One music journalist complimented me on the album – he said: 'It's like I was in the studio with you'. That was such a lovely thing to hear. 
When we were in Rockfield, we had the best Pro Tools money can buy and Matt had the best microphones. We went in with the best musicians – Martin Simpson [folk guitarist] for God's sake!
He's great.
He's more than that – he's way out. We had virtuoso players –Barry Wickens [violinist/guitarist], Oli Hayhurst [double bass] with handmade instruments. I had a handmade guitar and a 1974 D35 Martin [acoustic]. I said to Matt: 'Just mic us up – no EQ'.
He said: 'Basically, you don't want me to engineer, do you?'
I said it was more subtle than that: 'It's a tough gig – you've got to make it sound wonderful without twiddling any knobs'. 
I didn't want any echo, reverb or effects. That's what you get – the only overdubs on it are the string quartet and my voice.
You used to record at Abbey Road, didn't you?
For years. 
Do you have a home studio?
No – I'm not like that. 
You're not a fan of home recording?
I hire studios and engineers – I'm not technically advanced. I used to write songs onto a MiniDisc – now I use an iPhone with a really classy app. 
I record in a room with very little furniture – when I write songs, it's almost like a recording.
I play guitar all the time – you have to keep your fingers in trim. I've got three acoustics set up in three different rooms. 
I think I'm going to settle down and watch Match of the Day, but in the corner of the living room there's a lovely Taylor guitar… 
When I'm alone, I just look at it and think: 'I've got to pick that up…' It's very tactile – I start playing and hit the record button.
Are you a prolific songwriter?
I don't finish them… Last year I transferred some stuff from my iPhone to a PC and 76 things came up – I have notes next to them about how good they are, or what I should do with them.
It's not like people are chomping at the bit – albums are expensive to make and then you've got to get your money back. I won't make a cheap, rubbish album. 
You talked about listening to CDs on your hi-fi at home. Do you have a good set-up?
Oh yeah. I have a fabulous Linn set-up with three pre-amps and a CD player – it takes no prisoners. It's mega stuff.
What about vinyl or streaming?
I don't stream – I wouldn't know how to do that. 
So, you've spent 50 years in the business and you're 71. Are you still a rebel? Were you ever?
I'm actually pretty conservative – I live a quiet life off the road. 
I have a couple of acres of woodland, and I feed the fish and I feed the birds. I'm not a fan of the real world and of politicians though… It's worse than ever.
My children say I'm only slightly eccentric, but that's because my head's swimming with lyrics and plans.
About 10 years ago, in a monthly music magazine, someone said: 'Steve Harley is neither a Cockney nor a rebel'.
He's kind of half-right, but he's half-wrong. I wrote back to him, tongue-in-cheek, and said: 'Neil Young was neither crazy nor a horse'. 
Steve Harley is touring the UK this December. For live dates, visit:
steveharley.com