Music Interview: Max Cooper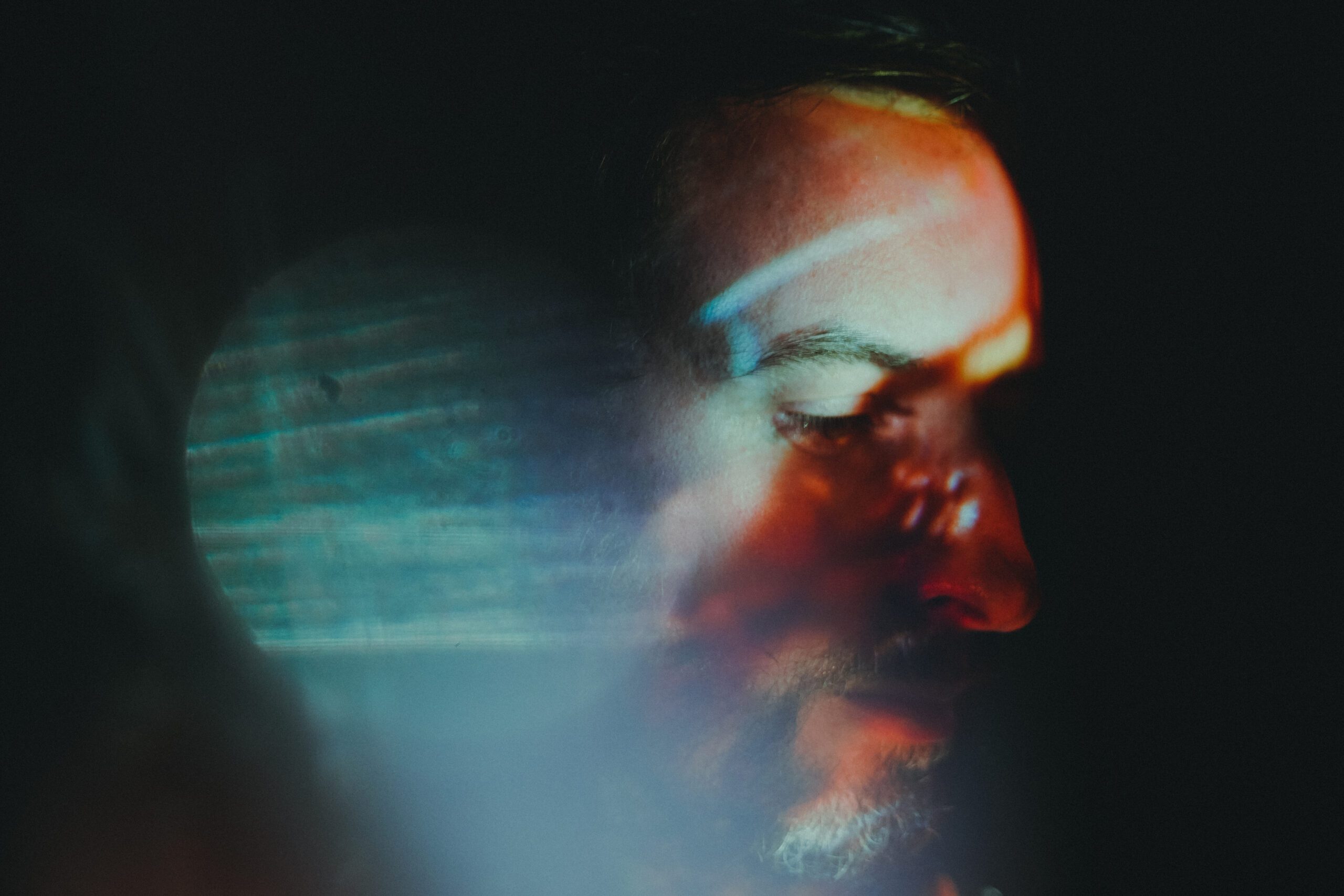 Hidden away in leafy Highgate, North London, is one of the most impressive and stylish sound spaces in the UK.
The L-Acoustics Creations immersive 18.1.12 facility – named Ocean – was recently used to host a special spatial audio event for the launch of Unspoken Words, the latest album by electronic music pioneer, Max Cooper.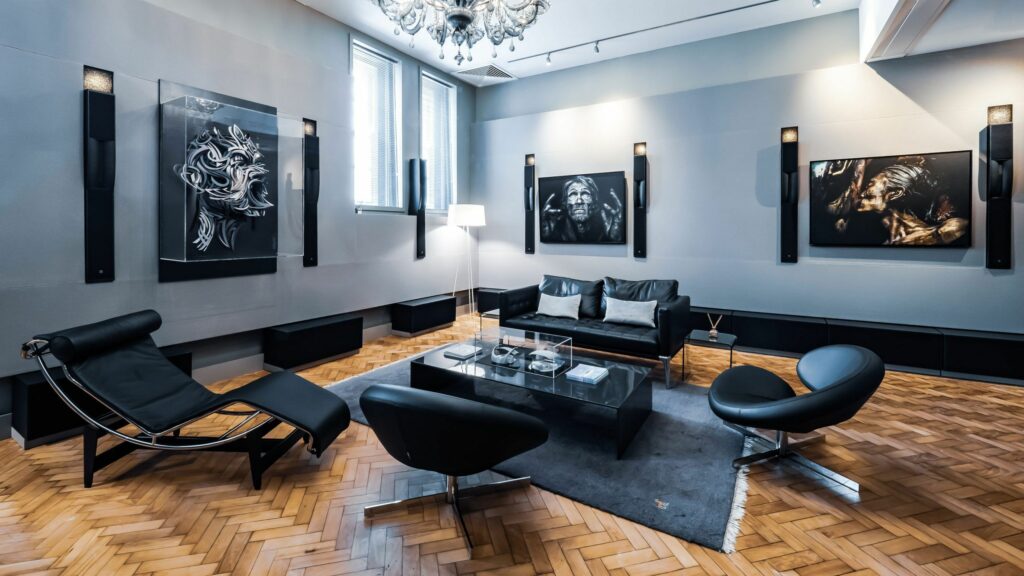 The Belfast-born artist and producer, who has a PhD in computational biology, has started working with French brand, L-Acoustics, which has a background in professional sound systems, to explore the possibilities of spatial audio. 
Cooper's new album – his sixth – is also available as a Dolby Atmos-encoded Blu-ray, featuring 13 short films that accompany the music and were created by visual artists. 
As more music streaming services such as Apple Music, Tidal and Amazon Music invest in spatial audio content, L-Acoustic Creations want to evolve the listening experience from being simply a binaural headphone one into whole-room, immersive sound playback.
Ocean is a high-end, lounge‑like venue that's kitted out with 18 L-Acoustics Syva loudspeakers mounted on the walls in a 360-degree configuration.
Low-frequency sound is produced by a circle of Syva Low loudspeakers and Syva Sub, while 12 overhead speakers are used to create a fully immersive 'hemisphere'.
During a private visit to Ocean, hi-fi+ was seriously impressed by the immersive listening experience – we had a playback of a live version of Radiohead's 'Paranoid Android', recorded at a festival, and it felt like we were on stage with Thom Yorke and co.
Cooper is a big fan of the sound space too, as he tells us in an exclusive interview.
"I use Genelecs [speakers] at home, but I love the sound of L-Acoustics – they sound f***ing amazing! You get loads of detail up at the top – I use a lot of clicks and high frequencies in my music. There's a lot of information and it comes across really nicely on their system. I also put rumbling harmonies down low in the bass frequencies, which also come across beautifully." He adds: "The L-Acoustics room is probably my favourite sounding room that I've experienced. Even though the album wasn't mixed in that room, I love the way it sounds in there – it complements my production approach."
SH: Unspoken Words is an ambitious project, isn't it? How long did it take to put together?
MC: Yeah – it took about two years start to finish. A year-and-a-half of writing music and ideas and six months to commission 12 different visual artists and collectives. 
How and why did you hook up with L-Acoustics for the album preview event?
I've been chatting to those guys for some years, and I've been experimenting with spatial audio for a long time. They are into it, and we've recently started working together more regularly. We're developing some spatial audio tools together and moving towards doing some shows. 
This was the first official event we've done together, but it's the start of a long-term project. 
The new album was initially mixed in Dolby Atmos at String and Tins [in London] and then we mapped it over to the L-Acoustics system in 14.1.8 for the playback.
What's the appeal of spatial audio for you?
When I write my normal stereo music, I put lots of binaural in there – whether that's recordings I've made with little in-ear mics, or whether that's simulated binaural, which tricks your brain into thinking the sounds are behind you. I put those signals into the stereo audio to make things immersive and spatial in a stereo mix, with headphones. That's only one of the techniques I use to generate immersion. 
I was listening to the new album on headphones, very early in the morning, a few hours before interviewing you and I got freaked-out by the track, 'Exotic Contents'. At the start, there's a whispered vocal bit, which really startled me…
[laughs] That's a good spot – that was my friend, Giles, whispering in your ear. We had a night out and I got my binaural mics out and we were messing about, recording freaky stuff. We had a lot of fun. 
And that's just in stereo… so with spatial audio you can take that even further, can't you?
There are lots of other things I use. The constant low bass harmonies I use try to create immersion as well – it's like a full-body massage. A lot of my music is about escapism and trying to wrap the listener up in beautiful experiences. Spatial audio is a great tool for doing what I'm already doing but better. It allows me to communicate more powerfully, as it's essentially the aesthetic of my music anyway – spatial audio fits very naturally for me. 
Visuals are a big part of my work – a lot of my albums are made as scores to visual ideas and projects. I collaborate with a lot of people. We've just released a new Dolby Atmos Blu-ray for the new album – it's movie-length with films as well as music.
There are a lot of links to my work with spacial structures – what something looks like in a 3D environment in terms of visuals and music. So, when it comes to spatial audio, I can realise those 3D structures and literally build it into an object-based system, which then maps it accordingly to whatever you're listening in, like 5.1 or Atmos. 
Spatial audio is still pretty niche, isn't it? Do you want more people to listen to your music in Dolby Atmos? 
One of the things that excited me about making the new album in the Dolby Atmos format and what led me to do it was the new Atmos-enabled Apple earbuds with head tracking – we optimised it for those as well. 
If you're streaming on Tidal or Apple Music, you can have an Atmos mix – if there's a sound in front of you and you turn your head, it will move around your head, depending on which direction you turn. It's like you're in a live room, essentially.
If someone's on stage and playing guitar in front of you, and you turn your head to the left, then you'll hear them in your right ear – it's the same effect with Atmos-enabled headphones with head tracking.
On the album track, 'Spectrum', there's a stereo field left and right
if you're facing forward, but if you turn your head to one side, you'll open up a different stereo field which you wouldn't have heard previously. 
So, if you're listening on Atmos-enabled headphones, depending on which way you're facing, the music becomes interactive and will sound different – you can track a path through it. 
That's an entirely new artistic tool that's been opened up by those headphones, which lots of people have. I'm able to deliver messages and ideas that I couldn't deliver otherwise. 
What's your home studio set-up like and can you tell me about your writing and recording processes?
It's full of old synthesizers, pedals and machines – it's a chaotic room of stuff. I'm not very good at playing keys – I do a lot of free expression and improvisation. I try to express myself as best I can and not worry about making mistakes. 
I just get loads and loads of layers and I do a lot of semi-generative work with setting up systems that have a bit of a life of their own. They wander around and I'm playing them at the same time – emergent complexity. 
A lot of my sounds come from distortion pedals that have been designed for noise bands – I just jam with a lot of synths and pedals, and then I do a lot of processing for effects. It's a combination of very analogue-sounding sources with digital processing. 
I put down maybe 100 or 200 layers of audio and then I'll start sculpting it. There's a lot to do with taking away the bad bits, rather than just making the good bits. 
I love extremes. My music's not designed to sound real – it's designed to be surreal.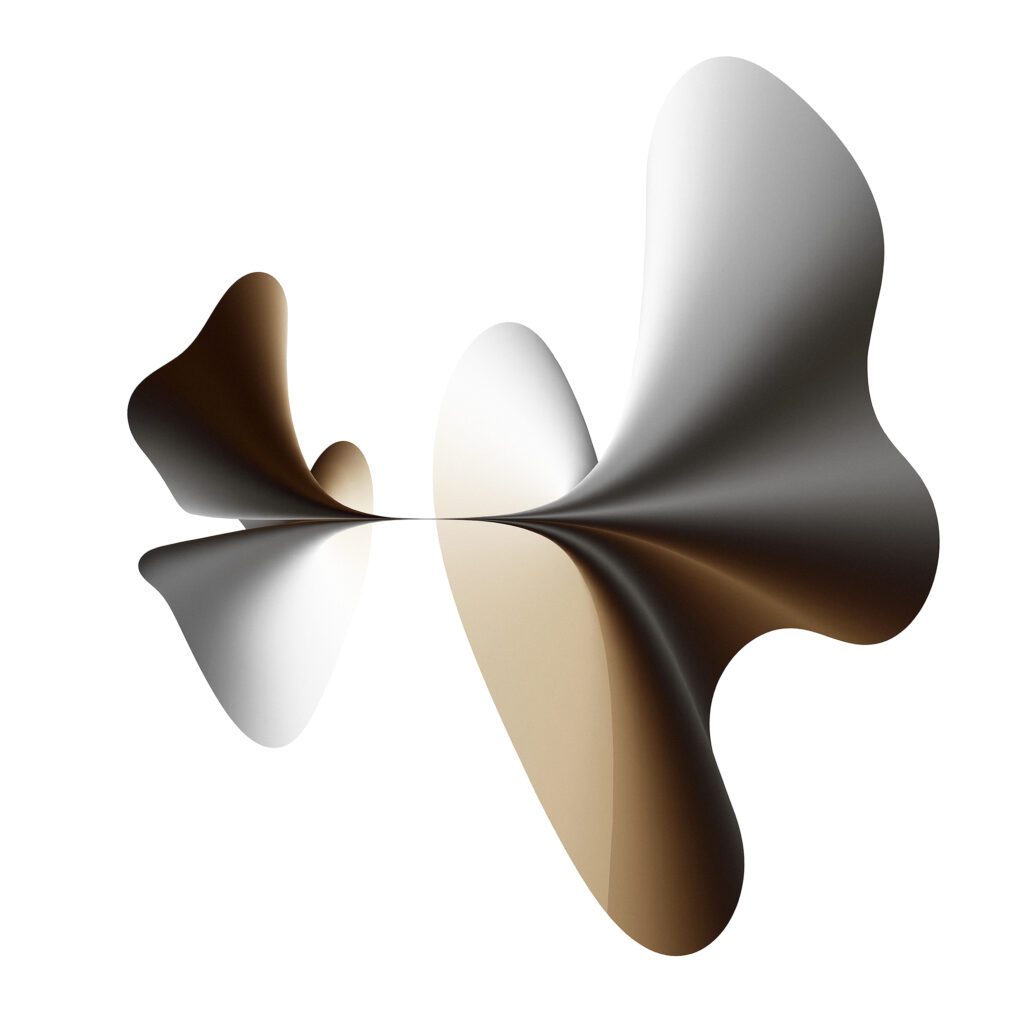 Unspoken Words by Max Cooper is out now on Mesh.
maxcooper.net
l-acoustics-creations.com