Music Interview: Michael Head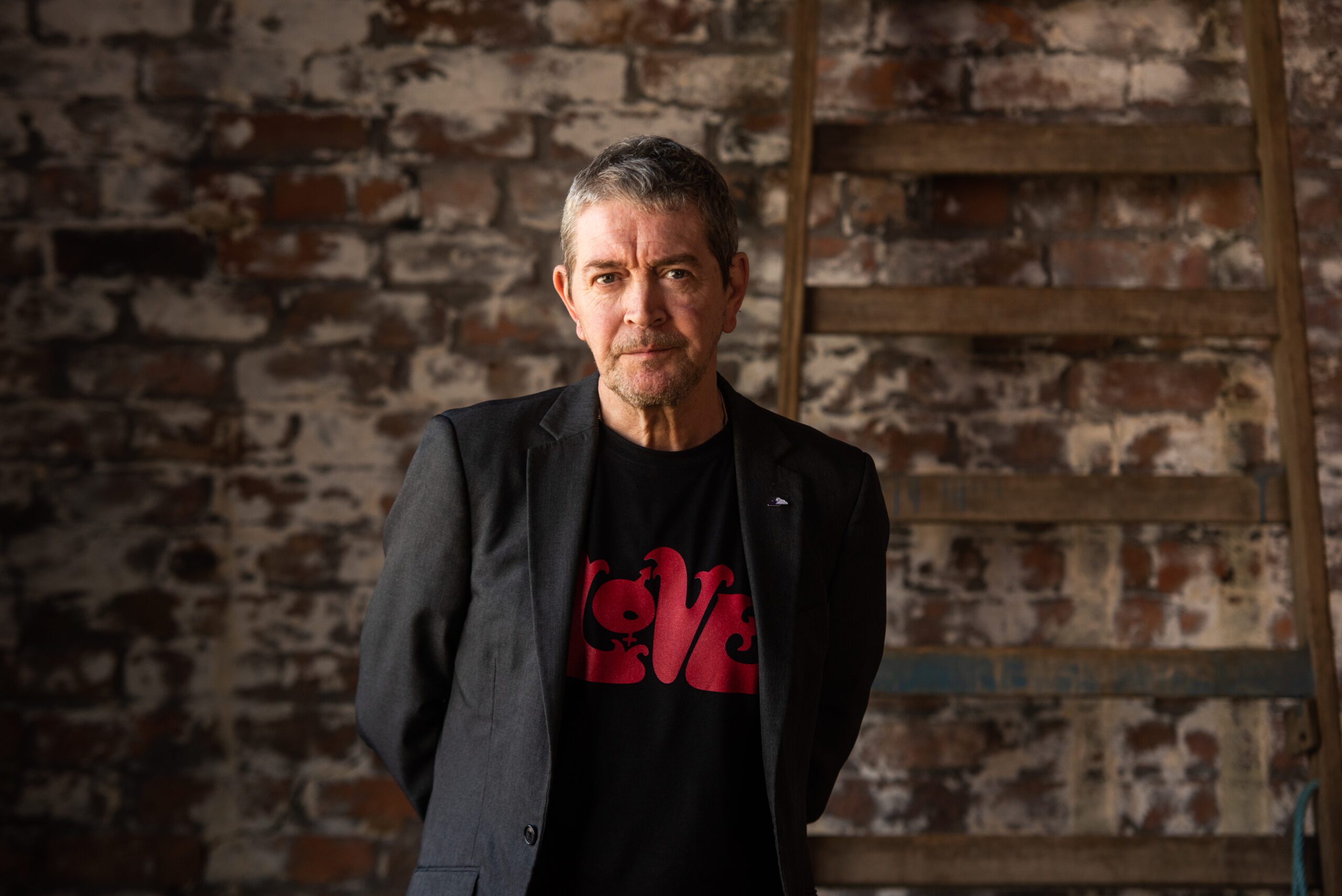 Michael Head has been called Liverpool's great lost songwriter and a genius.
Speaking to him on the phone early one spring morning – he's at home, near the city's docks – I ask him if he's happy with the genius tag.
"Somebody once said to me, 'That song you've written is f***ing genius – anyone could've done it!' And I went, 'Yeah – you're right, lad. Good on yer,'" he says.
"I think genius is when something is done in a particular way that's different to the norm – it's off-centre. I just love writing."
After a 40-year career that takes in The Pale Fountains, Shack, and The Strands, Head, who is 60, has just released his second album with The Red Elastic Band, and it just might be the best thing he's ever done.
Dear Scott – the title references author F. Scott Fitzgerald's time at the infamous Hollywood hotel, The Garden of Allah, when he picked up a postcard on walking in and addressed it to himself – is a stunning and beautiful collection of story songs.
Comeback single, 'Kismet' – written about the kindness of strangers and based on a real-life experience, when Head found himself stranded in the middle of nowhere with a dead phone – is joyous and jangly guitar pop, 'Broken Beauty' has a blue-eyed soul feel, complete with lush, Easy Listening strings and Bacharach trumpet, 'Fluke' is a hazy and dream-like trip through L.A, soundtracked by cinematic strings, and 'Gino and Rico' is a gorgeous jazzy shuffle that would suit Richard Hawley's velvet croon.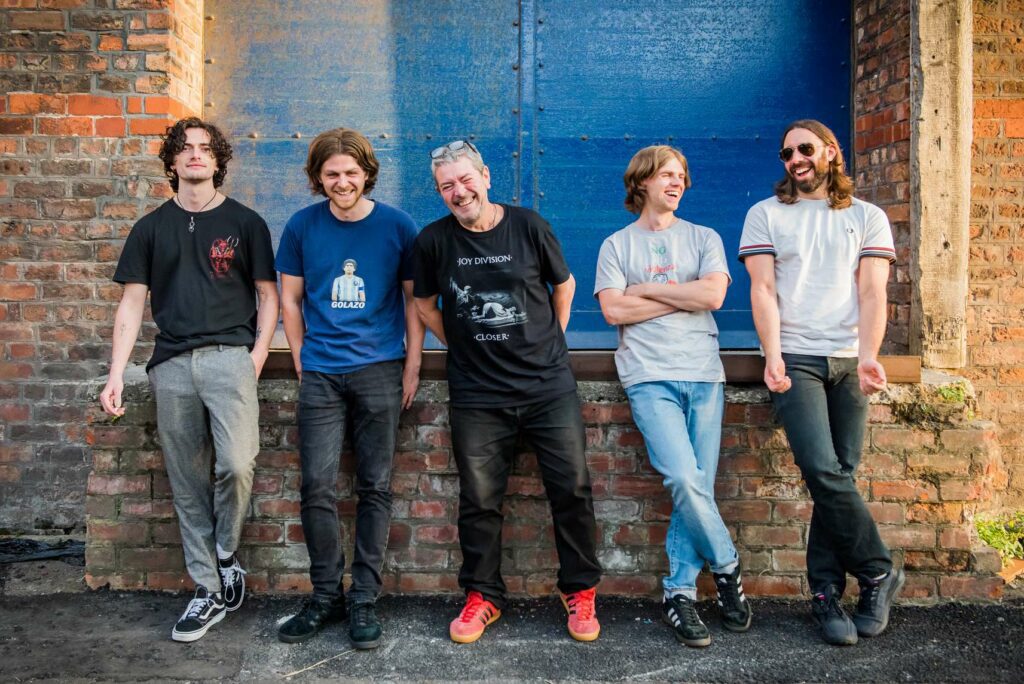 'Freedom' is a folky acoustic ballad, and 'American Kid,' with horns and a soaring chorus, is written about a friend who was "born in a high rise in Kirkby" and is obsessed with Hollywood culture. It namechecks vintage US actors John Garfield and Ida Lupino, as well as Elvis, Tarantino and De Niro.
The record was produced by Bill Ryder-Jones (The Coral) who gives the songs rich, colourful and imaginative arrangements.
"He's done an amazing job. It's not a case of him understanding the songs – he just gets them," says Head. "We're on the same page and in tune with each other. The songs just evolved."
SH: In 2019, you announced you were going to put out an album called New Brighton Rock, but your plans changed due to COVID, didn't they?
MH: Yeah – I'd been writing songs since then. I'm writing all the time. Eighteen months ago, me and the lads [from The Red Elastic Band] went into the studio with Bill and did about six tracks and then lockdown kicked in. We didn't see each other for 12 months.
When we got back together, what we'd done prior to lockdown sounded fantastic.
Dave Pichilingi [CEO] of [record label] Modern Sky said, 'Do you want to finish the album off?' We were like, 'Yeah – definitely,' because we'd financed the first bit ourselves, with gigs and we'd done some T-shirts.
Initially the album was called New Brighton Rock because I'd been working on a short story… I've been doing short stories for 20 years, in my spare time. I'm going to do something with a publisher in the near future.
I wrote the story New Brighton Rock about 15 years ago and I loved it so much… I wrote a song, but it didn't go on an album.
New Brighton Rock was a working title [for the album]. When I was out on my bike, someone shouted 'New Brighton Rock' to me in the street, and I did turn round.
But the album ended up being called Dear Scott…
I'd seen a Jay McInerney documentary about F. Scott Fitzgerald, which fascinated me – his personality, his letters and his sense of humour appealed to me. He was the king, but he'd had a few ups and downs.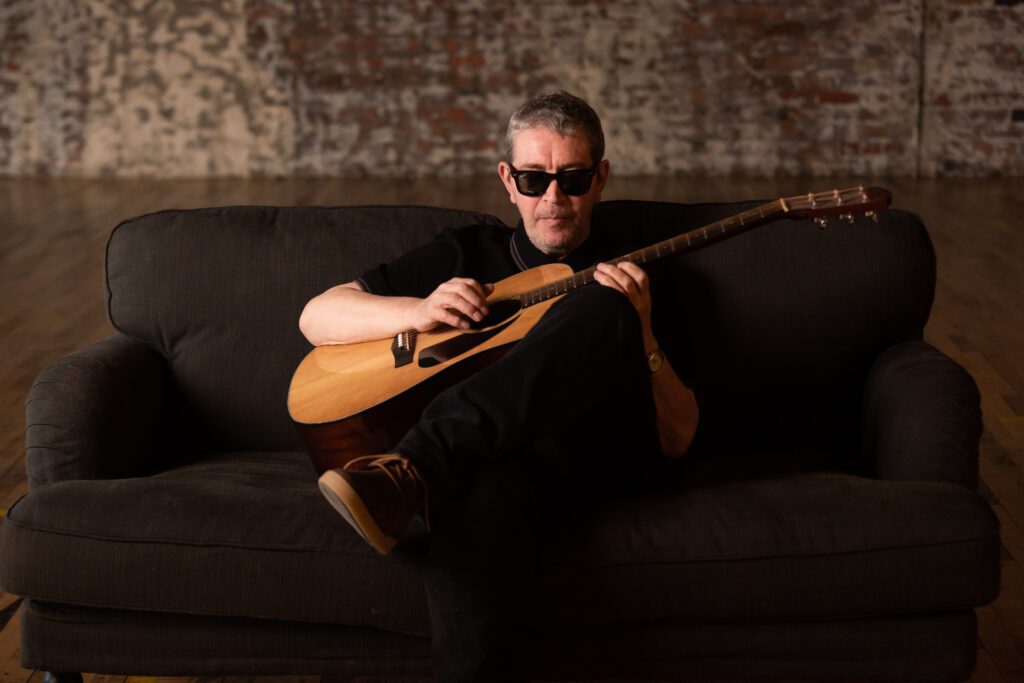 When all his friends were trying to crack the new medium in Hollywood, he went there to try and have a go, but when he arrived at his hotel, it was the wrong place for him, because he was sober and everybody around him was in an excessive environment. When he got to the counter at the hotel, he wrote a postcard to himself: 'Dear Scott…' He didn't stamp it – he just put it on his mantelpiece.
One of the songs on the album, 'Fluke', was inspired by one of Scott's short stories called The Homes of the Stars.
The album is wonderful – it's a lovely record.
Thank you, man.
Several of the songs, like 'Fluke' and 'Kismet', mention travel – it feels like quite a transient album…
Yeah – that wasn't intentional but looking at it I suppose there is a lot of movement. I use my subconscious quite a lot when I'm writing. Some of my songs are pure fact and some are pure fiction – I like to mix it up.  'Fluke' is about a PR girl who gets an opportunity to go to L.A. She's told that she's got to come back, but she loses her phone so she can go there. I'm fascinated by Hollywood movies, and I've tried to encapsulate that – she's dreaming in L.A.
The strings on 'Fluke' sound very cinematic…
That was Bill Ryder-Jones, mate.
Why did you decide to work with him?
I've known him for ages, since he was in The Coral – we've played at a couple of festivals, and we always got on really well.
I love his stuff and he's a lovely fella.
One of the lads in the band, Nat [Nathaniel Cummins – guitars] works quite a lot with Bill.
One day, before Bill got involved, we were going through the songs – Nat had made a studio in his flat, so we got the songs into shape there. Nat said, 'What about Bill producing the album?' I said, 'That's right! Let's 'ave it – all day!'
That was that – Bill was up for it. It was lovely making it. He lives in West Kirby, on the Wirral – he has his own studio there. It's a great environment – if you weren't in the studio, you could go for a walk.
For the first part of the album, to tell you the truth, I was drinking. Then lockdown happened, and I got sober and more focused – it was brilliant.
The lads in the band are so grounded and so beautiful – they're level-headed and they're half my age, but they're like mates.
I said to them once, 'You don't half get the new songs', and one of them said, 'Mick – me ma and me uncle played us your songs. We grew up with them, so we know where you're going'.
All my life I've been really lucky with people I've been in bands with.
Mood-wise, I think the album is a positive one…
It really is. When me and the lads met back up [after lockdown], we went for a walk down the beach and said, 'Let's finish the album'. It all opened up again – it was meant to be.
It's as if the stars aligned…
There you go, lad.
On that note, the first single from the record was 'Kismet.' It's about the kindness of strangers and someone who helped you when you were stranded and needed to charge your phone up…
In the olden days, before mobile phones, if you were stranded, you either had to find a red telephone box or knock on a door. You had to have money as well, or you could reverse the charges…
A couple of years ago, I was in the middle of nowhere, with no power on me phone – you don't realise how much you need it until it's gone. I had no money – I was in a bit of a situation, and it really was about the kindness of strangers. I saw somewhere – it was like sanctuary and salvation in a way.
I said to a guy, 'All I need, mate, is a couple of minutes charge for one call to save meself'.
He was really good – he was closing the place up, but he charged me phone up and gave me a little plate of food. And then he turfed me out. He said, 'That's on the house.' I made the call and I saved meself.'
'Broken Beauty' is one of my favourite tracks on the record. It's almost a soul song. Your vocals remind me of Dr. Robert from The Blow Monkeys. You're singing in a different style on it…
He was boss, Dr. Robert. It suited the way the song was going to develop, but it wasn't intentional – I just sing it the way it should be. I love the backbeat guitar and the trumpet on it.
Another highlight for me is 'American Kid', which is quite possibly the only song ever written to mention US actor, John Garfield. It's another song that references Hollywood and American culture…
It's about two friends growing up – one of the lads is fascinated by Hollywood and he can't really talk about anything else, even though he's into football and everything else.
As they get older, he turns trans – they're still best friends, but he finds his other life more fascinating and fulfilling, as well as still going to the match. It's about true love within friendship – like street brothers.
When Shack reformed, you were championed by Noel Gallagher and signed to his label, Sour Mash Records. Did you enjoy that period?
Yeah – it was dead good. It was of the moment. In Shack, we always had a ball when we were playing festivals with Noel, whether it was onstage, backstage, or mooching around. I met loads of people I wouldn't have normally met.
You're a critically acclaimed singer-songwriter, but you've never really crossed over into the mainstream. Why do you think that bigger success has eluded you? Are you quite happy being a cult artist and doing your own thing?
I am happy doing my own thing – I can function and get on with my life. Sometimes in rehearsals, we say, 'You know what? It's all about the songs.'
Lately, I've enjoyed getting back into writing – new songs and short stories. What does the mainstream entail? I'm not about materials and money. What is it that I'm missing out on?
Obviously, we all need money, but if I won The Lottery, I wouldn't know what to do with it. I had a good idea when I was younger, but that's another story.
Who are your songwriting heroes?
Arthur Lee, Bowie – his lyrics are up there for me – and Joni Mitchell.
We talked about the stars aligning for the new album.
Shack's bad luck has been well-documented, as have your own personal battles with addiction. Do you think you could've been bigger if things hadn't worked against you, or was it par for the course?
Probably par for the course – it was the climate of the time. The planets weren't aligned. There was a lot of mayhem in the '90s and the 2000s, but it was beautiful mayhem. I wouldn't have it any other way, but I suppose we could have done things differently sometimes.
Dear Scott by Michael Head & The Red Elastic Band is out now on Modern Sky UK.
Tags: MICHAEL HEAD MUSIC INTERVIEW