Origin Live Unveil New Swift Turntable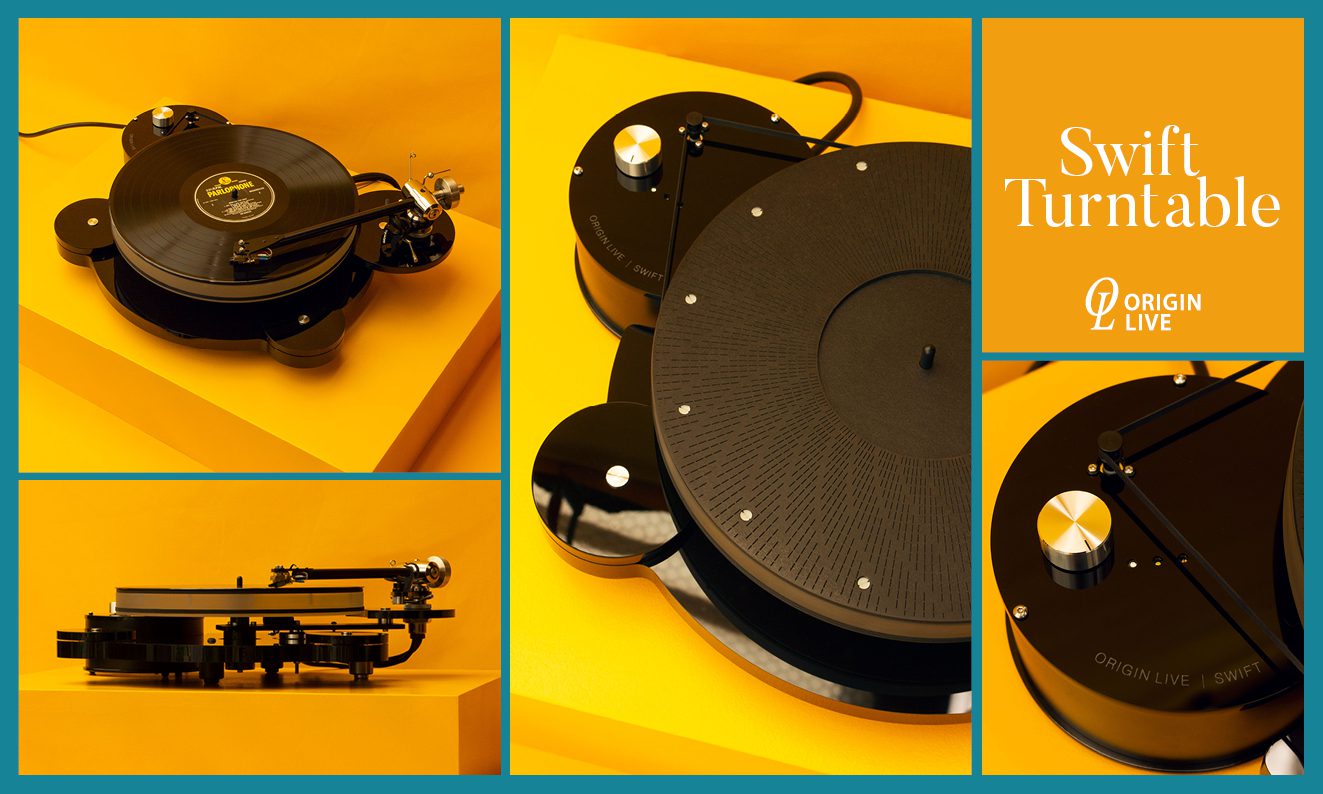 Origin Live have released images of the latest addition to their turntable range: the Swift. Among the Mk5 upgrades announced at the Bristol Hi-Fi show came the news that a new turntable would be entering the range, and it is finally here.
On top of the motor/power supply redesign, one of the major upgrades in the Origin Live Mk5 line is the Multi Layer Platter (MLP); trickle down tech from their flagship Voyager turntable, now incorporated as standard on all turntables above the Aurora. The Swift is essentially an Aurora turntable with a Multi Layer Platter. Why include the MLP as standard? Because it sounds too good to simply be an optional extra, says Mark Baker, the company's founder.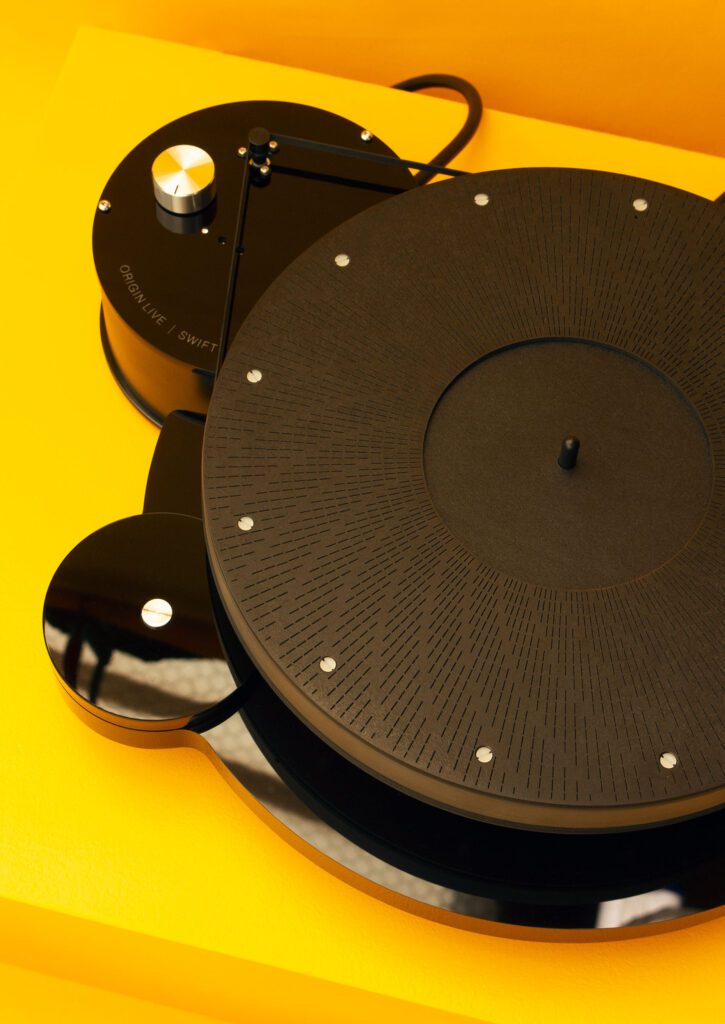 "We were often saying to customers that this platter upgrade takes an Aurora up to the performance level of a Calypso, and the Calypso to that of a Resolution and so on. We not only wanted to make things a bit clearer, but also to give the consumer the best sound they can get, and the MLP has been a game changer on our products for years."
The addition of the MLP as standard has increased the cost of the Calypso and Resolution turntables. To keep the range as accessible as possible, Origin Live have filled in the price point between the Aurora and the Calypso with the Swift.
The Swift features the basic design of the Aurora turntable, with its single-point cantilevered suspension. In this system the platter and tonearm are balanced roughly in equilibrium on the ends of a rigid sub-chassis bar. Due to the microscopic flexing of the single suspension support point, this arrangement feels the same as a rigid, mechanical suspension. However, Origin Live claim this not only avoids the hardness in many non-suspended designs, but also the softening of leading edges often found in suspended designs.
The Swift also features their low friction bearing, which the company report now consistently takes at least 3 times longer to come to stop from free spinning than almost anything else on the market. Low friction in the bearing allows the cartridge stylus to track the vinyl grooves with less interference from system resonance, resulting in a silent background and vastly improved dynamics and separation.
This all comes alongside the Mk5 Multi Layer Platter, featuring an intricately designed top with over 1000 individual slots laser cut through the top layer. Combined with another composite layer underneath and carefully screwed on to the acrylic platter. The MLP layers work to diffuse surface resonance in the platter through vibrational interference, resulting in a texture in the music which is freed up from resonant artefacts.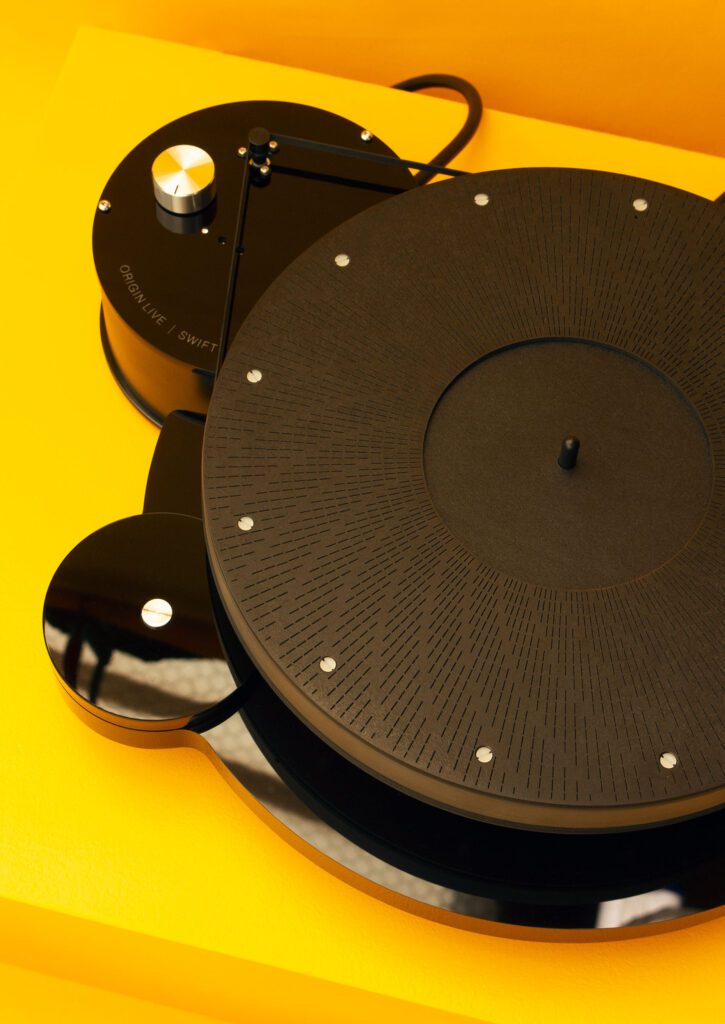 The Origin Live Swift Mk5 Turntable is available now priced at £2,290. The accompanying Zephyr Mk4 Tonearm pictured is £1,080