Vitus Audio Event coming in January 2023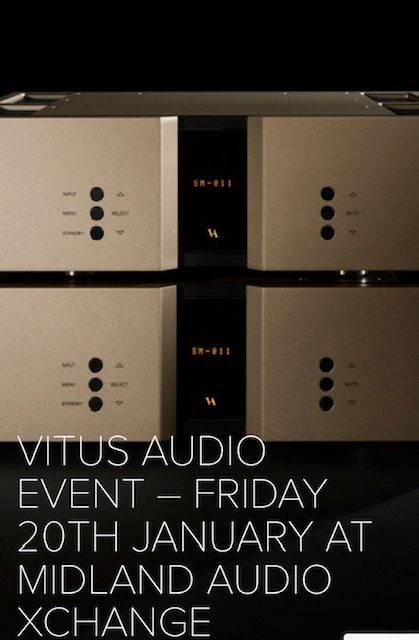 The Vitus Audio Event will be happening in January of next year.
The event takes place on Friday 20th January 2023 at Midland Audio xChange, The Old Chapel, Forge Lane, Belbroughton, DY9 9TD.
Those who want to attend will need to book their places soon.
You can do so by contacting John Roberts from Midland Audio xChange on 01562 731100 or by email to [email protected].
Experts will be present at the event to answer all questions.
This will be a rare opportunity to hear incredible components in a fantastic setting.