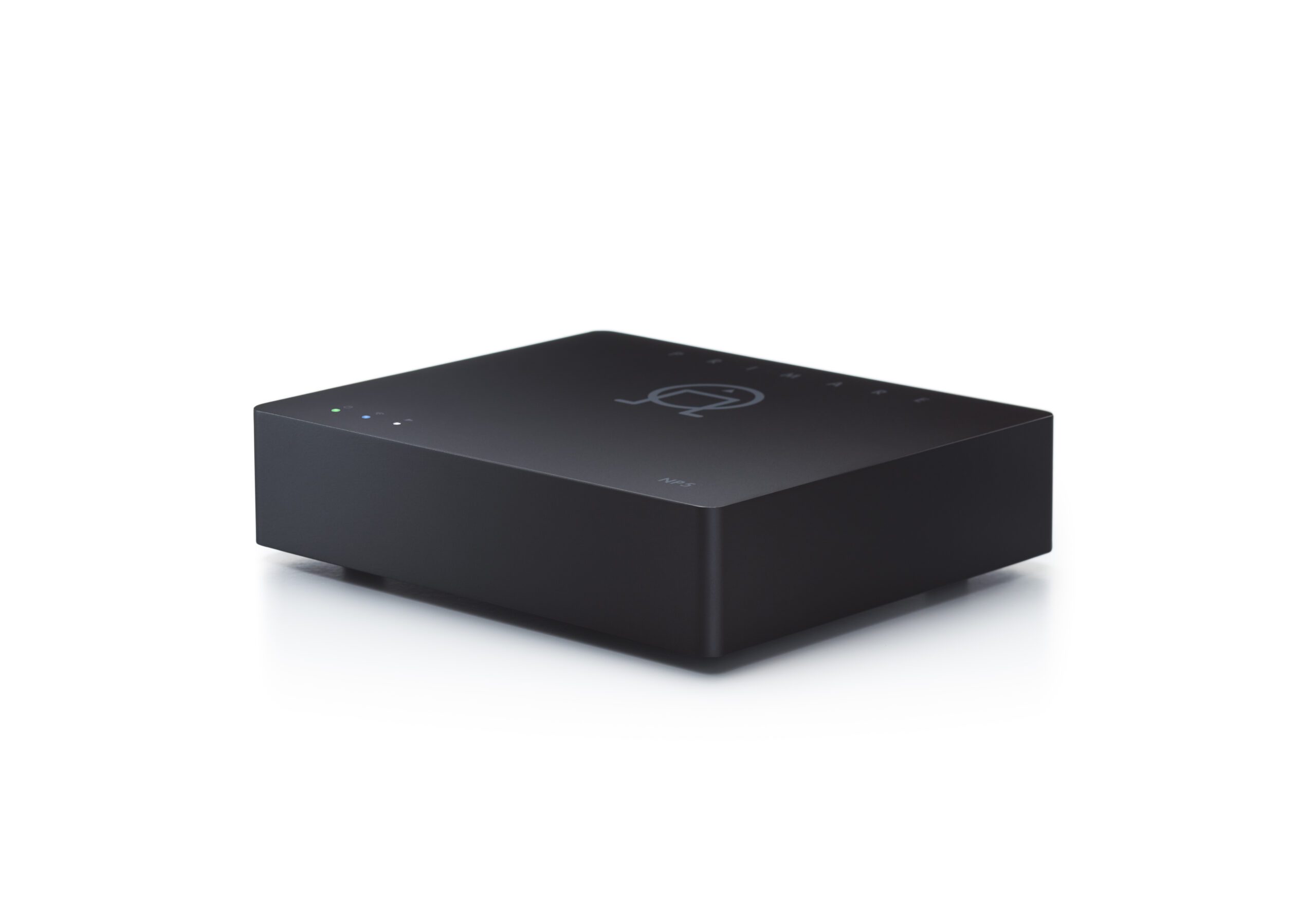 In late 2019, before the world went sideways, there was a fire at a Chinese chip manufacturing plant. A fire that lasted for three days (it was a big plant) and the company that owned it was AKM. That event was the beginning of several years of grief for digital audio companies worldwide, as it essentially stopped the manufacture of chipsets used by a majority of them and forced an awful lot of companies to change their digital designs. There are other chip makers in the audioverse of course, and a reasonable amount of stock from AKM but the situation caused prices to take off. Companies like Primare had to find an alternative.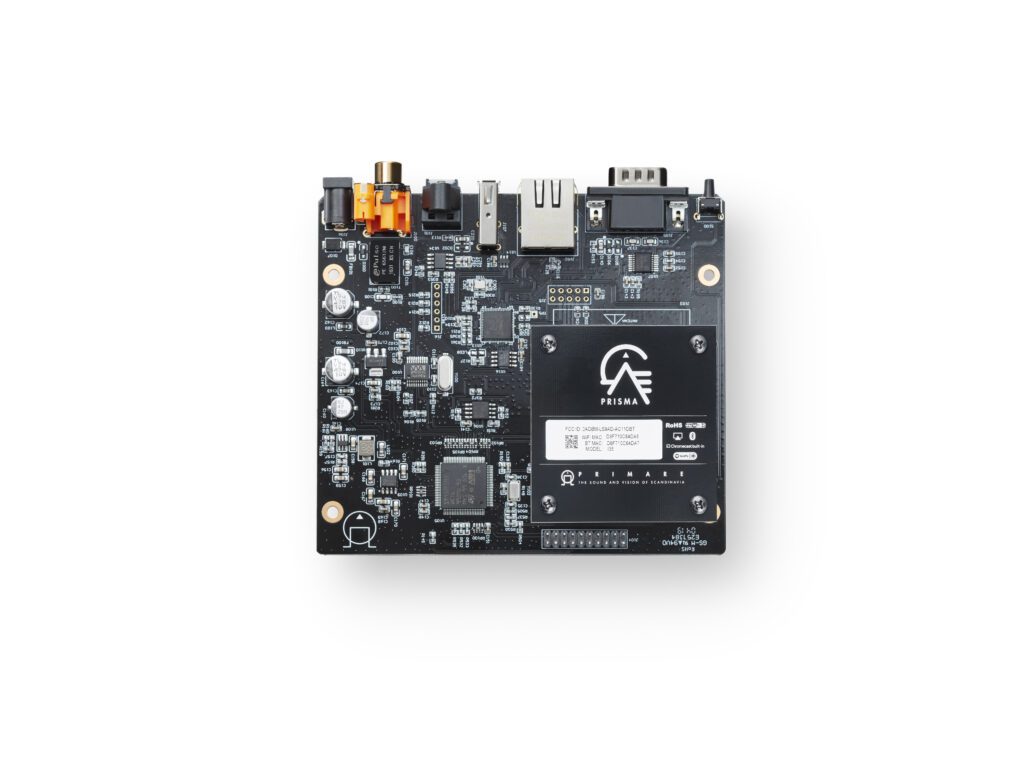 The process of replacing the sample rate conversion (SRC) chip led to some changes in Primare's NP5 Prisma capabilities, changes that will be interesting to some but irrelevant to others. Primare's tech guru Terry Medalen states that there's no reason for owners of the first NP5 Prisma to upgrade if they don't want these features. They are native MQA pass-throughs for those with DACs capable of unpacking this format and the ability to stream DSD over PCM (DoP) albeit only where Roon is used to manage the process.
What is it, exactly?
But what is the NP5 Prisma Mk2? In essence, it's a network bridge which is a streamer with Wi-Fi and Ethernet connections but no DAC. It was conceived to update the streaming platform developed for Primare's first streaming products over ten years ago and which has inevitably become outdated. The addition of streaming services such as Spotify, Tidal and Qobuz are obvious changes. Still, when you open the box for this compact unit, another difference is immediately apparent in the instructions for setting it up using Google Home.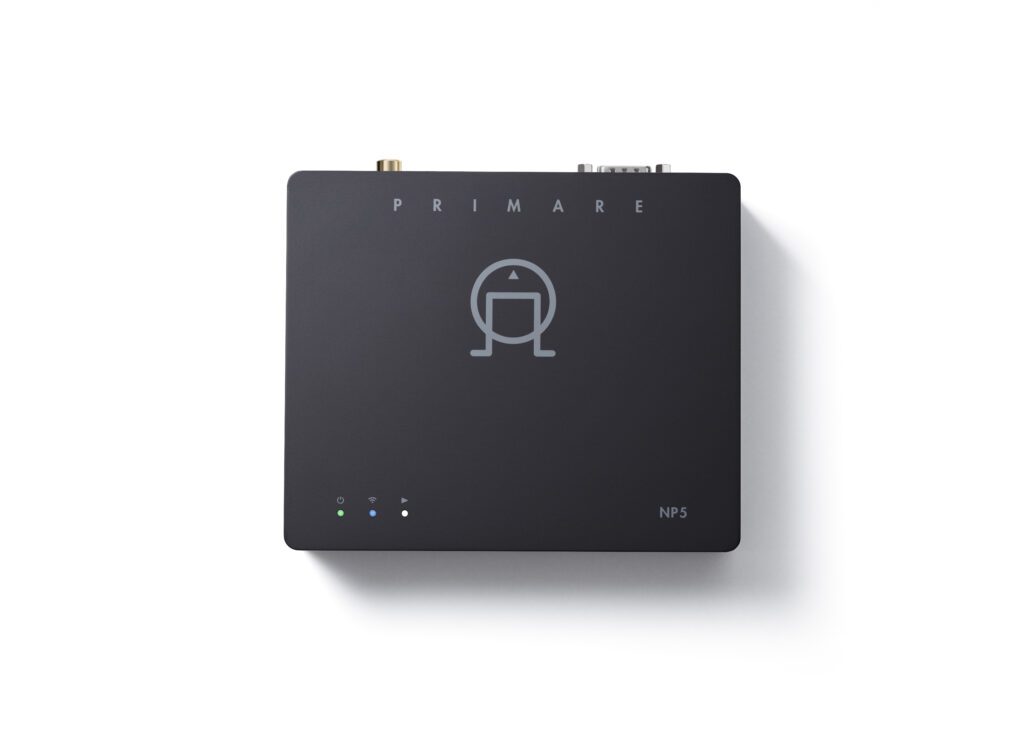 This increasingly popular platform will be familiar to many through the voice-activated speakers that have taken up residence in our homes. It's not the first name that comes to mind when you are looking for audio excellence. Still, it gives Primare access to Chromecast which in turn means that virtually every music service on the planet can be piped through the NP5 Prisma, including the likes of YouTube, Soundcloud, Google Play etc. You don't have to go through the slightly brain-frazzling process of setting up Primare on Google Home (it must make sense to someone but is somewhat different to your average control app) because there is a Primare app that can be used to stream files from network storage that is much more straightforward. If you want the complete feature set including voice control and multi-room capabilities, however, it's worth going through the Google home rigmarole.
One phrase which popped up during the process was "Your NP5 uses your Google account to personalise your experience" you need such an account of course, but most of us have at least one gmail.com account, and they aren't hard to come by; tricky to get one with a good name these days, though. Once you get into the way it works, however, everything gets more interesting; it effectively gives you Connect-style control of streaming services such as Qobuz and Tidal, that is you control playback from the native app of each service, and this brings more features than any brand's control app as well as keeping things entirely up to date. The only drawback is that this is limited to 24bit/96kHz at present, but there are moves afoot to ramp this up to 24bit/192kHz.
Fixed or native
One feature added for the Mk2 version that might tempt owners of the original is the digital output options provided by the new SRC chip (sample rate converter). There are two of these: Native which passes the incoming sample rate to the DAC unaltered albeit transmitting the signal in 24-bits regardless of origin; this mode also allows for a maximum sample rate to suit the converter. The Fixed option allows all incoming files to be up or down-sampled to a selected output resolution which Primare feels is a benefit too because the SRC chip is always in the signal path and has the potential to improve performance.
The socketry array on the back of this small block is relatively restrained, digital outputs are limited to coaxial and optical alone. I tried to use the USB option, to begin with, but discovered that it's not an output but there to allow access to music files stored on USB thumb drives. The presence of an RS232 socket is surprising until you think about the multi-room ambitions of the NP5 Prisma, it can be used to update the unit, but more importantly, it allows this streamer to be incorporated into home automation systems.
The five volts that it requires to run are provided by a switched mode wall-wart power supply, something that those after higher sound quality can easily upgrade to one of the linear supplies on the market. If high sound quality is the aim this is a worthwhile move in my opinion; power supplies make a clear difference with everything audio and streamers are just as sensitive to noise coming in with the power as anything else. Despite its size and limited connectivity, the NP5 Prisma MkII has a lot going for it when used with a decent DAC and coaxial cable. I tried three alternative cables, all of which had slightly different characters ranging from relaxed and slightly dark in tonal terms to vivid and immediate. But in every case the music streamed through this Primare proved entertaining and engaging; it is inevitably not in the same league as the somewhat more spendy examples on the market but makes up for this with good clarity through the midrange and strong leading edge definition. The timing is good enough to keep it up to speed with all but the densest passages, and the image depth is surprisingly good. The better the recording, the more scale and presence the music has in the room.
I got an excellent result with the Locrian Ensemble's rendition of Mendelssohn's Octet in E Flat Major, op.20 (Chasing the Dragon), which was nearly as open and warm as you hear with la streamers if not quite as nimble. It's also very much at home with anything that has any kick to it, especially when it's well captured as is the case with Laurie Anderson's 'Gravity's Angel' where the various sounds are well separated. The bass has real tension and power. The basic power supply means that leading edges are not as clean as they could be; however, it also increases impact, and in less transparent systems it's often an appealing quality. I auditioned the NP5 Prisma Mk2 through a pretty revealing system so these observations should read in that context. I don't have a similarly priced alternative to hand, at least not one with a coaxial output. Still, there is plenty of competition around from big brands albeit none that offer the casting and multi-room potential of this Primare.
'Avin it large
I made the mistake of trying to stream DSD without switching off the DoP setting, which made an unpleasant noise. Things got a lot better with the NP5 Prisma converting the DSD to PCM, a move that resulted in some delightful sounds with a variety of tunes. Back with regular PCM, I enjoyed Beck's 'Loser', a track with a somewhat more substantial bass line than I recall and clearcut lyrics thanks to Primare's revealing midband. On Arab Strap's 'Packs of 3', the explicit lyrics are made all the more so by this characteristic while the incisive nature of the recording is delivered in substantial style. Some of that incisiveness is removed when switching to the Fixed digital output where everything can be upsampled to a desired level. I went large and upsampled a couple of 44.1kHz CD-res tracks to 192kHz, which proved distinctly beneficial, especially with acoustic sources. Essentially what happens is that the timing becomes more precise and less blurred which has a relaxing effect on the sound; in fact, it makes it seem as if there is more time to appreciate the music without reducing the sense of immediacy to percussive impacts. The Fixed output option is the one to go with. Still, it would be interesting to contrast non-integer multiplications with their more natural-seeming (to the non-binary mind) integer upsampling, just in case it makes a clear difference.
Primare freely admits that the Mk2 version of the NP5 Prisma doesn't offer a great deal more than its predecessor. Still, the sample rate conversion is beneficial, and when added to this streamer's remarkable flexibility and feature set makes this Primare streamer look competitive even in the face of designs with fancier boxes. The NP5 Prisma Mk2 is a streamer for the modern age.
Technical specifications
Type Solid-state network streamer
Analogue Inputs none
Digital Inputs N/A
DAC Resolution/Supported Digital Formats FLAC/WAV/MP3, etc. Sampling rate for D/A conversion 192Hz/24 bit
Music services/Wi-Fi inputs Spotify Connect, Bluetooth, Airplay 2, Chromecast, RoonReady, DLNA/UPnP
Analogue Outputs N/A
Digital Outputs One coaxial S/PDIF (via RCA jack), one TOSLink
Frequency Response Not specified
Distortion (THD + Noise) Not specified
User Interface Primare application software for iOS, Android, Google Home
Dimensions (H×W×D) 36 × 143 × 125mm
Weight 500g
Price £550
Manufacturer
Primare AB
Distributor
Karma Audio Visual
+44 1423 358846