New PowerHAUS P6 is Chord Company's most affordable yet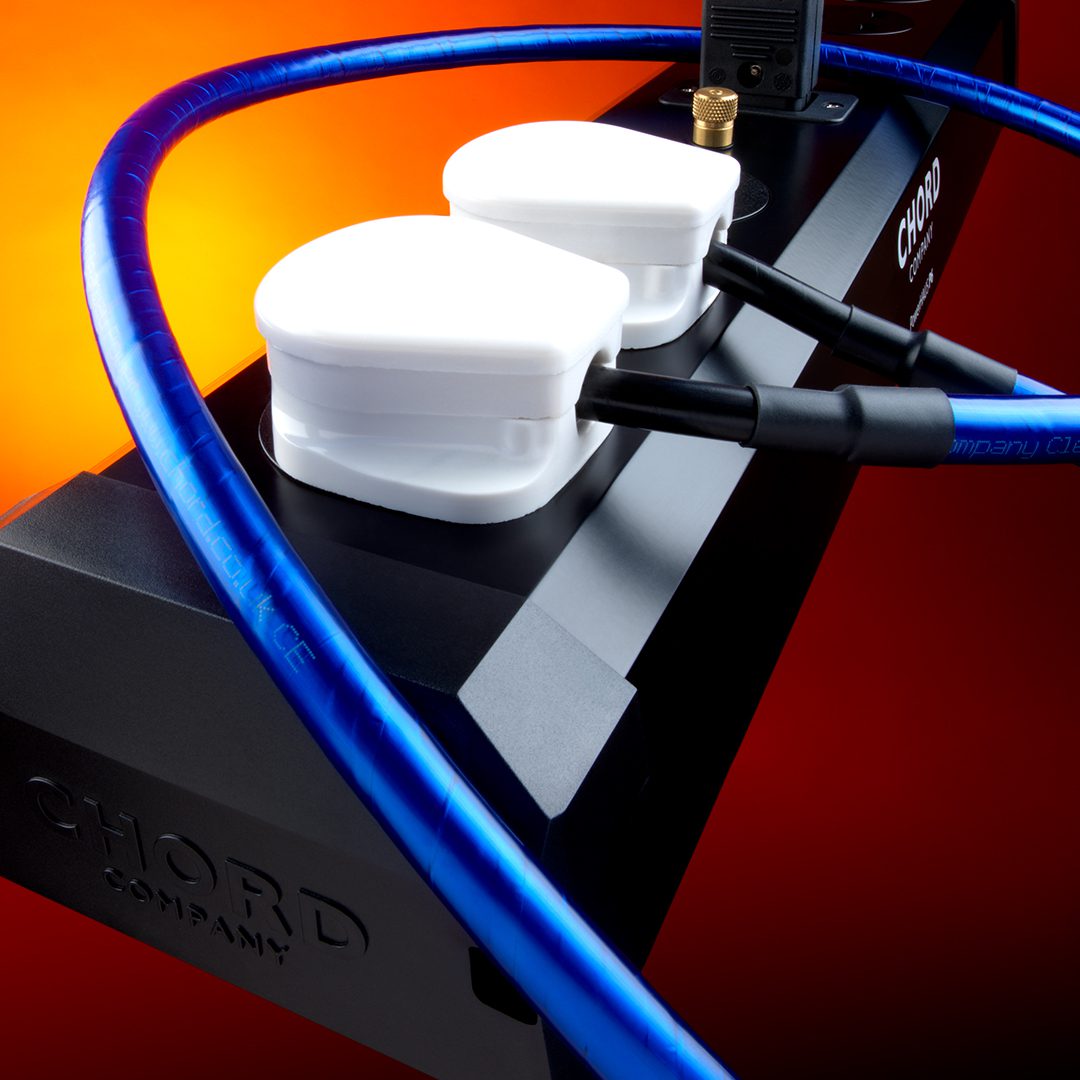 14 November 2023, Wiltshire, England: Chord Company's proprietary PowerHAUS power distribution technology is now more affordable than ever, following the introduction of the new entry level PowerHAUS P6 £600.
Designed to reduce noise and improve the performance of hi-fi, home cinema and CI systems, the PowerHAUS P6 draws on Chord Company's near-40-year expertise in wiring design, engineering and manufacturing techniques.
The PowerHAUS P6 follows the flagship PowerHAUS M6 and S6 distribution devices (launched in 2022) and continues the PowerHAUS philosophy of uncompromising design expertise, versatility, high-level build and proprietary ARAY noise-reduction technology.
The PowerHAUS P6 uses heavy-gauge internal cables and high-quality sockets, both chosen for their sound performance. These are complemented by a 16 amp IEC input socket suitable for even the most demanding systems.
PowerHAUS technology avoids the use of serial filters, switches and neon power indicators which can generate noise and compromise performance. The solid construction also provides the optimum environment for the sophisticated internal circuitry.
Chord Company has minimised the interaction between the internal live, neutral and earth cables and tried to maintain, wherever possible, a clean earth supply, based on experience gained developing the company's proprietary noise-reducing ARAY technology.
Handmade in England, the PowerHAUS P6 distils Chord Company's decades-long understanding of signal and power transfer into a highly affordable upgrade for AV systems.
It is supplied with a standard, straight connector 16 A IEC power cable, but can be upgraded with factory options, such as the Clearway Power cable with right-angle connectors.
PowerHAUS P6 Development background (further information)
The PowerHAUS P6 is the result of many years building power distribution blocks for systems in Chord Company's demo rooms, hi-fi shows and more. Chord Company has been demonstrating cables and systems since 1985 and early PowerHAUS development started 20 years ago, as far back as 2003.
Quality of power is a fundamental and defining element of a system's performance. Chord Company has tested dozens of different wiring techniques, including heavy-duty cables, multicore and solid core cables, screened and unscreened cables, specialist connectors, filters and hard-wiring methods.
The different technologies and approaches produced various minor improvements, but unfortunately, many of the resulting designs would not meet current electrical safety regulations.  The PowerHAUS P6's heavy-gauge internal cables and high-quality sockets, chosen for their sound performance, offer a time-proven solution to providing clean power for AV systems.
PowerHAUS mains blocks perform on a variety of surfaces including wood, carpet, and tiles, but further performance benefits can be gained if placed upon a rigid and isolated surface, such as a spare shelf on a hi-fi rack.
Specifications
Six output sockets (UK or Euro)
Input socket: 16 amp IEC
Outlet ratings: 13 amp (UK)/16 amp (EU)
Rated power and/or current: max 16 A
Supply voltage: 100-250 V
Frequency: 50/60 Hz
Dimensions: 520 mm x W 112 mm x H 65 mm (LxWxH)
Price and availability
PowerHAUS P6: £600. Available now.
Tags: AC CHORD DISTRIBUTION NEWS POWER