New DAS-4.1 top-of-range bulk balanced interconnect cable from Furutech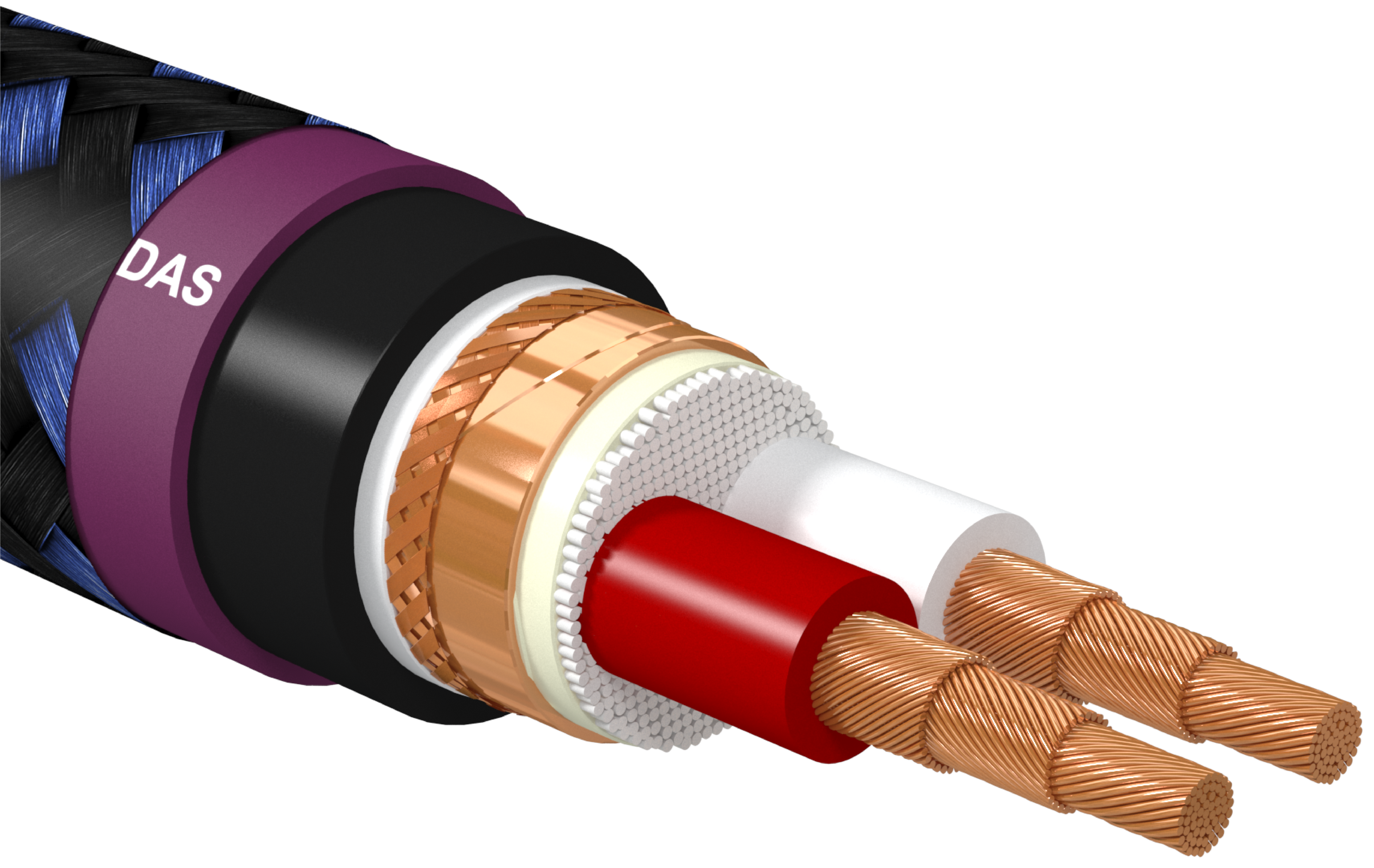 Furutech's new DAS-4.1 top-of-range bulk balanced interconnect cable joins the DPS-4.1 power and DSS-4.1 speaker cables to offer a trio of high-performance options for 'DIY' audiophiles seeking to create their own bespoke cable solutions.
The new DAS-4.1 balanced interconnect cable from Furutech features two exceptionally high quality conductors, each of which comprises three layers braided in opposite directions. The layers' construction partners Furutech's renowned Alpha-OCC copper with Mitsubishi Materials' DUCC Ultra Crystallized High Purity Copper – one of the best materials that Furutech engineers have found for signal transmission. Mitsubishi processes this extremely pure, oxygen-free copper with new technology that optimally aligns the copper's crystals while reducing the number of crystal grain boundaries, resulting in a tremendously efficient conductor.
Each dual conductor configuration is then further treated with Furutech's trademark 'Alpha' process, a two-stage cryogenic and demagnetization treatment designed to take purity and conductivity a significant step further.
The conductors are insulated with a polypropylene sheath and held in place by a polyester yarn filling. A triple shielding is then used to repel interference, and the complete cable is protected by a double PVC sheath, the inner layer of which features carbon and ceramic powder, added to eliminate electrical and mechanical resonance and deliver a dramatic reduction in noise. The cable's final layer is an elegant blue and black braided polypropylene sheath.
For audiophiles seeking to create the highest quality system connections, two useful videos showing how to terminate the DAS-4.1 cable with Furutech's top-of-range CF-601M NCF and CF-602F NCF XLR connectors, or CF-102 NCF RCA connectors, can be found at www.furutech.com/2022/09/16/22248