Melco N50 HDD hits price/performance sweet spot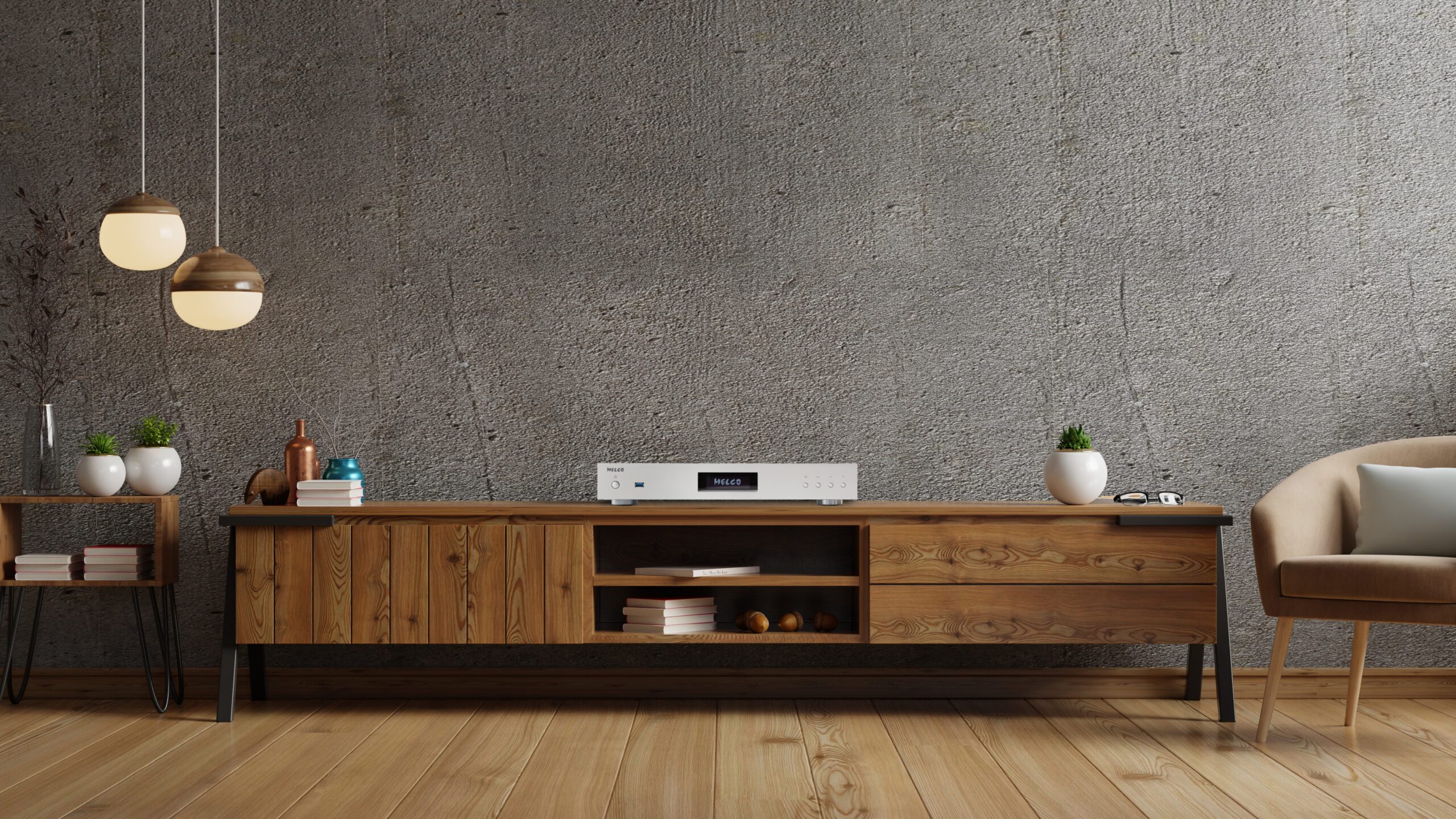 New Melco N50 HDD hits price/performance sweet spot
*From the Melco Audio news release
Tokyo, Japan, 27th September 2022: Melco Audio, the Japanese digital music expert, has announced a new full-width HDD model that perfectly bridges the gap between the entry-level N100 and the compact N1Z, whilst offering a sizeable 6 TB audiophile-grade drive.
Handcrafted in Japan, in line with all of Melco's music libraries, the new N50-H60 offers key performance upgrades over Melco's most affordable music library, the half-width N100, whilst benefitting from greater accessibility over the N1Z/2EX-H50; all three are HDD-based.
A full-width design, the high-capacity N50-H60, which is available in silver or black, enjoys the classic aesthetics of Melco's full-width predecessor, the N1A, with wide-ranging internal upgrades to power supplies, circuity and drive unit performance. The N50-H60 retains the 1.7 mm-thick chassis, IEC power inlet and noise filter and timeless Melco appearance.
Key to the performance of the new N50-H60 is an enhanced main circuit board with a specially selected, generous capacity 6 TB HDD drive coupled to a brand new rigid HDD mounter carefully floated inside the chassis for greater isolation. Additional audiophile-quality storage capacity can also be added with Melco's E100 3 TB HDD drive.
The new model also adds a new dynamic PSU with 25 % more output, plus re-engineered isolation feet for additional protection from unwanted vibration.
The new N50-H60 also offers Melco's famous ease of use and operation. Accordingly, the rear panel includes four specific USB ports: USB 3.0; EXPANSION; BACK UP; plus a dedicated USB DAC output for USB convertors and USB DAC-equipped amplifiers/active speakers.
The USB suite enables connected devices to operate effortlessly (without any configuration) offering: importing/playback from memory devices, HDD/SSD drives and CD drives/rippers; capacity expansion with Melco's E100 (or other) storage drive; plus easy back-up.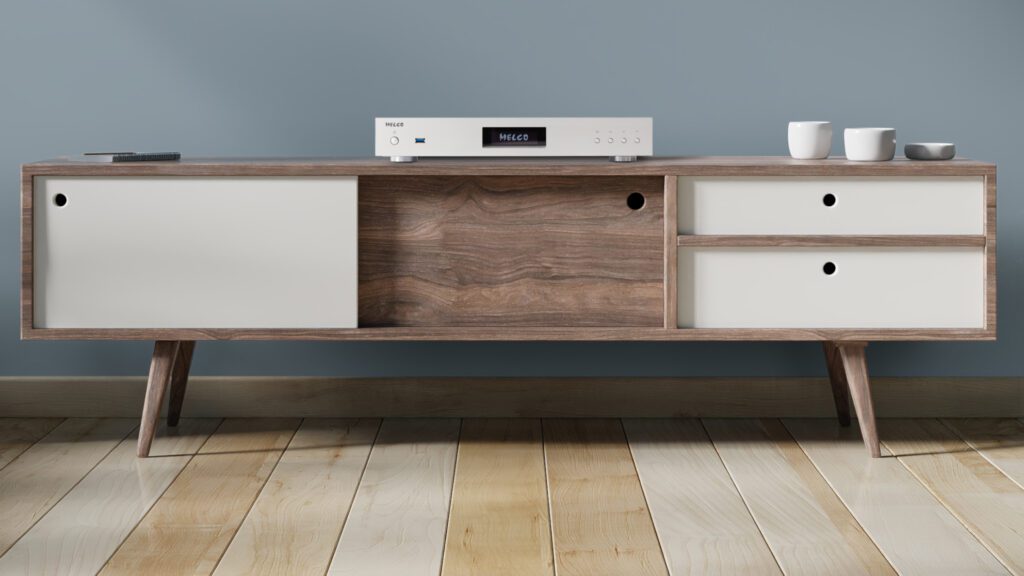 In line with Melco's trusted audiophile credentials, the back panel also includes a key Melco USP: dedicated dual Ethernet ports which provide a dedicated PLAYER port in addition to the LAN port, to minimise the unwanted effects of noise on the music signal and present network audio players with a direct, high data-integrity connection.
The N50-H60 can be connected to a streamer (via Ethernet) using the PLAYER port, or used as a local player with the dedicated USB DAC output.
The N50-H60 benefits from a high-quality OLED display with push-button control, plus Melco's Intelligent Music Library suite comprising MinimServer and SongKong software.
The library is Roon Ready, DSD compatible and offers app control via DLNA/UPnP (in USB DAC mode) with support for TIDAL, Qobuz and vTuner streaming. Qobuz Downloader and HighResAudio.com also enable direct, high-res downloads without the need for a computer.
The new HDD model follows the October 2021-announced N50-S38 (£4,999) which is differentiated by the use of a high-performance SSD drive for improved sound quality.
Price and availability
The Japanese-made N50-H60 is available now in silver or black, priced at £2,999.
About Melco
Melco (Maki Engineering Laboratory Company) was established by Makoto Maki in 1975 in Japan. Maki, an enthusiastic audiophile, established the company to design and manufacture the finest audio components of the time; the undoubted masterpiece of the Melco line was the turntable (introduced into the UK in 1980) which set new standards in music reproduction.
From those early beginnings, Melco developed into the largest computer peripherals manufacturer in Japan (Buffalo Inc.), offering advanced products based on rigorous R&D. These included wireless routers, Ethernet data switches and storage devices such as NAS drives. Now, the company is proud to revive the highly respected Melco brand, offering discerning audiophiles high-technology network audio components in the spirit of those much-revered early Melco products, while incorporating the very latest research into reliable, high-performance networked devices and storage.