Interview: The Boo Radleys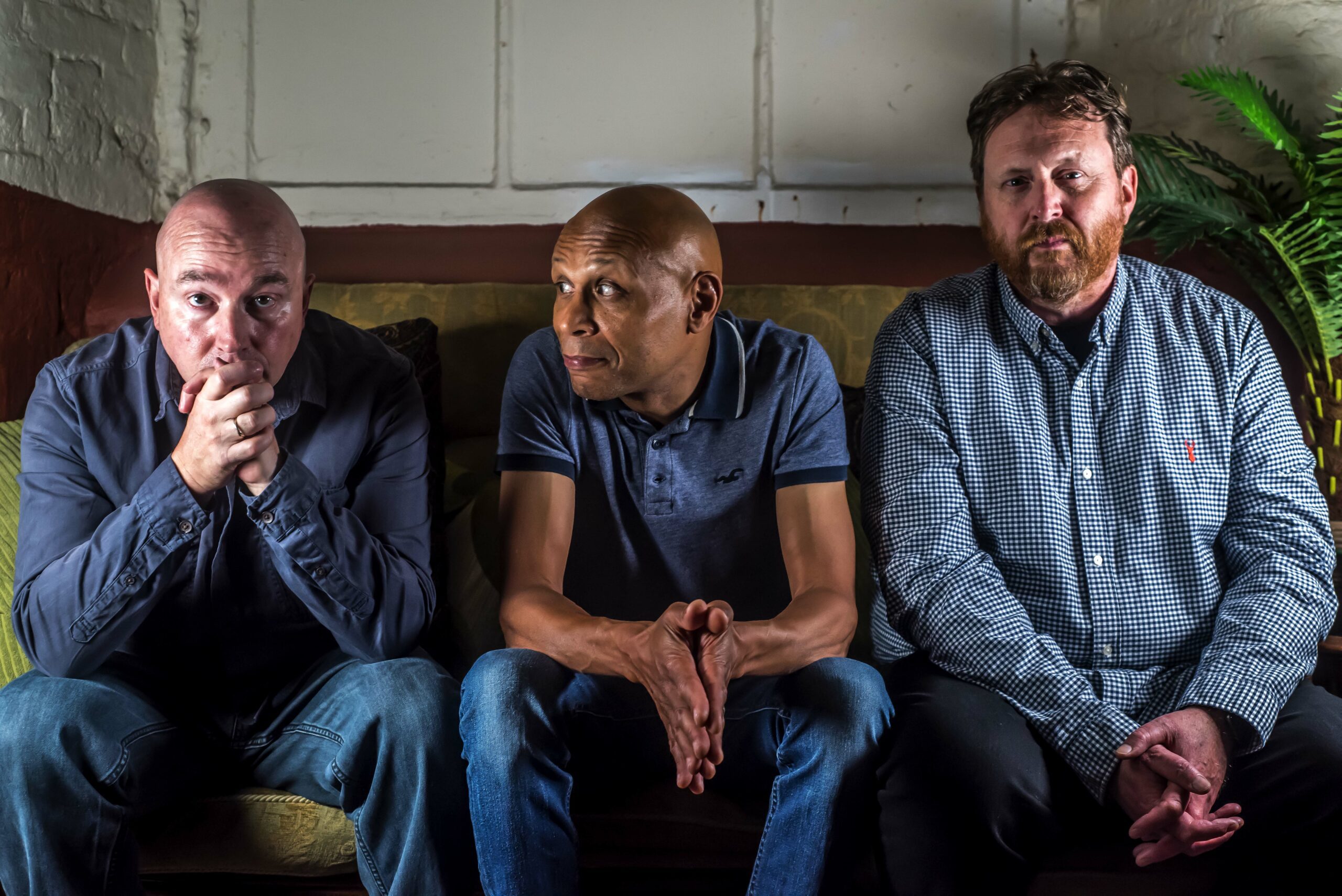 The last time I spoke to Simon 'Sice' Rowbottom, frontman/guitarist with The Boo Radleys, was almost 25 years ago – before a gig in Portsmouth, Hampshire.
"Oh my God – that's mad!" he exclaims, talking to me over Zoom from his home in Oxfordshire, in late November 2021.
Since our initial meeting, in 1997, the '90s shoegazers-turned-experimental-pop-pioneers, who were signed to Alan McGee's Creation Records, have disbanded – they split up in 1999 – and got back together, albeit without chief songwriter, Martin Carr.
Last year, the three remaining members, Rowbottom, bassist Tim Brown and drummer Rob Cieka, announced they were reforming and put out a single, 'A Full Syringe And Memories Of You' – the breeziest and catchiest song about euthanasia that you'll ever hear.
They followed it up with 'I've Had Enough I'm Out' – another infectious guitar pop tune, with soaring strings and harmonies, which tackled organised religion, and the melancholy, synth-led, New Order-esque 'You And Me.'
All three songs feature on their new album, Keep On With Falling, which is out in March.
It's a strong record – full of great melodies, cinematic arrangements and nods to '80s pop, like Duran Duran and The Human League, as well as some of the slightly more offbeat Boo Radleys influences of old, like dub, although it isn't as out there as some of their previous material.
During our interview, Rowbottom hints that their more adventurous side may come out further down the line, as there are at least two more albums planned after this one…
SH: Why did you decide to reform?
SR: It started a couple of years ago, with me and Tim talking about it. He came to my fiftieth birthday party, and we started chatting. Our kids were getting older and going to university, which meant we were finding time to do more music again. We were both writing, so we swapped stuff – that's how it started. I was also doing some gigs – I'd always said no to it for ages, but I got the bug again. I was going out with an acoustic guitar and playing some of my Eggman [solo project] stuff – Tim came to see one of those gigs and that kicked it off. Then we got Rob in on drums.
You've played some comeback gigs. How were they?
They were unbelievable – absolutely fantastic. They were very much a celebration – it was really lovely. We played new and old stuff. It was nice to go out and play to people. There were some people who'd got into us after we'd split up – they never thought they would get the chance to see us.
How is it being back in the band and making music without Martin?
That was kind of an afterthought… Tim's a really good guitarist – he essentially taught Martin how to play guitar – so, he did some of the guitars and also left on some of the guitar stuff that I'd done. We ended up with the record being pretty finished, so then we were like: 'What are we going to do with it?'
For a while we toyed with it being released as my solo stuff, but then I did a gig which was advertised as 'Sice doing The Boo Radleys' which it shouldn't have been. Martin got in touch and said: 'Don't call yourself that – just call yourself The Boo Radleys.'
So, he gave you his blessing?
Yes, but blessing is a strange word… He's resigned to it, but I don't think he was particularly happy about it.
The problem is that it wasn't the way The Boo Radleys used to work – Martin used to write all the songs, we would work out our parts and then we could come together in the studio. So, when I went to him and said, 'Look – we've done this – do you want to be a part of it?', I think that's why he said no.
In his mind, if we were going to do a different way of working, it wouldn't have been the same. He's been a solo artist for 20 years – he's so used to doing his own thing. Stepping out of that, back into a collaborative thing, probably wasn't his bag, really.
Let's talk about the new album, Keep On With Falling. Did Covid impact on you making it? How did it affect the record?
It slowed it down, and pushed back the live stuff, but in some ways, it didn't make a lot of difference with the conception and the recording of the album.
The fact we were able to do it digitally [and remotely] made it all possible – Tim lives in Northern Ireland and Rob lives in Manchester.
If we'd have had to get together physically it wouldn't have happened – most of the stuff, apart from a couple of days doing live drums and vocals, was done by sending files back and forth. It's an incredible way to make music.
And very different from how you made the previous Boo Radleys albums…
The whole process of being in a studio was expensive and soul-destroying – we used to get knackered.
We had six weeks or two months and it was a very unproductive way of working.
You had to get it done and then it had to be mixed, but you couldn't change anything – now, it's brilliant. You can sit and listen to tracks, leave them for a while and come back to them. You can think of a brilliant harmony or a brilliant guitar line and then add it.
We produced the album ourselves. All three of us are involved in the songwriting process, but it usually starts off with a lyric or a melody from me or Tim. He is far more musical and capable on the production side, so when I get his stuff it's usually a lot further along. I give him and Rob carte blanche with the stuff I've recorded.
Tim uses Logic [music software] – he's a music technology teacher. I do stuff with GarageBand and send him WAV files – he's got a hell of a lot of insight and equipment.
How do you write songs?
I write on piano and acoustic guitar – I'm not one of those people who has the song and then has to go and find the backing. I feel my way through a song as I'm going – lyrically as well as musically.
I love the fact that you've reunited as a band after more than 20 years apart and the first song on the new record is called 'I've Had Enough I'm Out…'
[Laughs].
It's a song about organised religion, isn't it?
Yeah – it's my 'growing up as a Catholic' song and recognising the power and the sway that it has. I've become very anti-religious the older I've got. I was brought up a Catholic – I was really indoctrinated with it, and I was an altar boy.
The song is about looking back at that and seeing how much of an influence it has on a young mind and the way it controls how you see the world and how you conceptualise everything. It took a long time for me to come out of that.
The song isn't just about Catholicism – it's about what I see as the downside of religion.
I love the melody and the string arrangement…
When I wrote the song it was originally very sparse – almost like something off Nick Drake's Pink Moon – but Tim got hold of it and ran with it. When it came back, I thought, 'wow – this works brilliantly.'
A lot of the songs on the album are poppy and melodic – there are strings, horns, synths and harmonies – but with a dark, melancholy undercurrent. That's always been a Boo Radleys trademark, hasn't it? Even your biggest hit, 'Wake Up Boo!' had an element of sadness to it…
I think that's our personalities. We've always been like that – we had sadness, depression and melancholy, but we also had elements to our personalities where we were quite fun-loving and party animals – we would, and still do, laugh a lot.
We love melody and harmonies so much, but you run the risk of being over-saccharine, so we're always looking for that counterbalance. I've always been drawn to that – when you hear a song like 'Eleanor Rigby', with a dark side, it really hits home.
The title track is another great pop song, with some lovely Beach Boys-style harmonies on it…
That's one of my songs – it's about continuing to fail and making mistakes as part of the learning process. It started out as a piano-drone thing – almost a chant – but Tim built it up, with loads of harmonies. Tim's quite big on The Beach Boys, but they've always been a bit saccharine for me.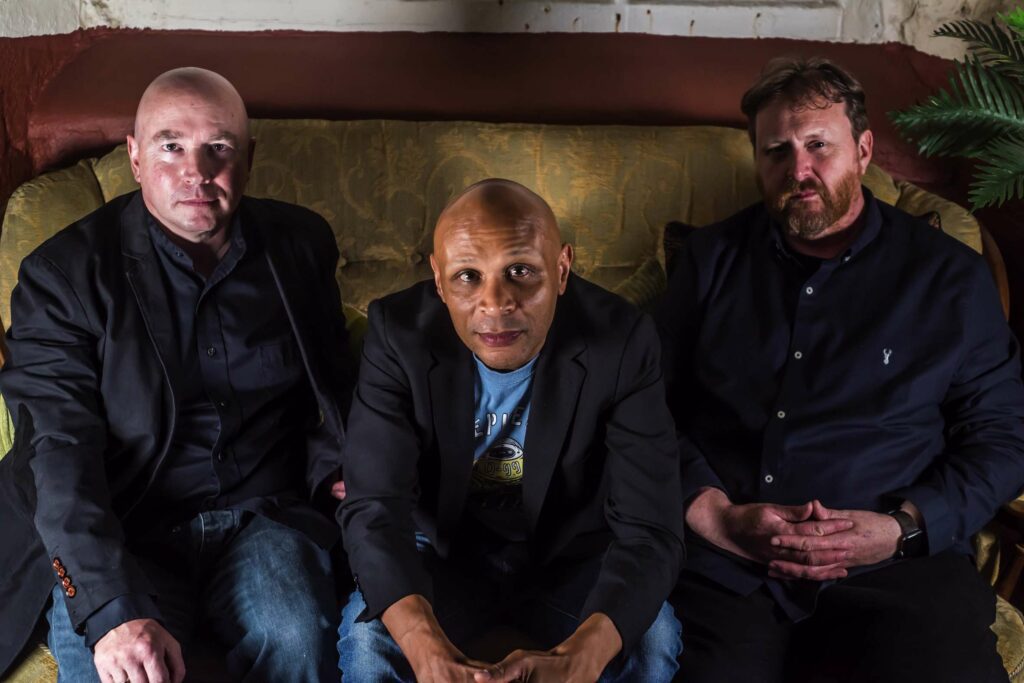 That surprises me. I would have thought you were more 'Beatles' than 'The Beach Boys' in terms of influences?
Definitely, but we went through a huge period of discovering The Beach Boys and Brian Wilson…
I thought if you were signed to Creation, it was written into your contract that you had to like The Beach Boys, as well as Big Star, The Byrds and Neil Young…
[Laughs]. Yeah – it was in the welcome pack.
As well as the downside of religion, other themes in the new songs include euthanasia and alcoholism. You haven't approached this comeback lightly, have you?
[Laughs].
The new album is less experimental than some of your other records. Was Martin the one who brought the weirder side to the band?
I think so – that's a fair summation. Martin always liked novelty – he always wanted something new.
His tastes are very eclectic – I'm more in love with classic songs than he is. He was a great filter – he'd bring stuff to the band that we hadn't heard and say, 'you've got to listen to this.'
I'd think, 'yeah – that's absolutely brilliant, but it's not us', whereas Martin would want us to incorporate it.
The three of us would have to work out how it would happen – that was our task.
We haven't got that adventurous yet – we're still a little tentative about it, so we're coming back with what we know, which is songs. It's a fine balance – sometimes Martin's adventurousness didn't do him any favours. It's knowing when to rein it in.
There's a slight dub feel to a couple of the new songs – 'I Say A Lot Of Things' and 'Here She Comes Again' – while 'Call Your Name' is very cinematic…
'Call Your Name' is one of Tim's – it feels a bit Duran Duran to me. When I listen to the album, I think it has a lot of '80s pop sensibilities, like The Human League, New Order and Duran Duran. That's what we grew up with.
I can hear that. 'You And Me' reminds me of early New Order…
Yeah – Tim's a huge New Order fan. One of the first covers we did was 'True Faith' – it was for a Peel session and we called it Boo! Faith. I love that song.
So, are you pleased with the new album?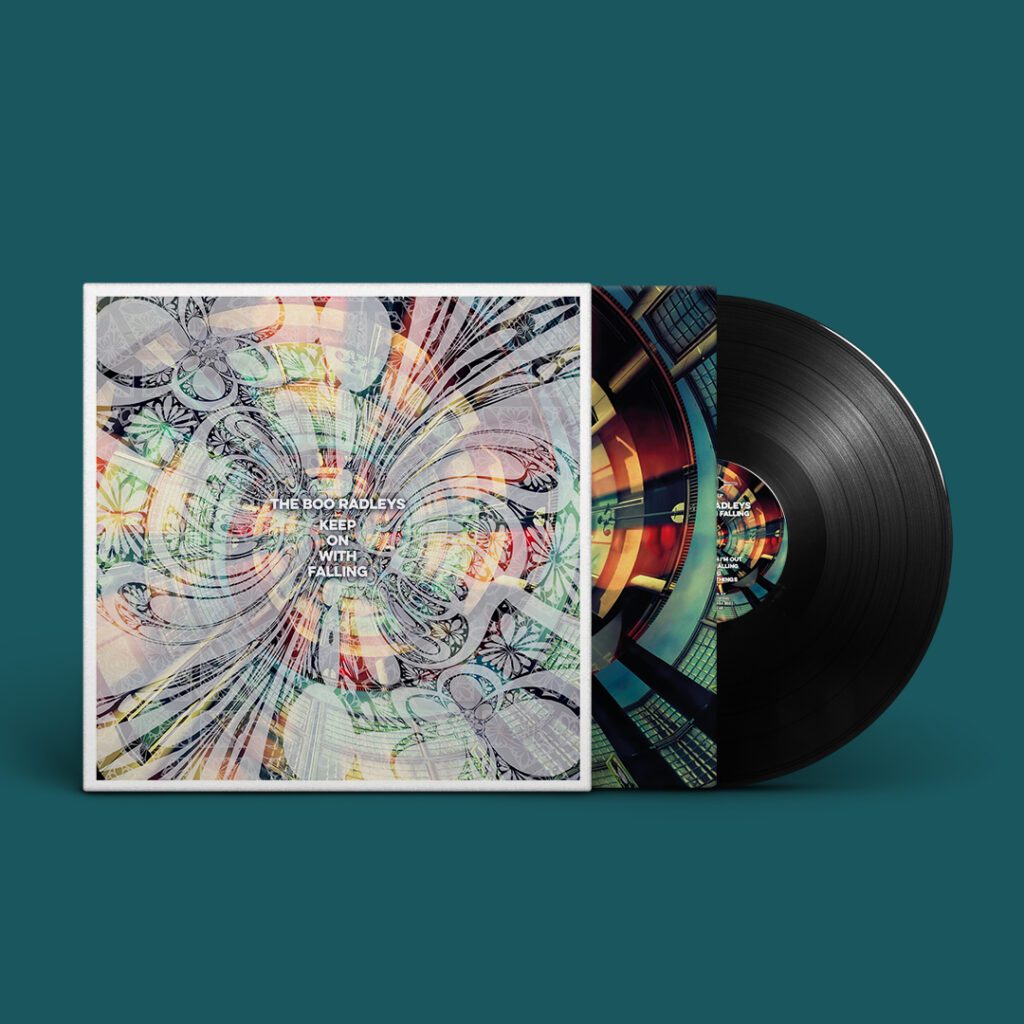 Yeah, but weirdly I'm more pleased about what's coming after it.
Since we've started doing it again, we've banged out 30 songs – we've got another album and one after that's already halfway there.
It's one of the difficult things with bands –we've lived with the new album for so long, we're almost past it and we're thinking about the next stuff, but it's a really good record.
There was always a narrative that Martin was the 'genius' behind The Boo Radleys. It never bothered me, but it always felt very unfair on Tim and Rob because they were a huge part of the band.
Not to take anything away from Martin, but we needed to redress the balance and say 'Actually – that narrative wasn't quite correct.' If that comes out, then great.
Keep On With Falling is out now on Boostr Records.