HiFi Rose RS130 unveiled at High End Munich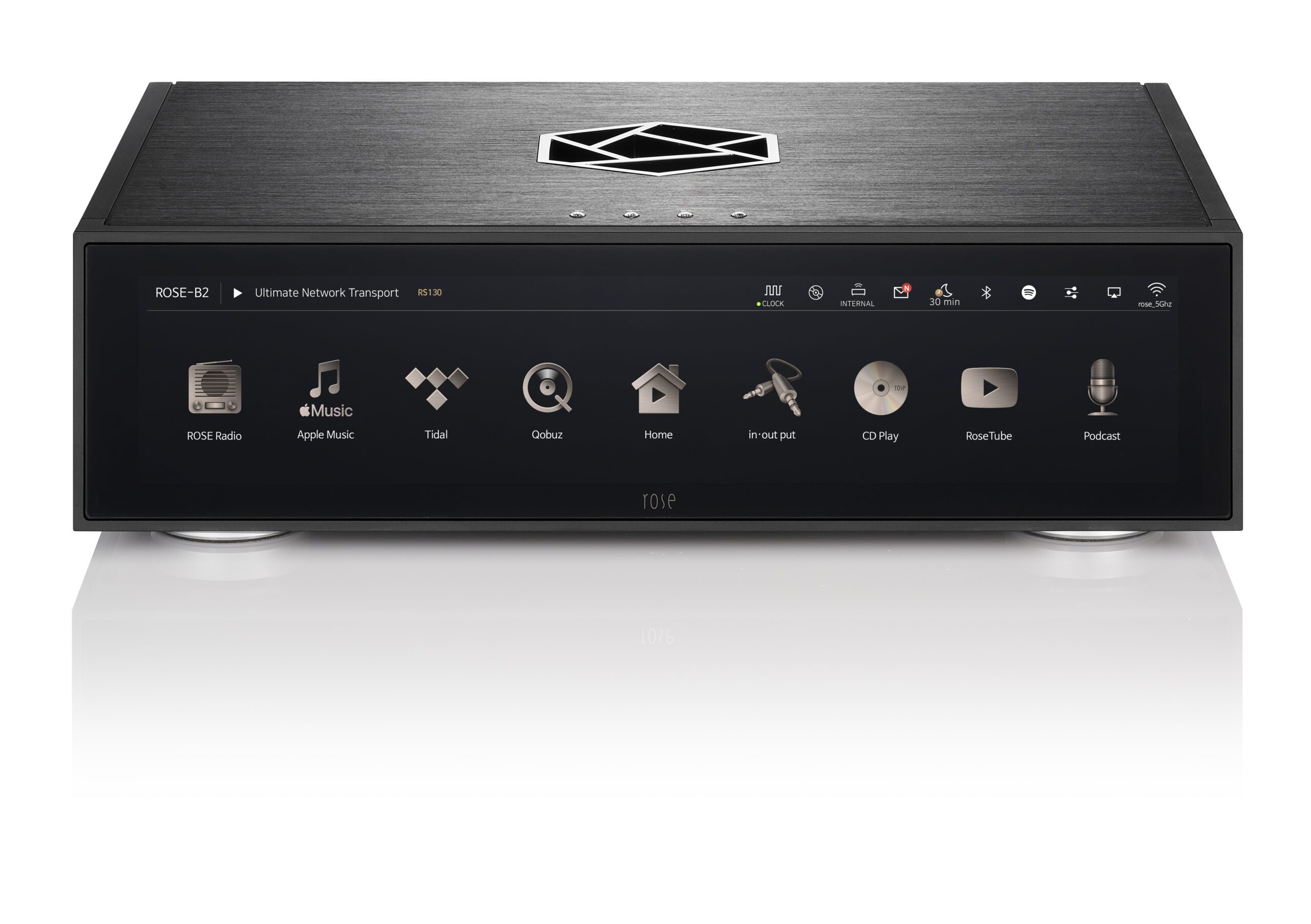 At Munich High End 2023, HiFi Rose – the Korean digital audio specialists – will unveil a new flagship network streaming transport designed to act as the ultimate digital audio source for any high-end hi-fi system. The RS130 boasts a host of new technologies in a brand-new chassis that shares design aspects with the enduringly popular RS150B design.
HiFi Rose designed the RS130 to completely block digital noise by supporting fibre optic ethernet and USB transmission and employing an ultra-stable, high-precision OCXO clock. It's also straightforward to accommodate thanks to the wide variety of input and output options, and with Rose OS built-in, it's also easy to use and enjoy.
Key features include:
Luxury industrial design characteristics, including front-mounted 15.4" LCD touch-screen
Sturdy aluminium chassis with ventilation built-in to the ROSE logo
New ethernet network connectivity supports SFP protocol for greater transmission quality
Support for fibre USB transmissions
Ultra-stable, high-precision OCXO clock built-in
Linear power supply with high-capacity supercapacitors
Dedicated SSD for audio caching built-in, allowing for clean signal generation and low latency
Support for external master clocks via 50Ω and 75Ω terminals
Advanced internal design optimised to minimise noise and interferences
USB, Coaxial, AES/EBU, Optical, HDMI and I2S Output options
Benefits from complete Rose OS operating system and Rose Audio Architecture
Support for Tidal, Apple Music, Qobuz, Spotify, Roon Ready, Rose Tube and more services
HiFi Rose RS130: £TBC
RS130 will be announced officially during Summer 2023, with final product information and pricing to follow at that time.
About HiFi Rose
HiFi Rose aims to take you "beyond audio". It makes products that sound exceptional and are a joy to experience in aesthetics and operation. The flagship RS130 sets the standard for this aim and delivers on all fronts one of the most innovative streaming devices the hi-fi industry has seen in recent years. The range was expanded in 2022 with the addition of the RA180 integrated amplifier, delivering aston-ishing specifications and new technologies in a more traditional market sector.
HiFi Rose is a division of Citech, a Korean software company originally founded during the 1960s. HiFi Rose assembles all its products in Korea.