ELAC ConneX DCB41: One solution with endless applications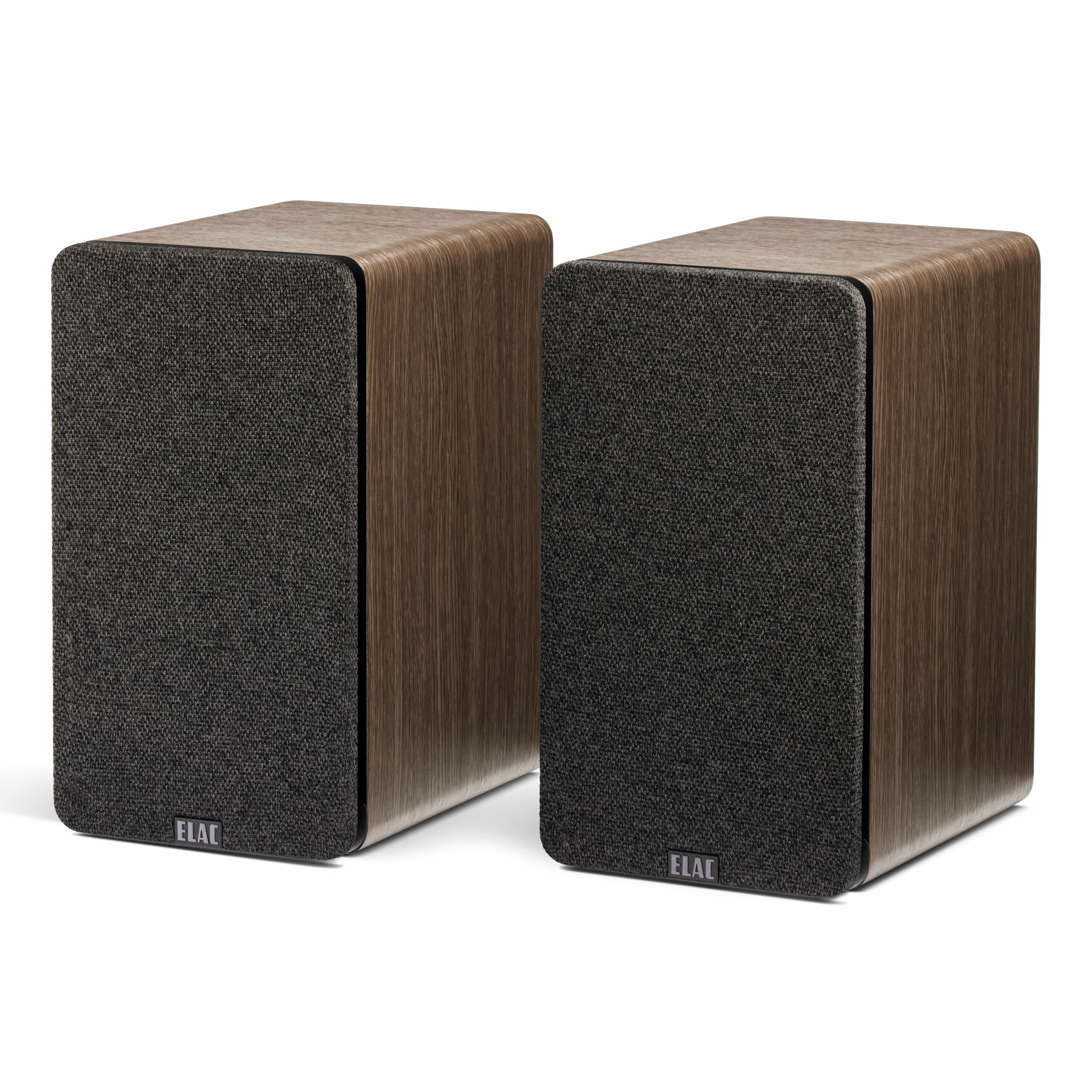 ELAC ConneX DCB41: One solution with endless applications!
*From the ELAC news release
With the new ConneX DCB41, ELAC presents an active stereo loudspeaker system with a variety of connection options to accommodate every conceivable source. Compact dimensions and a big sound…the ELAC ConneX DCB41 is the perfect all-rounder for uncomplicated hi-fi.
Easy connections
The ELAC ConneX DCB41 loudspeaker system defines the new standard of simplicity for setting up high-quality sound for music, TV or computer applications. A ConneX system comprises one active and one passive loudspeaker. The comprehensive range of inputs (HDMI ARC with CEC functionality, analog line IN / phono IN, digital IN (optical), USB and Bluetooth APT-X) makes it easy to connect or link all sources: from the latest TVs, popular gaming consoles, iconic turntables, tablets or cellphones…ConneX gives them all a voice, guaranteeing flawless, thrilling sound. Operation is very straightforward using the enclosed remote control and the rotary encoder on the loudspeaker.
Simply inspiring
From restrained elegance to striking statements: the different colors of the ConneX DCB41 (black, walnut, orange and blue) combined with the matte painted front baffle and removable grilles mean the ConneX DCB41 will complement any surroundings where high-fidelity sound is required.
Given their compact dimensions, these speakers deliver an astonishingly powerful sound. The interaction between carefully matched components such as the chassis and amplifiers is a delight. A long-throw woofer guarantees effortless, full-range sound and a precisely defined midrange. The waveguide of the tweeter optimizes the directional characteristics of the DCB41 and sends acoustic energy precisely where it is needed. To minimize venting sounds, the rear bass reflex port has a large cross-sectional area and is folded inside the cabinet. For larger rooms or if extra bass performance is required, simply connect an active subwoofer to the subwoofer output. Easy to set up, easy to control – easy listening with ELAC.
ELAC ConneX DCB41: Prices and availability
The ELAC ConneX DCB41 is available as a stereo set from November 2022 with vinyl finishes in the colors Black Ash, Walnut, Orange and Blue. The recommended retail price is €529 for a set of two loudspeakers.
The company
ELAC is passionate about driving innovation and refining its existing products. Throughout the 90 years of our company history, we have crafted products of unmistakable quality and sound that stand out from the crowd. Our latest innovations complete the ELAC experience, enabling our discerning customers to experience the passion in our products in the form of music and film.