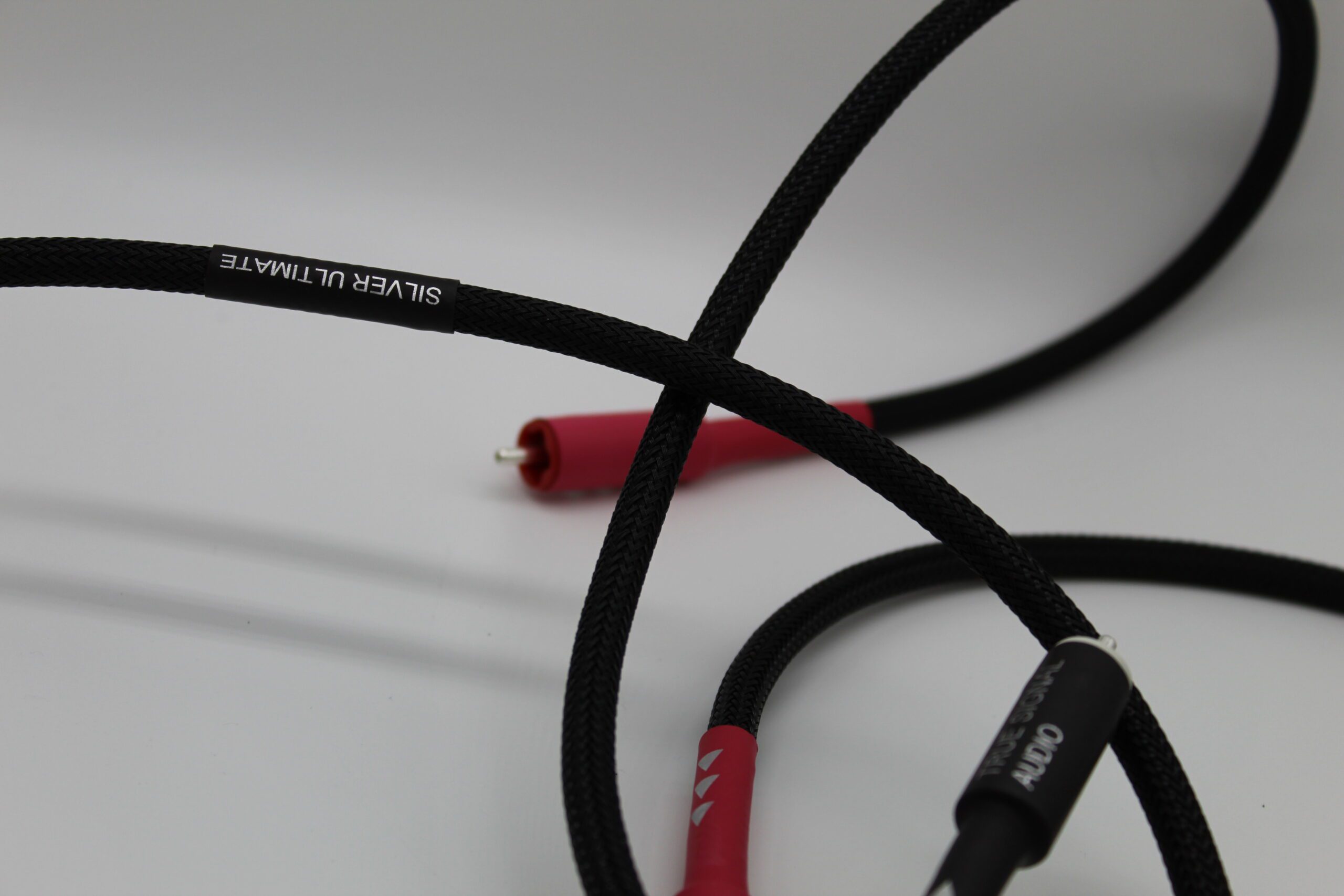 How to differentiate yourself in a market that's crammed with apparently similar products? That's the question that every cable maker has to answer if they are to succeed and one that TSA or True Signal Audio have failed to do with their choice of the brand name. TSA does, however, have an angle that is new to me at least, which is that it is owned by a larger (albeit unnamed) American company that produces cables for medical, military and aerospace industries.
The benefit that being part of a larger organisation brings is that the cables are made from the ground up, literally extruded from the bare metal, to create material combinations and topologies that are precisely what TSA requires. This is quite rare within the audio industry, where the majority buy from industrial manufacturers and have to commit to miles of the stuff in order to get the design desired, many use what's available off the reel and work around it to achieve the end result.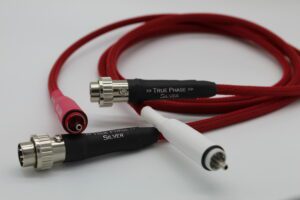 TSA is based in Hertfordshire and hand makes pretty well the full gamut of audio cables with analogue and digital interconnects of most varieties and two models of speaker cable. It also makes a power cable called Maestro. There are different levels within these categories but the catalogue isn't enormous overall and prices start at £400 for the Silver level RCA interconnects. They, therefore, occupy the middle to the upper ground without going to extremes in price terms.
The Silver in the name of many models does not indicate pure silver conductors but indicates a mix of copper and silver stranded wire which is said to be of high quality and, equally important, uniformity. Silver Ultimate models use hand-extruded silver-plated copper wire. In both instances, TSA's owner Tony Monaghan uses low mass plugs because: "Low mass and resistance is key in aerospace applications and crosses over beautifully to audio". The cables use a hollow tip star line RCA plug with a silver-plated centre pin and plastic collar with a single point negative connector that's similar to a Bullet plug.
The connector preferred for speaker cables has recently changed from a hollow Z compression plug to a 4mm spring plug TSA calls 'the Glider'; this is a silver-plated plug that's both soldered and compressed onto the cable. It looks similar to the plugs that Naim used to use albeit they weren't silver plated. I reviewed a three-metre pair of True Signal Audio Silver Ultimate speaker cables equipped with these plugs alongside Silver Phono RCA and Silver Ultimate XLR interconnects in one-metre lengths. TSA dealer VAL HiFi also sent some 1.5m Maestro power leads with the MSD 13A plug and a one-metre True Phase Stream USB cable. All are professionally built and finished and don't come in boxes that suggest all the money has been spent on them, which is always encouraging as there's only so much a fancy box can do for the sound of your system.
Initially listening commenced with an AURALiC ALTAIR G2.1 streamer/DAC sending the signal to a Townshend Allegri Reference preamp via Silver Phono cable which was also used to connect to the Moor Amps Angel 6 power amp, the final link was made with the Silver Ultimate speaker cables to PMC twenty5.26i speakers. This produced a detailed sonic picture with a strong groove courtesy of Mulatu Astatke's vibe playing, that instrument sounding particularly vivid and shiny on the album Mulatu Steps Ahead [Universal]. Closer to home we had Althea and Donna's 'Uptown Top Ranking' [Lightning], which sounds a lot better than you might imagine if you only ever heard it on the radio. Here the TSA cables give you a tight bass line and lots of instrumental and tonal timbre or texture, the cowbell coming across particularly clearly but not usurping the glorious bass line.
Rather more challenging is the Grateful Dead's 'Cumberland Blues' [Europe '72, Warner Bros] where the band lays everything on the line in what can easily become a mess if the cables aren't up to the job. Here we get appealingly tuneful bass, lots of detail again and strong lyrical intelligibility, voices are well catered for by this cable, even when the backing gets lively you can hear the words clearly. Patricia Barber's vocal on Company is a case in point, it's elevated from the band and clear despite the muscularity of both double bass and piano on this track. Shifting from the Silver Phono to Silver Ultimate XLR between pre and power in this system produced a calming effect that is closer to the sound I'm used to. It's still got plenty of drive and power but the increased relaxation allows finer details like fingers sliding on the neck of the double bass to come through.
I dropped in one of the Maestro power leads to the Altair streamer/DAC and noted a distinct increase in the solidity of sound, this came from greater leading-edge definition accompanied by greater bass weight which combined to deliver excellent image depth and greater contrast between quiet and louder sounds. It effectively lowered the noise floor presumably by filtering out some of the RFI coming into the power supply. Dynamics also benefitted and while this cable is more pricey than the one it replaced the result was definitely commensurate with the cost. Adding a Maestro to the power amp upped the ante some more with excellent imaging and both greater scale and focus, you usually get one or the other but this extra lead helped to both hone in on the various instruments and voices as well as delivering the reverb in the recording.
The last cable to go into the system was the True Phase USB, this produced a good result too with very little time smear, lots of air around cymbals and superb reverb on the horns on Abdullah Ibrahim's Tsakve [Africa, Tears & Laughter, Enja]. Like the interconnects this is a clear and open cable with quiet backgrounds and well-defined leading edges.
TSA's range of cables may look like many others but the results they produce are good enough to separate themselves from the (sonically immune) herd. They are all extremely well thought out, use good quality materials and parts, and proved consistently revealing in my system. In other words, True Signal Audio is one brand that should be able to make its mark.
Price and contact details
True Signal Audio Silver Ultimate
Type: Loudspeaker cable with banana plug terminations
Price: £2,998/3m pair
Silver Phono RCA
Type: Analogue interconnect with RCA jack terminations
Price: £400/1m pair
Silver Ultimate XLR
Type: Analogue interconnect with XLR jack terminations
Price: £1,400/1m pair
Maestro power lead
Type: Mains power cable with MSD 13A plug and Furutech IEC plug
Price: £700/1.5m pair
True Phase Stream USB
Type: Digital cable with USB terminations
Price: £560/1m pair
Manufacturer: True Signal Audio
Tel: +44(0)1582 937465
URL: truesignalaudiocables.co.uk
Supplied by: VAL HiFi
Tel: +44(0)333 577 2005
URL: valhifi.co.uk
Tags: CABLES TRUE SIGNAL AUDIO