Music Interview: Swing Out Sister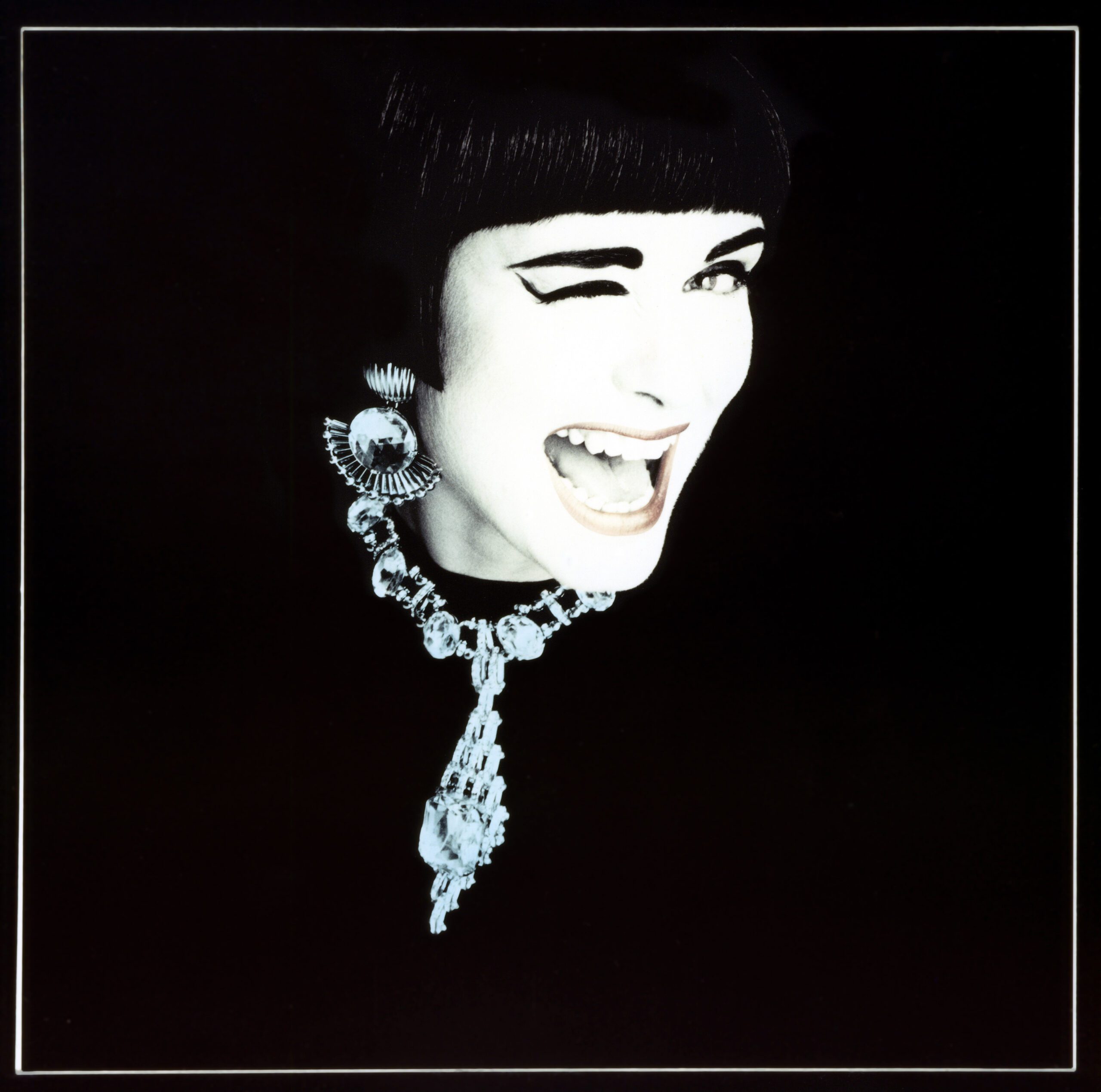 It's been over 35 years since British sophisti-pop act Swing Out Sister released their debut album, It's Better To Travel.
To celebrate its anniversary in 2022, the duo, Corinne Drewery (vocals) and Andy Connell (keyboards), whose second single, 'Breakout', was released in 1986 and got to number four in the UK singles chart, have teamed up with record label Cherry Red to curate and compile an eight-CD box set called Blue Mood, Breakout And Beyond – The Early Years Part 1.
Released in late July, this comprehensive collection spans 1985-1992 and contains the band's first three albums, It's Better To Travel, Kaleidoscope World and Get In Touch With Yourself, as well as the Japan-only concert album, Live At The Jazz Café, and four discs of B-sides, 7in mixes, remixes and rare versions.
There's also an impressive booklet, sleeve notes based on new interviews with the band, pictures of rare memorabilia and illustrations by Drewery.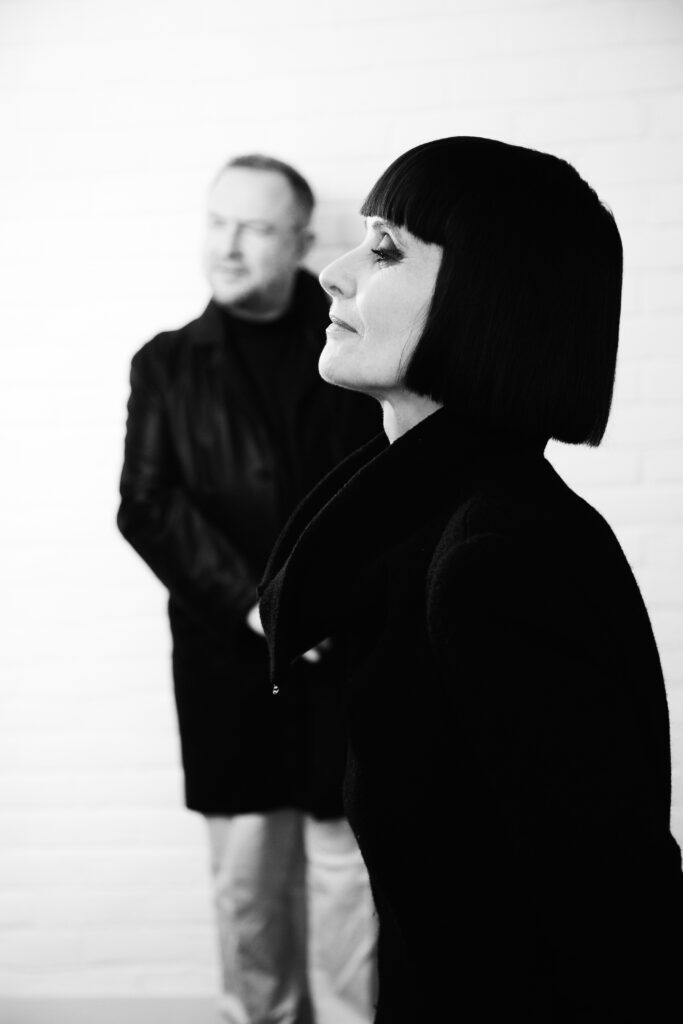 As you would expect from an act of Swing Out Sister's ilk, it's a classy and well-presented package.
In an exclusive interview – or should that be, ahem, breakout session – with hi-fi+, Drewery and Connell talk about their influences and making those first three studio albums.
You reissued some of your albums as deluxe CD versions a few years ago, but the new box set puts everything in one place, doesn't it? It's a nice collection for the fans…
CD: From an avid collector's point of view, I don't think there's anything that they couldn't have found somewhere in the world – excuse the pun – ('Somewhere In The World' is the name of a song from their 1997 album, Shapes and Patterns) but, as you say, it's all in one place.
Some of the songs were available in different countries and are quite expensive to collect – if you're a real collector, you still want the original vinyl copies, or the Japanese version with the obi around the sleeve.
Your first album, It's Better To Travel, is 35 years old this year. How does that feel?
AC: It's lovely, but, in one sense, it's horrifying. We were never supposed to have longevity – we had a singles deal. It was only because 'Breakout' did what it did that the label saw some kind of legacy with the project.
The idea that we've been somehow doing this for that length of time is bizarre, but there's a certain pride – not many people stick it out that long. It's a testament to our stubbornness if nothing else.
It's Better To Travel had a lot of different influences, like '60s pop, soul, jazz, funk, but it's also electronic at times, isn't it?
'Breakout' is more synth-led than I remembered – the intro has quite a Pet Shop Boys feel, like 'West End Girls…'
AC: That's a good point. What happened was that our subsequent albums – certainly the second one – changed people's perception of the first one.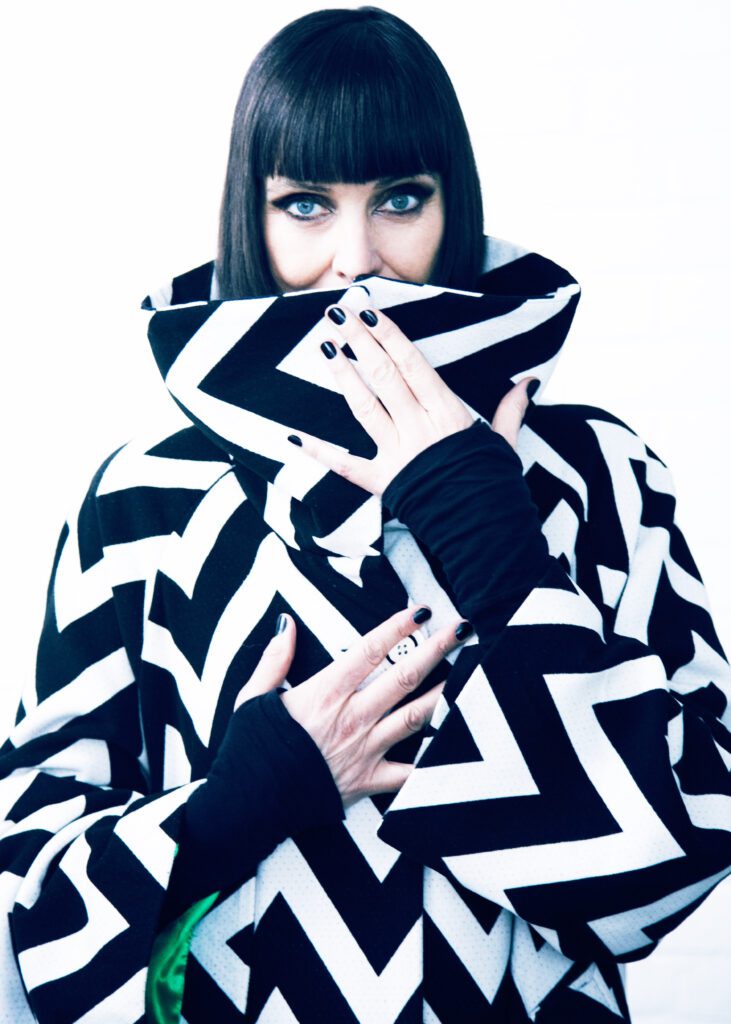 There are real strings on the first album, but not the orchestral thing that turned up later.
On the first album, Martin [Jackson – original member and drummer] was programming the drums. We'd come from synths – we were making Street Sounds [electro] records before Swing Out Sister. Our producer, Paul O'Duffy, brought the orchestral side in.
It was a lovely combination. In hindsight, it seems very astute and cleverly planned, but it really wasn't in the slightest.
I used synths, but I had aspirations to use more instrumentation if we got the chance or the budget, and Corinne was coming from another place – The Supremes, Dusty Springfield…
CD: I think we always had those aspirations. When you think back to what we would've been listening to at the time we were making our first record, it was mid-'60s music – the golden era of the Brill Building, like Goffin and King, and Bacharach and David.
We grew up with that and we absorbed it – that was our musical education, and we were very lucky to have that.
It was very sophisticated, but when it came to making our own sounds, we hadn't paid our sophistication dues, so we were trying to emulate that with Emulators and Fairlights.
Although we didn't have the budget for a full orchestra, we were using some quite sophisticated recording techniques – we were emulating the grandeur of the records we'd grown up with, but in an electronic way.
Your music is also very cinematic…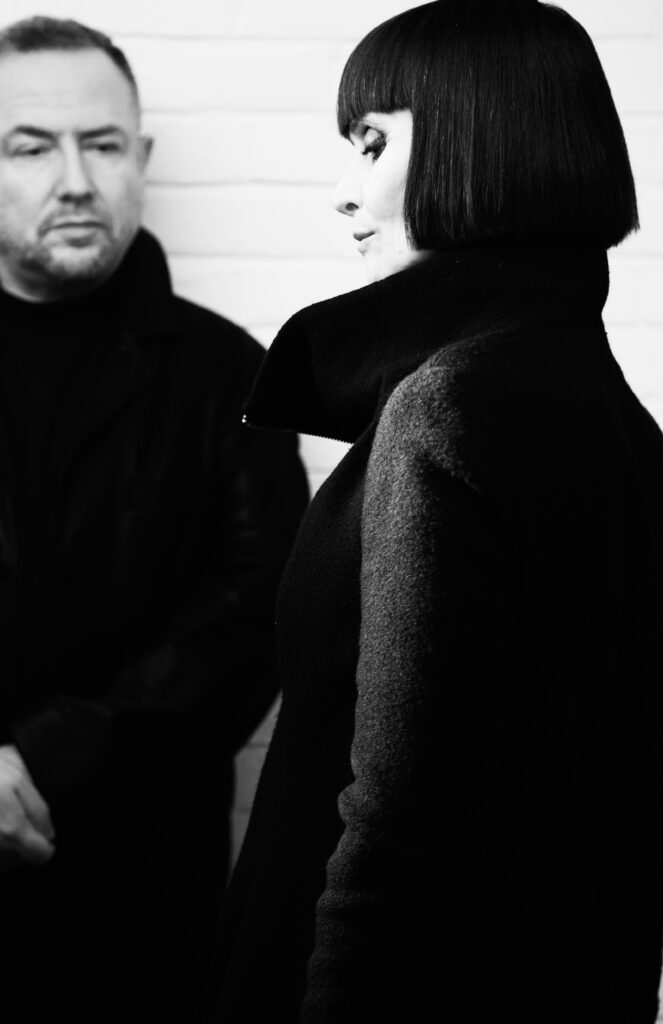 AC: Our common ground was film music – John Barry and Ennio Morricone.
There's a real John Barry influence on the instrumental track, 'Theme (From It's Better To Travel.' It reminds me of 'Space March' from the You Only Live Twicesoundtrack…
AC: Exactly.
CD: You got it in one.
AC: When you say, 'it reminds you of…' We're doing a straight homage!
CD: It was before that whole loungecore, Easy Listening, cinematic sound had really become popular.
Things had been a lot more stripped-down and synth-oriented, and it then got a bit acid house, heavy house and dance, and a bit Bristol.
What we were doing wasn't in sync with all that – it was more traditional. We were trying to create classic records – little three-minute pocket symphonies, as Brian Wilson said – and we had a great time experimenting.
The second album, Kaleidoscope World, is much more grandiose than your first – there's a real '60s orchestral pop feel to it…
CD: Our producer, Paul O'Duffy, liked the same stuff as us – on that album, we indulged. We had a bit more of a budget and we went to town – we even got together with Jimmy Webb.
How was he to work with?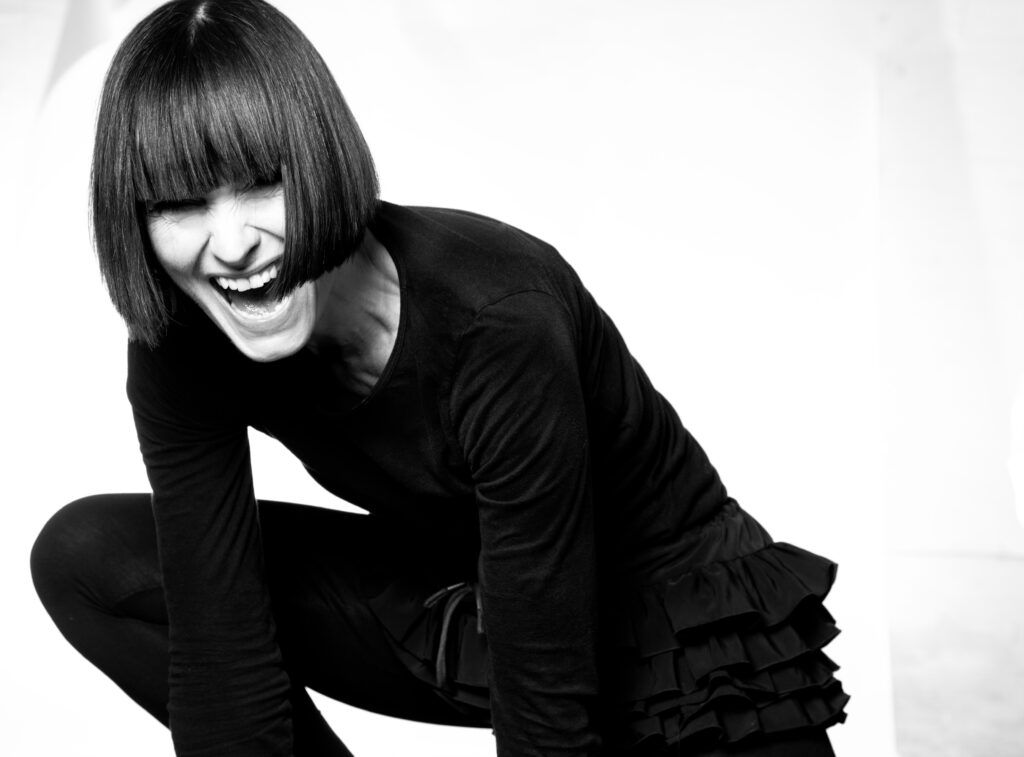 AC: Our mouths were permanently open. It was such a cheeky thing to request – to get him to come and arrange some songs for us. Who did we think we were? Seriously. But he was on the first flight, and he was such a straightforward, no-nonsense guy. He sat and played the piano in the studio breaks, and we thought, 'This can't be happening.'
John Barry popped into the studio while you were recording the second album, didn't he? Sadly, you didn't get to work with him…
AC: Yes – he did. I'd forgotten that. How could I forget that?
Our producer had worked on something with him – he very graciously came to the studio for an hour, listened to our stuff and gave it his blessing. He was busy – I think he was working on A View to a Kill, so his calendar was full. That would've been interesting, but it was great to just be in his presence.
CD: He gave his blessing to the instrumental version of 'Forever Blue', so we didn't get sued!
AC: It's a Midnight Cowboy homage…
'You On My Mind', from Kaleidoscope World, is one of my favourite Swing Out Sister songs. It sounds like a classic '60s pop single by Sandie Shaw or Petula Clark. The orchestration reminds me of Tony Hatch…
CD: You're hitting all the right buttons.
AC: That song came very late in the recording – we had the album and then we had a kernel of an idea that we were messing around with. We'd got bold by that time – we did a pop arrangement in the old school sense.
To this day, I'm astonished that it wasn't a bigger radio hit, because it sounds fantastic on the radio – some sort of frequency thing happened, and it came alive. It didn't sound like anything else – it leapt out of the speaker.
Your third album, Get In Touch With Yourself, has a string  '70s soul feel and a groove to it – there are influences like Isaac Hayes and Curtis Mayfield at play. Was that a reaction to the '60s sound of the second record?
AC: I don't think there's ever been a point where we've sat down and said, 'We're going to make this kind of record – these are the influences, and this is the sound we want…'
In a broad sense, Kaleidoscope World is '60s, and Get In Touch With Yourself is '70s, but it's never as simple as that. It didn't feel like that at the time.
CD: Because we'd gone so far down the road of Easy Listening, lounge and cinema, we had to put the beat back in.
We were thinking, 'What's the least amount of beat we can put in, or the coolest way we could do it that wasn't house music?'
We were very much up against that whole house movement, which was about stripping everything down to nothing and keeping the vocal in. We were still trying to keep as much music in, but also incorporate the groove. It was, 'Let's get a groove on.'
AC: Curtis Mayfield is never far away from most of the things we do.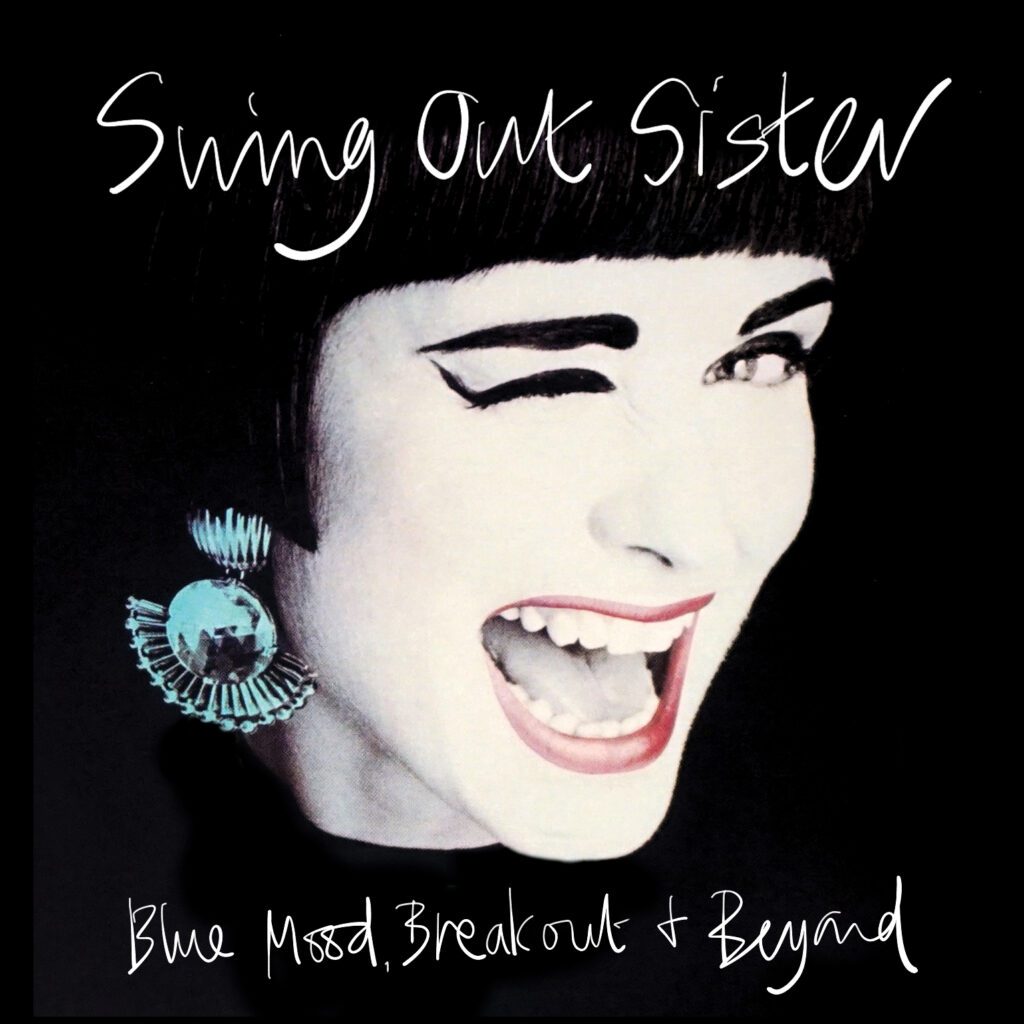 The eight-CD Swing Out Sister box set Blue Mood, Breakout And Beyond – The Early Years Part 1, is available now on Cherry Red Records.
cherryred.co.uk
swingoutsister.com