Luxman L-507z: Purest tonality under $50k?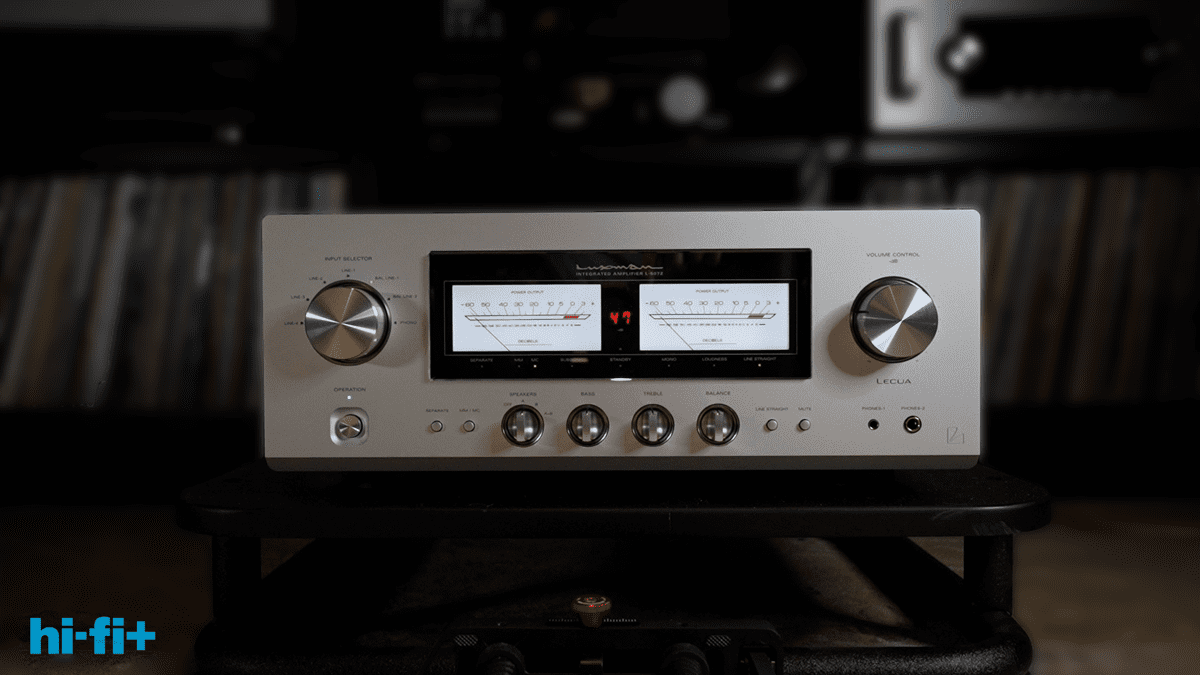 Luxman L-507z offers pure tonality and balance
I've reviewed the new Luxman L-507z integrated amplifier on the Plus YouTube channel:
Here are my show notes for this episode for those of you who are intrigued by this integrated amp:
Superpower(s): The L-507z presents music with an extremely pure, low-grain tonality that isn't compromised by frequency response or dynamic trickery. The frequency balance of the L-507z is very even-handed and the dynamics are outstandingly realistic. This combination of purity, balance and dynamics is hard to find at any price and makes the L-507z an especially good value.
Special features: LIFES 1.0 distortion-cancelling feedback engine. Is this why the L-507z has such a beautiful, grainless sound? Well, who knows? But Luxman seems to think it is a big deal. They emphasize that "extensive computer simulations" were used, along with repeated trials of different components and listening to prototypes.
Price: $8995 (U.S.A)
Power: 110 watts per channel (8 ohms) or 210 watts per channel (4 ohms)
Dimensions: 17.3" wide x 7.0" high x 17.9" deep
Weight: 56 lb.
Tone controls: bass, treble, loudness contour
Phono preamp: yes, with MM and MC inputs
Balanced inputs: yes, 2, for line only
Headphone output: yes, both single-ended and Pentaconn balanced
Remote: yes, IR
Associated equipment:
dCS Lina DAC and Master Clock
Tidal and Qobuz streaming
Magnepan LRX+ speakers
Golden Ear BRX speakers
Sanus speaker stands
Audioquest interconnects
Audioquest speaker cables
Shunyata power cables
Shunyata power director
Audio Research Ref 6 preamp
Legacy Wavelet DAC/Preamp
Bryston 3b Cubed amplifier
Orchard Audio Starkrimson amplifier
Oppo BCD-105 CD player/transport
Vicoustic diffusors
For more information about this product, click here.
About Tom Martin:
Tom is a long-time audiophile. He began his reviewing career after acquiring the The Absolute Sound magazine in 1997 and then hi-fi+ magazine in 2002. He has worked closely with Harry Pearson and Robert Harley at TAS and with Roy Gregory and Alan Sircom at hi-fi+. Since Tom and his teams expanded the TAS and Plus platforms in the digital domain, he has served as Chief Content Officer.