Kanto Audio ORA desktop loudspeakers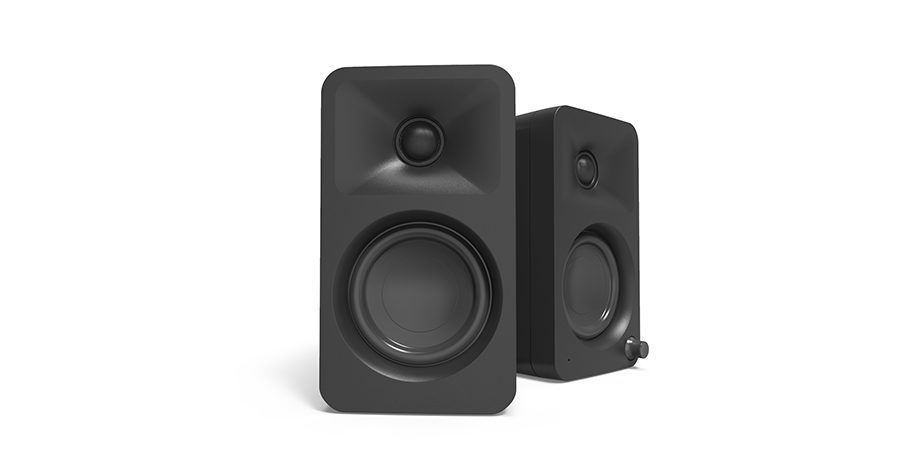 Kanto Audio knows how to make small, do-it-all loudspeakers. It has a good reputation in this field. So, the new Kanto Audio ORA desktop loudspeakers were always in the crosshairs for being a firm recommendation. But they are so much more…
The thumbnail sketch of the ORA design is simple. It's a small, rear-ported two-way desktop design. The Kanto Audio ORA desktop loudspeakers can connect to your computer through USB-C or your phone through Bluetooth 5.0. You can connect an analogue audio source through a pair of RCA sockets. Inside, there is a bi-amped Class D amp module. This delivers 9W RMS to the 1/4" silk dome tweeter and 16W RMS to the 3" paper cone woofer. Peak power hits 100W. There is even a subwoofer output, and Kanto makes subwoofers… as well as desktop and floor stands. Eight rubber foot dots are supplied in the box.
The joy of specs
This is a good specification for an active loudspeaker at this price point. USB streams at up to 24-bit, 96kHz PCM, although you'll need to source your USB-C cable. The four-pin connector that links master to slave is a handy six-footer. The loudspeakers are well made with the small tweeter in a horn integrated into the ABS enclosure. Aside from an LED and a volume control on the master speaker, the loudspeakers are basic… in a good way. There are no grilles to catch and fray. Unless you look to the loudspeakers' rear, no garish logos stare back at you.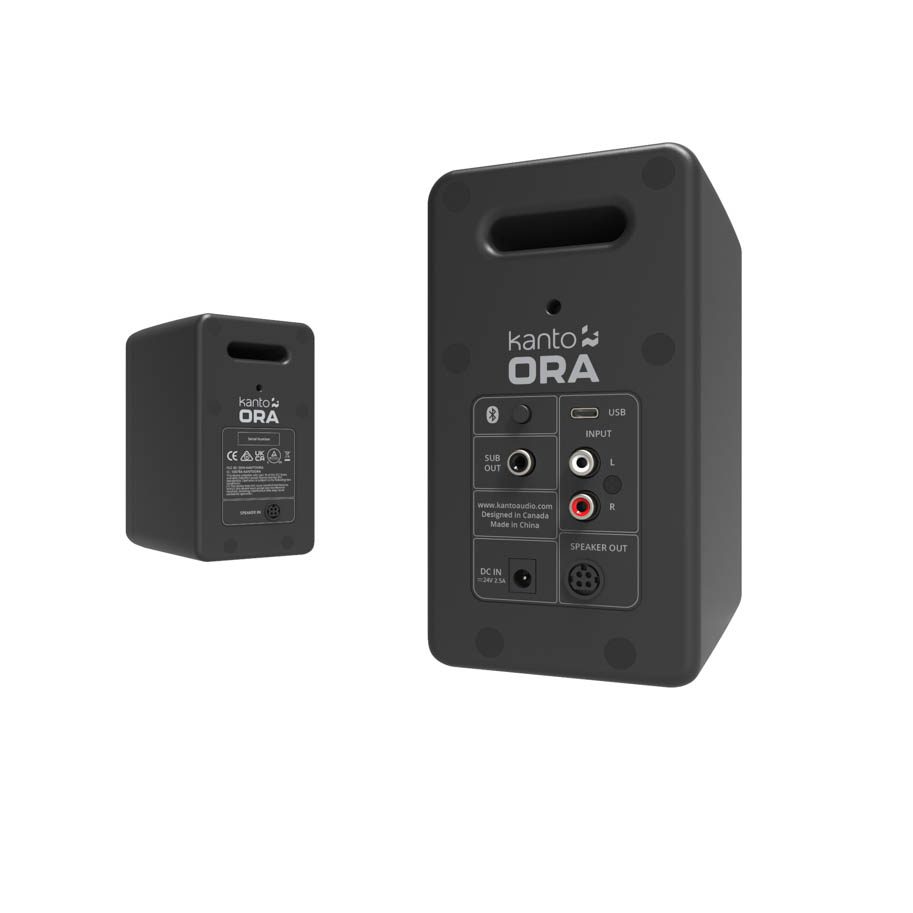 Installation is easy. Keep the speakers about 20cm-25cm from the rear wall. Use them vertically rather than horizontally. The active speaker is the right channel and uses an external inline power pack. Pressing the volume knob cycles through its range of sources. The LED glows green for RCA, yellow for USB and blue for Bluetooth. If the blue LED is flashing, it's pairing! There is a button at the rear of the master speaker for pairing. The volume knob also controls power on/off.
In sickness and in health
I'm going to have to admit some personal bias in this. Recently, I had a bout with COVID-19. Fortunately, it meant a few days of inactivity and a week of brain fog. I was out of action and my main system was in a state of strip-down between reviews. All I had was the Kanto Audio ORA desktop loudspeakers and it needed to be a no-brains-involved operation. They were connected to my MacBook Pro via USB-C, bypassing the Mac's internal DAC. After the fog lifted, I tried them with Bluetooth and even connected a Creek CD player through RCA. USB-C edges ahead of both, but both RCA and Bluetooth were more than acceptable.
I couldn't have chosen a better product to sit out a stint with COVID-19. They had the vocal clarity I needed when binge-watching Hijack on Apple TV. But also, musically enjoyable and detailed enough to play Steven Wilson's latest album The Harmony Codex in full on Tidal. The 70Hz lower limit of the speakers meant the deep bass was more 'impression' than 'reality' but who cares? Sitting at arm's length, playing on a busy desktop, it was fine. And if I need more bass, there's always that subwoofer option…
Your flexible friend
Most of all, though, what I liked about the Kanto Audio ORA desktop speakers was the flexibility. Desktop speakers must be a broad church. They need vocal clarity for Zoom calls. They need range and energy for games. You must have great spatial properties for watching streamed video. And they must be enjoyable, with a great sense of 'bounce' to any music played. All that is a big ask, and the ORAs sail through these criteria effortlessly. They aren't perfect; besides the light bass, they need some driving to open up musically. The well-made plastic cabinets 'feel' a bit plasticky. And if you don't like black or white loudspeakers, the ORA is not for you.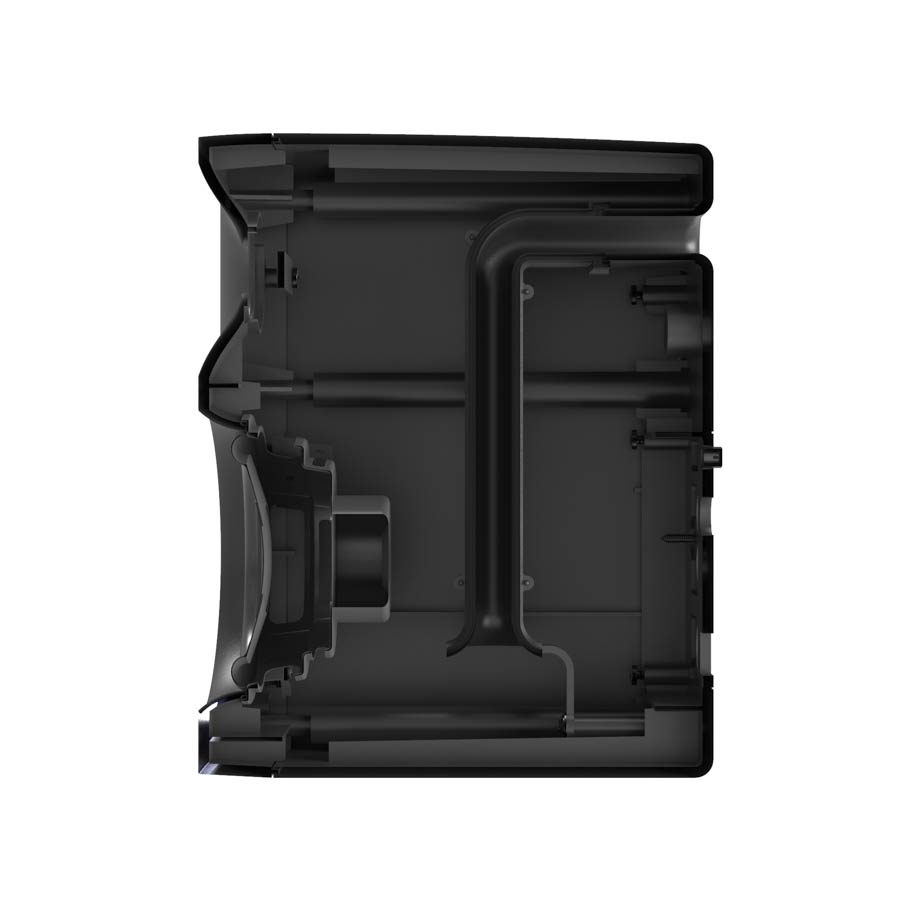 The Kanto Audio ORA desktop loudspeakers are in an almost perfect sweet spot. Spend less and you sacrifice a lot of sound quality. Spend more and you are pushing the limits of how much is spent on desktop audio. Sure, the KEF LSX II and Kanto Audio's TUK loudspeakers deliver more volume level, frequency extension, and dynamic range. But both do so at far higher prices than the ORA. Also, the desktop is not always the best place for bass-heavy, dynamic speakers. This is why I kept returning to a pair of Bowers & Wilkins MM-1 desktop speakers from 2010. But not anymore. The Kanto Audio ORA will take that job.
My first audio system
I can also see these loudspeakers forming part of a small-scale first audio system. The Kanto Audio ORA desktop loudspeakers will sound great with a computer and a turntable with a built-in phono stage. Sure, this is 'studio apartment-fi' but that's an important subset of today's audio.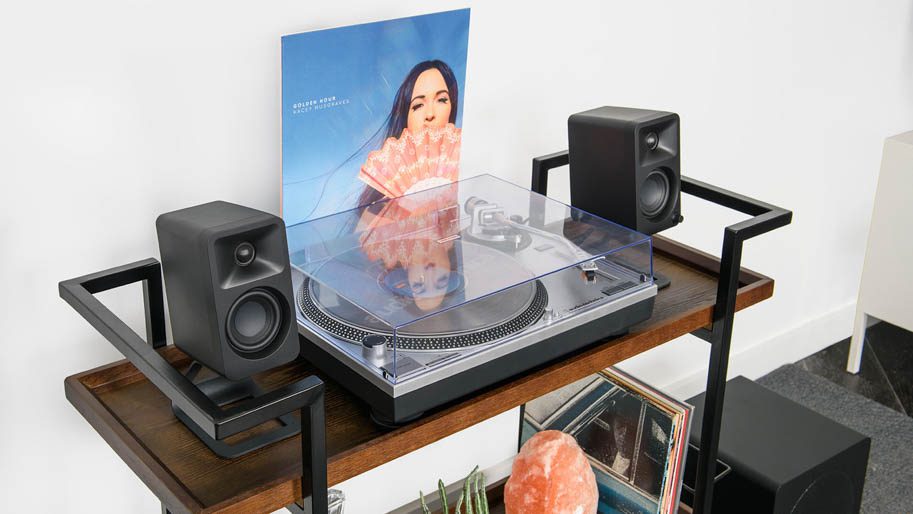 The joy of good audio today is that it doesn't need to be breathtakingly expensive to sound great. The Kanto Audio ORA desktop loudspeakers are the best proof of that. This loudspeaker costs £299.99, $349.99 or €329.99 depending on where you live. And for that, you get a lot of fun for your money.
Technical Specifications
Drivers: ¾" Silk Dome Tweeter, 3" Paper Cone Woofer
Amplifier: Class D Bi-amplified, 100W Peak Power (50W Total RMS) 9W RMS per Tweeter, 16W RMS per Woofer
Automatic 100 Hz High/Low-Pass Filter
Frequency Response 70 Hz – 22 kHz
Subwoofer Output
RCA Line-Level
USB-C (24 bit/96 kHz)
Bluetooth® 5.0
Dimensions (each speaker)
3.9" W x 5.6" D x 6.9" H (10 x 14.1 x 17.5 cm)
Net Weight (active): 2.1 lb (1 kg)
Net Weight (passive): 2.1 lb (1 kg)
¼"-20 threaded rear mounting hole
Price: £299.99, $349.99 or €329.99
Manufacturer
Kanto Audio