HiFi Rose RS250A Streamer Available Now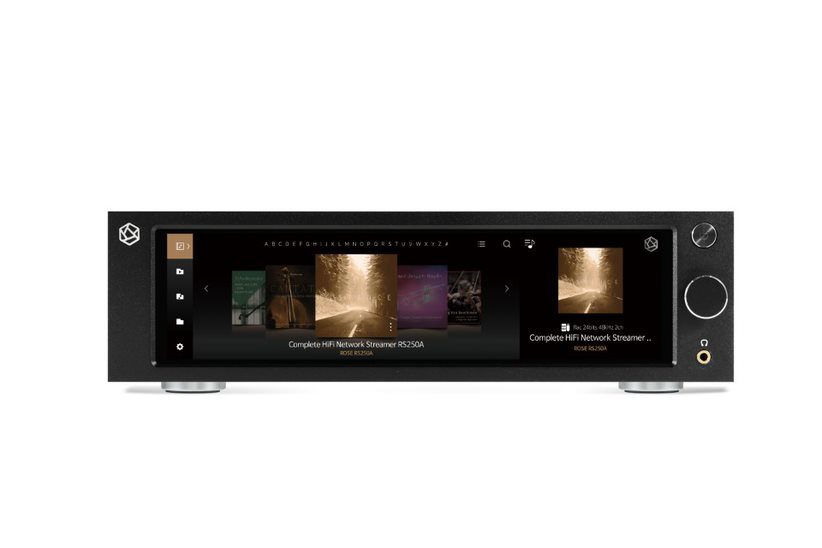 HiFi Rose RS250A takes original RS250 design but replaces digital section and output stage
*From the Henley Audio news release
Since its introduction in mid-2021 the RS250 network streamer from HiFi Rose has found a happy home in many audio systems around the world thanks to its compact footprint, excellent sound quality and superior user interface. From December 2022, Henley Audio are happy to announce that the Korean company are updating their popular "mid-level" product with new hardware and a new finish option.
The RS250A (£2349.00 SRP) takes the original RS250 design but replaces the digital section and output stage, including upgrading to the ES9028 PRODAC chip, for a higher level of performance. In addition to the hardware changes, the RS250A is also now available in black finish thanks to huge customer demand. Both silver and black finish will be available across the UK, offering customers to make a choice that suits their system.
The RS250Ais designed to bring together a whole world of digital audio and present it intuitively and enjoyably for auditory and visual pleasure.
Key features include:
8.8" wide multi-touch touchscreen
Support for digital audio playback up-to 32-bit / 768KHz (PCM) and DSD512 (Native DSD)
New ES9028 PRO DAC chip and 100MHz Femto oscillator✓New HiFi Rose Discrete OPAMP-based output stage
Stream music from your network or attached devices through the built-in Rose OS MUSIC app
Airplay, Roon Ready and Spotify Connect streaming available
Integrated apps for Qobuz, Apple Music and Tidal streaming services
MQA certified device (full decoding)
Bespoke Rose OS apps give access to video services, podcasts,and radio playback
Playback or rip CDs from external optical drives, connected by USB (drive not included)
Manually adjust output settings to suit the RS250Ato your needs
Special linear power supply configuration minimises electrical noise
HDMI output for 4K video output to a connected TV (viaTidal, Rose Tube or Video apps)
Wi-Fi, ethernet and Bluetooth 4.0 (AD2DP SINK, AVRCPv1.3) connectivity
Bluetooth remote control included, and free Android/iOS apps available
HiFi Rose RS250A: £2349.00 (SRP)
HiFiRose RS250Ain detail
The RS250Ais a high-performance network streamer, DAC,and pre-amplifier with an output stage optimised for true audiophile performance. Thanks to the coveted RoseOS operating system, intuitive touch-screen control and its extensive list of features, the RS250A opens up a wide world of high-quality digital music.
Sound Credentials
The RS250Ais built around a first-class digital stage. Starting with the superior ES9028 PRO DAC chip and utilising an ultra-low phase noise oscillator, the streamer can support and convey the true quality of music formats up-to PCM 32 bit / 768kHz and Native DSD512 (22.5792MHz). In the output stage HiFi Rose have made use of their new discrete op-amp technology which, alongside other premium technologies and materials such as the full linear power circuit, results in a sound performance that is full of character and benefitting from very low noise and distortion.
The RS250Afunctions as a complete digital hub and pre-amplifier, for a fully customised system set-up.With an extensive array of hardware inputs and outputs,including a high-quality headphone out-put,most of which can be customised or adjusted to suit the user's exact requirements, you can achieve greater control over your whole system than ever before.There isalso the option to connect to the network by ethernet (preferred) or by Wi-Fi. The supplied Bluetooth remote gives seamlesscontrol over most of the RoseOS system.
For more information, visit this link.