As you are reading this in an audiophile context, some clarification is called for. The Stax Spirit S3 Bluetooth headphone is Edifier's flagship portable audio headphone. Edifier took over Stax in 2012 and the Spirit carries that name, but this isn't a Stax product.
The Edifier Stax Spirit S3 comes supplied in slick stiff-card packaging, with a useful clamshell case for travelling. It has a no-nonsense yet stylish look and that, plus the array of strictly useful case candy that comes in the box means the S3 scores highly on the 'yum' chart. Any company that supplies two sets of earpads to accommodate different comfort requirements ticks all the right boxes, plus wired cables, USB-C charging cable, and an assortment of adaptors for 6.35mm and two-jack in-flight entertainment as standard is making all the right noises.
Planar Magnetic
Edifier's Stax Spirit S3 features its own EqualMass planar magnetic drive units with Fluxor magnetic structures in a closed-back design. This last has just enough venting at the top of the earpieces to make them at once easy to wear and hard to leak. And if the Fluxor part rings a bell, yes… the driver tech is built under license from Audeze.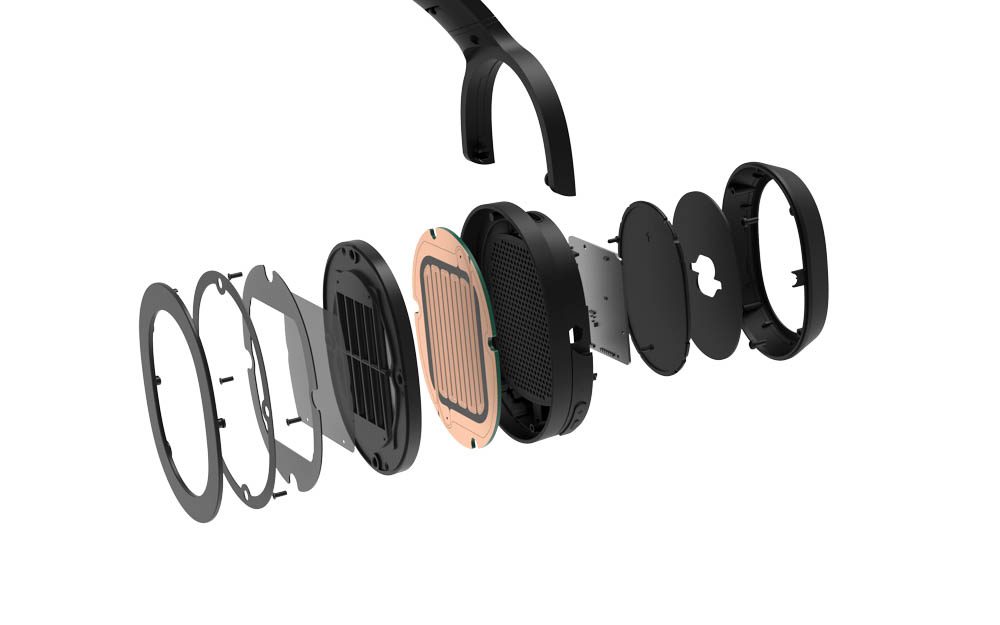 The earcups (both the pre-fitted lambskin ones and the cooler mesh ones) are smaller than average but unless your face can be used as a satellite dish, this shouldn't be an issue.
As the S3 are relatively light and the headband doesn't hold you in a vice-like grip, you can wear them comfortably for long periods. The battery life helps here too. You can get 80 hours between charges. The absence of noise cancellation probably helps battery life and – while there's little leakage – it's possibly the only thing I missed from these otherwise excellent headphones.
Pairing up to two Bluetooth devices is easy, reliable and quick. It supports aptX HD, but not aptX adaptive. There is also an App that controls the S3s settings, comes with a wealth of meditative and relaxing musical vibes and chill-out sounds of the forest, and links to the online manual for those unwilling to read the tiny, printed manual provided.
The app also includes three mild tone-shaping modes; the default 'Classic' setting gives good bass and scoops the mids slightly. Meanwhile 'hi-fi' gives a flatter overall response making the S3 more even-handed and 'Stax' gives a distinct top-end tilt to try to replicate the energy of Stax electrostatic 'Earspeakers'. I'd like a bit of user adjustability here.
Fine overall balance
Regardless of mode though, the performance is excellent. Planar magnetics are comparatively rare in the wireless, portable audio space, and the clarity they bring is a welcome change. And in this case, the S3 are dynamic, exciting sounding, with tight but focused imaging. They are also extremely detailed and with a fine overall balance. Vocal clarity is excellent. Bass is good too, although lacking a touch of the energy and drive of the best dynamic driver headphones. Best of all, there is almost no difference in performance between wired and wireless, which is exceptionally rare. You do need to keep the headphone powered up even when wired, however, but with so much battery life to hand, that's not a big deal.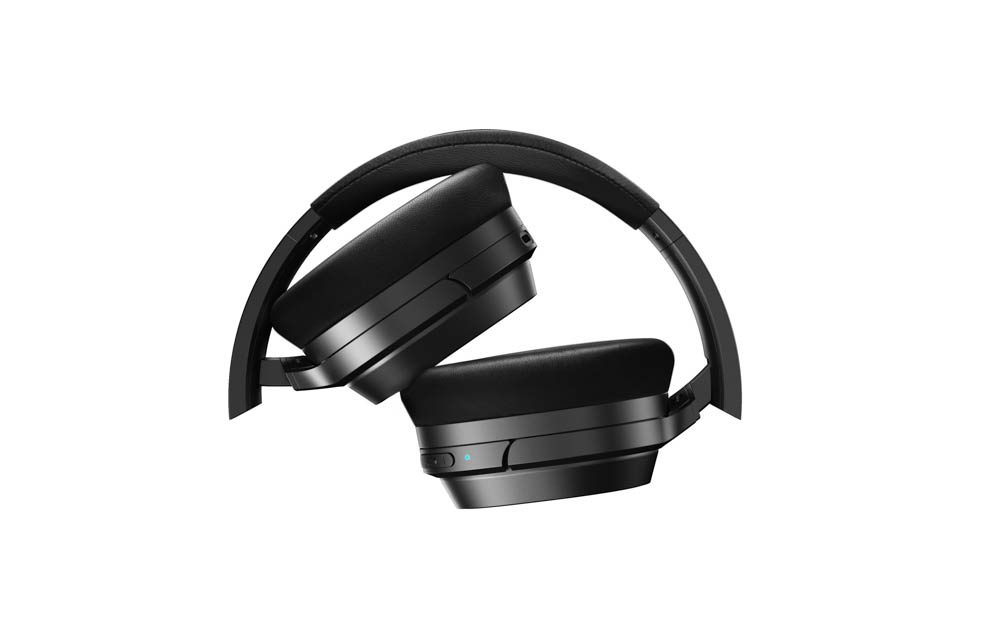 I am always wary of recommending wireless Bluetooth headphones for audio enthusiasts because they rarely come up to code. The Edifier Stax Spirit S3 is different. It's without doubt the best I've heard to date. Use it with the app and it's a musical joy, especially for travelling, despite the lack of noise cancellation and user adjustable EQ. Put simply, the Edifier Stax Spirit S3 raises the bar for portable audio.
Technical specifications
Bluetooth version V5.2
Audio codecs Qualcomm® aptX™ Adaptive, Qualcomm® aptX™ HD, Qualcomm® aptX™, SBC
Driver unit 89x70mm Planar Magnetic Driver
Playtime 80hrs
Charging time 1.5 hours
Charging port USB-TypeC
Battery capacity 1500mAh
Input 5V/1.5A
Microphone Type / Size MEMS/ 3.50×2.6 ×0.98mm
Microphone Sensitivity -37dBFS±1dBFS
Frequency response 20Hz~40KHz
Sound pressure level 94±3dB SPL (A)
Impedance 24Ω
Weight 329g
Dimension (L×W×H) 208 × 110 × 255mm
Price £399.99
Manufacturer
Edifier