AUDIOVECTOR'S NEW R-SERIES WALL SPEAKERS PROVIDE A PREMIUM CUSTOM INSTALL SOLUTION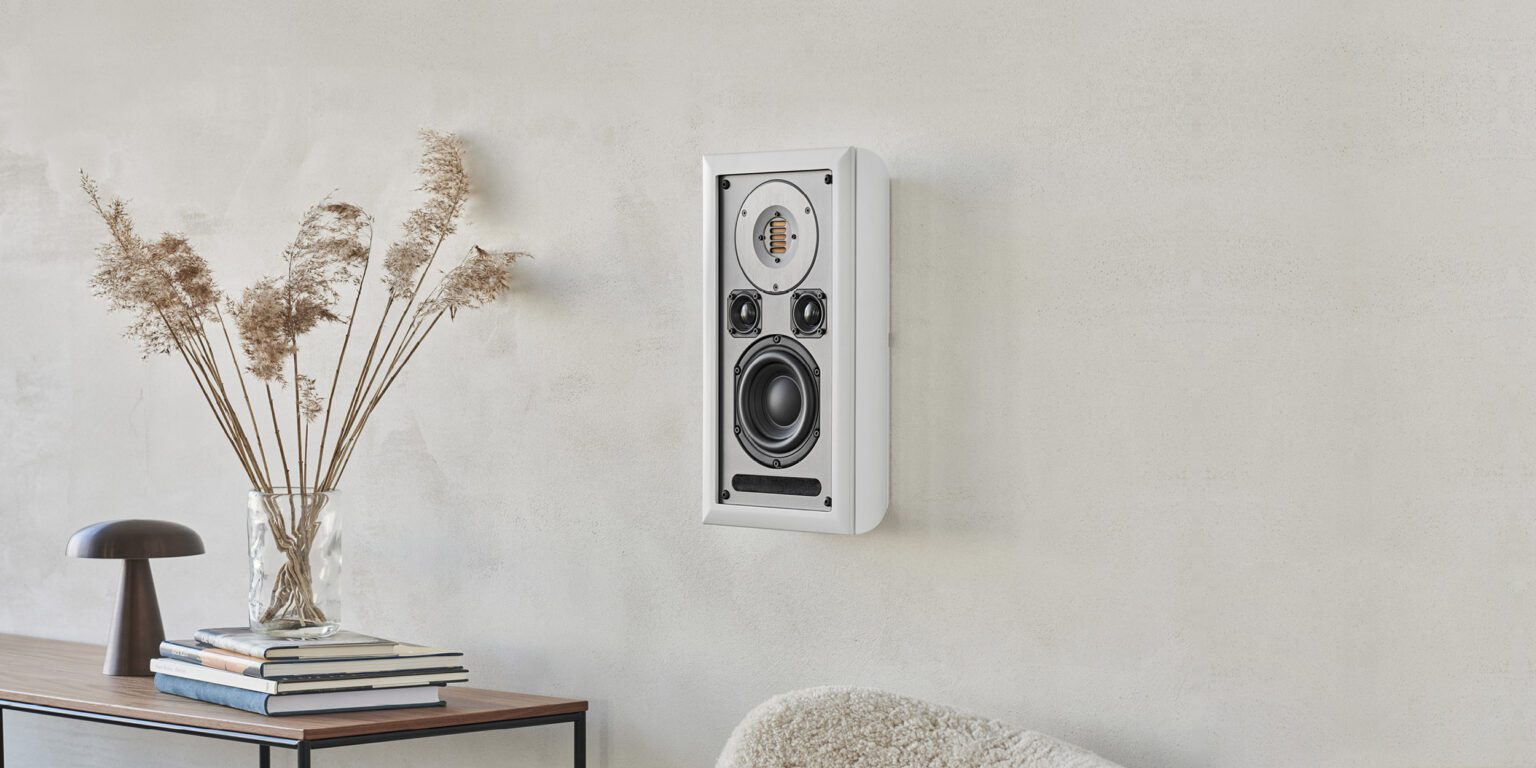 Audiovector's two new R-Series Wall loudspeakers combine refined audio technology with classic Danish design to provide a premium custom install solution. The InWall/InCeiling speaker has been designed for discreet architectural positioning, and the OnWall speaker features a beautiful cabinet that adds an extra touch of style to any room.  Both subtly elegant speakers will deliver a superb musical performance wherever they are positioned.
The new speakers deliver a wonderfully big and open sound based on Audiovector's no-compromise philosophy regarding sonic design, quality materials and fine tuning. Developed for high-end music reproduction (both with and without an added subwoofer), the speakers are a great solution for offices, home cinema, property projects, restaurants, bars, conference rooms, kitchens and more. For stereo installation, their unique midrange arrangement – which cancels unwanted wall reflections – has been designed to offer the sound equivalent to a pair of speakers positioned away from the wall.
The advanced audio technology from Audiovector's award-winning R-Series hi-fi speakers is inside the cabinets, each of which has been specifically fine-tuned for optimum performance. The two new speakers are available in a choice of three models: Signature, Avantgarde or Arreté. As standard, they have a Black Matte or White Silk finish with matching clothe grilles. In addition, as with all Audiovector speakers, custom finishes are available upon request.
Technical
The speakers have a 3-way system featuring a single high excursion bass driver and double midrange drivers that act as both highly revealing and detailed midrange drivers and as reflection-cancelling units. Audiovector uses its own hand built Evotech soft dome tweeters in the Signature model and its in-house designed and built AMT drivers in the Avantgarde and Arreté models. Both tweeters are fast, detailed, non-fatiguing and radiate into a double rear chamber to significantly reduce distortion.
MD of Renaissance (distributor of Audiovector in the UK and Ireland), John Carroll, said: 'With so many custom install loudspeakers being not much more than a couple of drive units in a frame, the new R-Series Wall loudspeakers deliver everything one would expect from our friends in Copenhagen: sweet, musical and with that sense of ease and scale that Ole Klifoth has designed into every product that Audiovector makes. The contemporary finish with matte black or white frames and gunmetal baffles adds to the appeal of these wonderful new speakers.'
RRP
OnWall, InWall/InCeiling:
Signature £2,995, Avantgarde £3,800, Arreté £5,000