Astell&Kern A&ultima SP3000 portable music player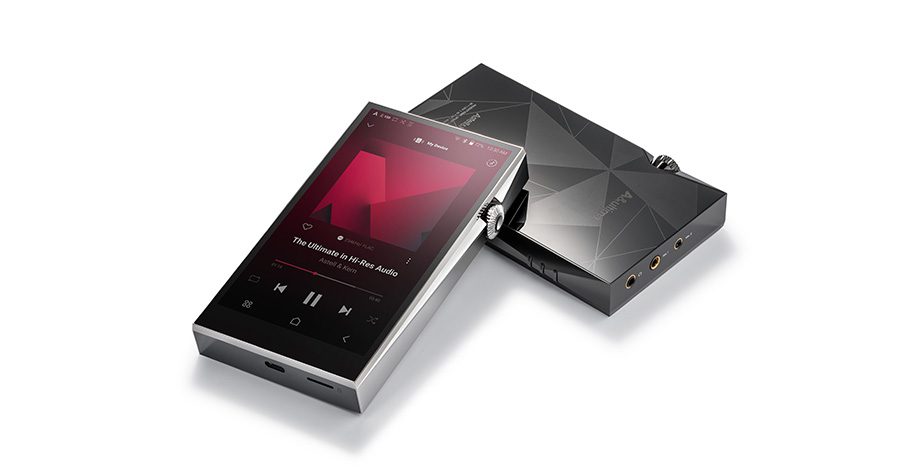 Astell&Kern, it would appear, is involved in an arms race with itself. When I reviewed the £1,999 Astell & Kern A&ultima SP2000T for hi-fi+ (issue 204), I knew perfectly well that it was by no means the company's most expensive portable music player – but I rather naively assumed that the A&ultima SP2000 that sold (and still sells, in fact) for £3,399 would continue to represent the flagship, the numero uno, the top of the shop. But, not for the first time and almost certainly not for the last, I was wrong.
What I failed to factor in when considering the Astell & Kern product range is the company's restlessness, its ambition… and its fanatical desire to put more stuff into its PMPs in order to get more stuff out. And when I say 'stuff', of course, what I really mean is 'cutting-edge technologies' (in) and 'superlative audio quality' (out).
Crammed
The list of stuff crammed into the SP3000 is, by any reasonable measure, extensive. Consider, for example, quadruple AK4499EX DACs and a couple of AK4191EQs by AKM, incorporated into what Astell&Kern calls a HEXA-Audio Circuitry structure to create independent balanced and unbalanced dual audio circuits. This negates the need for an audio switch at the point where the DAC signal is ordinarily divided between balanced and unbalanced outputs.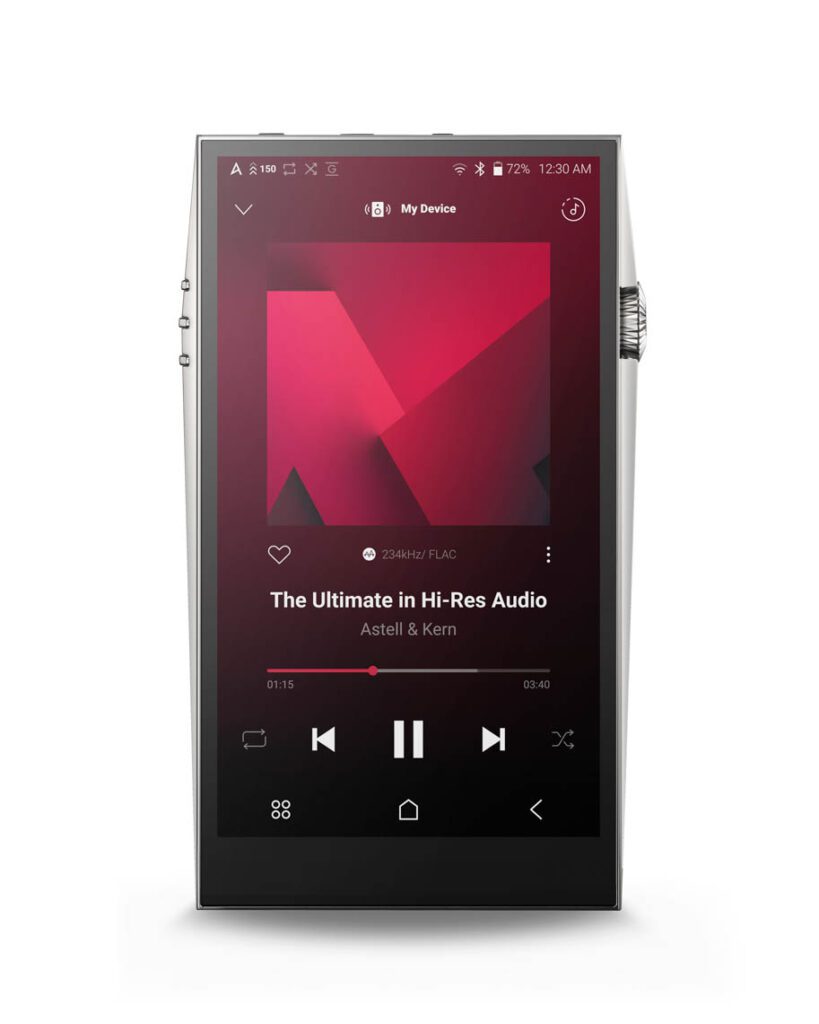 Consider, also, the Snapdragon 6125 octa-core processor (with 8GB of DDR4 memory) that delivers super-fast system response and a smooth, stable user interface. For the SP3000, the CPU, memory and wireless communication components are grouped together as a single system-on-chip to maximise efficiency at the same time as reducing heat and digital noise. Or Teraton X, which Astell&Kern casually refers to as 'the ultimate sound solution' – it consists, broadly speaking, of power noise reduction, super-efficient amplification and reduction of DAC-derived noise. By way of an encore, Astell&Kern physically separates digital and analogue signal processing and keeps everything behind a silver-plated can as a shield.
The less glamorous/geeky but equally important elements haven't been overlooked either. Should you be gauche enough to wish to make a wireless connection to your SP3000, it uses Bluetooth 5.0 with compatibility with SBC, AAC, aptX HD and LDAC codecs. There is 256GB of internal memory. The fearsome processing power means the player supports all popular audio formats (DSF, FLAC, MP3, MQA, WAV and so on) as well as a lot of unpopular alternatives. It can handle sample rates up to 32bit/784kHz and DSD512 natively, and is Roon Ready.
Bespoke
The SP3000 features other bespoke technologies, too. You have a choice of six different DAC filters, in case you fancy properly sticking your oar into the sound the Astell&Kern delivers. 'Digital Audio Remaster' (DAR) technology intends to upsample the sample rate of the source file in a drive for superior sound – 44.1kHz PCM, for example, is upsampled to 352.8kHz while sub-96kHz can be converted to DSD128. 'Crossfeed', meanwhile, wants to create a 'loudspeaker' effect when listening through headphones – Astell&Kern suggests this is a more natural, less fatiguing sensation, which it achieves by mixing part of the signal from one channel into the other with a time adjustment to centre the image. You can adjust the level of crossfeed according to your preferences.
And that's just on the inside
On the outside, the hefty (139 × 82 × 18mm (H×W×D), 493g) SP3000 undeniably looks a treat in its 904L stainless steel body. 904L is strongly corrosion-resistant, and has been the choice of Rolex (among other luxury brands) for a while thanks to its willingness to accept a very high polish. The SP3000 is a handsome looker and decorative in the manner of an extremely expensive brick, to the point it's almost a shame to slide it into the provided (and admittedly very tactile) goatskin case. The push/turn control wheel on the upper right side operates with robust slickness, and there's a little circular light behind it that shines in a variety of colours depending on the type of audio file the player's dealing with at the time.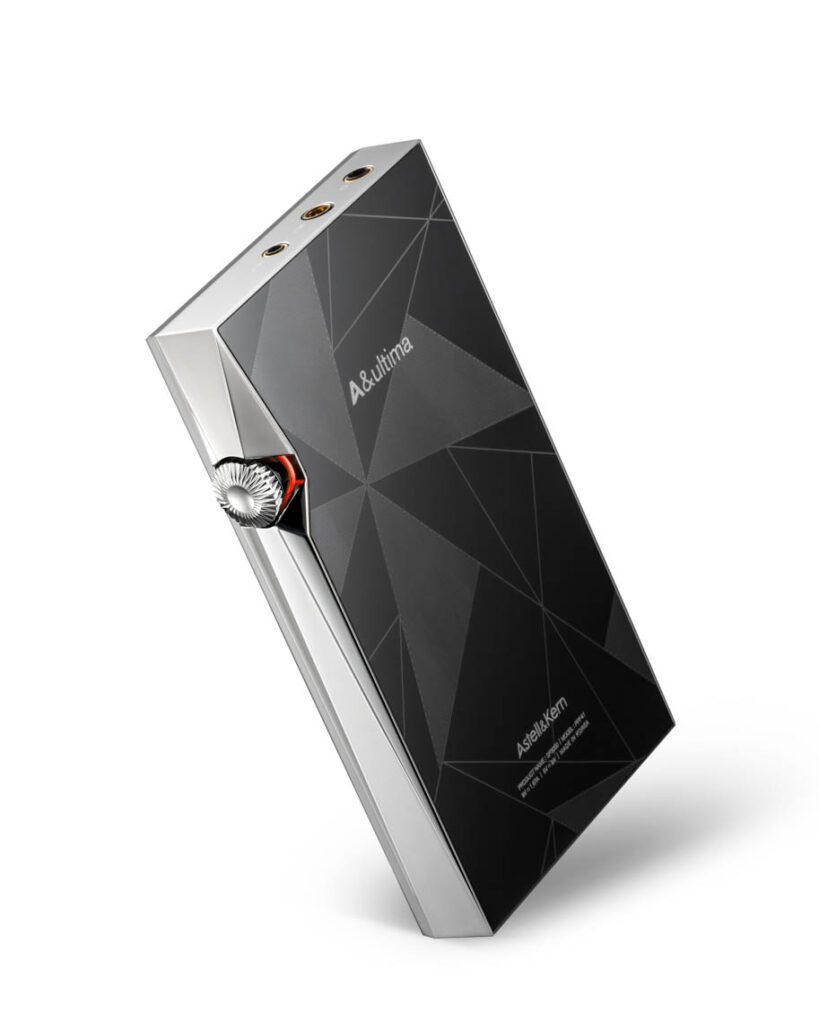 On the bottom there's a USB-C slot for charging the 5050mAh lithium-polymer battery – from 'flat' to 'full' takes around 200 minutes, and a single charge is good for around 10 hours… if you're listening to a bog-standard 16bit/44.1kHz FLAC file at moderate volume. There's also a micro-SD card slot – the SP3000 can accept cards of up to 1TB.
There are three little control buttons opposite the control wheel, and on the top of the player there are three headphone outputs. One is a 3.5mm unbalanced socket, the other two are balanced alternatives of 2.5mm (4-pole only) and 4.4mm (5-pole only).
Swift and simple
Loading content onto the SP3000's internal memory is swift and simple, thanks to the AK File Drop feature that allows a PC or smartphone on a common network to wirelessly transfer information in next-to-no time. If your digital audio files are on an iOS device, though, you're looking at a hard-wired connection and some helpful software such as Android File Transfer. Either way, it shouldn't take long to brim that 256GB internal memory – and it doesn't take long to integrate your favourite streaming service into the SP3000's interface either.
During the course of the test, headphones alternate between Sennheiser IE900 in-ear monitors with 4.4mm balanced connection, Audeze Euclid planar magnetic in-ears with 4.4mm balanced connection, and Grado GS3000X Statement over-ears with their 6.3mm unbalanced connection plugged into one of the company's 6.3mm-to-3.5mm adaptors. Music includes (but is limited to, for reasons that will become obvious) Stevie Wonder's Jesus Children of America [Tamla] as a DSD64 (1bit/2.8MHz) file, My Bloody Valentine's Soon [Creation] as 24bit/96kHz FLAC, 100% Dundee by The Roots [Okayplayer] in 16bit/44.1kHz MP3 guise and Whispering Pines by The Band [Capitol] as 24bit/192kHz FLAC.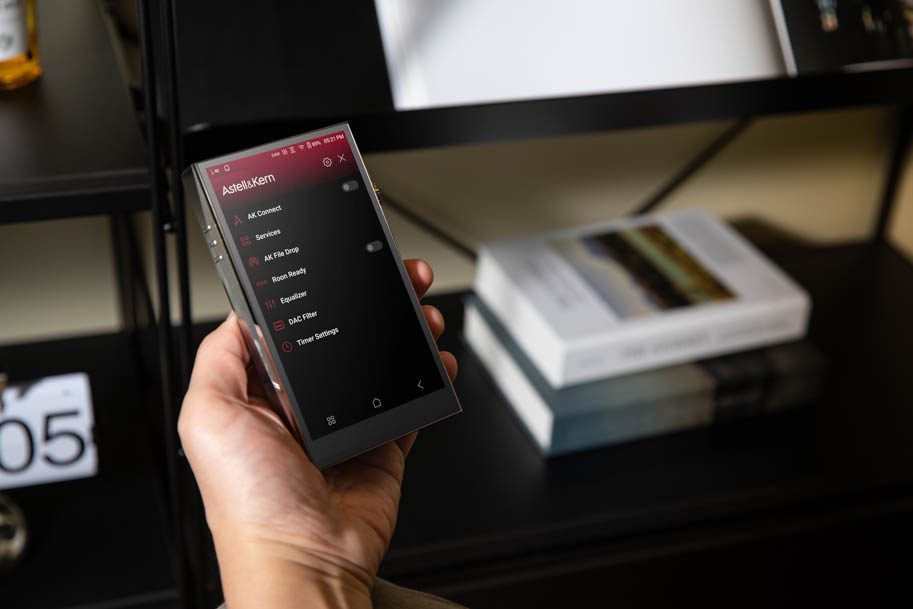 Within reason, though, it doesn't make any fundamental difference the type of headphones you use, nor the genre or file standard of the music you cue up – the Astell&Kern SP3000 plays no favourites and is supremely laid-back about partnering equipment. It couldn't really care less the sort of music you like to listen to or how much you paid for it. The SP3000 is always and only a staggeringly precise, clean, insightful and, above all, enjoyable listen.
It doesn't matter the aspect of music reproduction you concentrate on – the SP3000 demonstrates a nonchalant, undemonstrative mastery of it. Soundstaging? The Stevie Wonder tune is laid out unequivocally, with everything from the shape of the drumkit to the position of the tambourine relative to the handclaps made absolutely obvious. Detail retrieval? The same song's first few bars feature some thoroughly buried bell sounds beneath the Fender Rhodes chords that you may conceivably have never heard before. Midrange fidelity? The commitment, tonality and straightforward attitude vocal lines of The Roots' recording are hair-raising in their immediacy, the harmonies of The Band genuinely moving in their affinity.
Deep peering
Yes, as a tool for peering deep into the mix of your favourite recordings and obtaining an explicit, wide-screen explanation of the recording process and the results thereof, it's remarkable. You've never heard the My Bloody Valentine recording sound more like a unified collection of individual occurrences, for example – more often it's delivered as a pea-souper, a maelstrom of competing guitar tracks that each strive only to be louder, more overdriven and more rough around the edges than the next. The Astell&Kern brings order to bear without throwing its weight around or sucking the life from recordings – but most of all, it sounds spirited and engaged. It sounds convincingly, thrillingly lifelike and musical. Really, to listen to the SP3000 in an analytical way is to miss the point somewhat.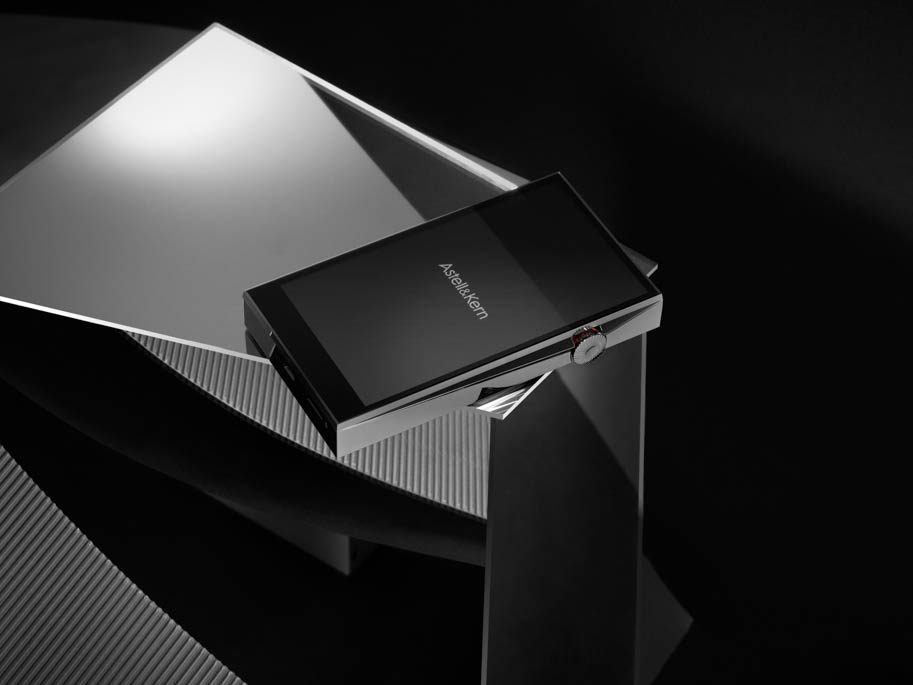 This is why the list of music listened to and enjoyed in the course of the review process is so truncated: the SP3000 will keep you inside your headphones for hour after hour, desperate to listen to just one more tune to find out exactly what's involved. Ten hours of battery life may be achievable when listening at moderate volume to moderately sized digital audio files, but be assured it's a little less than that when listening to great big files at frankly ill-advised volume levels. And the hours it takes to recharge itself drag more than somewhat when all you want to do is get another SP3000 hit.
Technical specifications
Type Solid-state portable music player with expandable storage
Storage 256GB integrated, expandable by up to 1TB via microSD
Analogue Inputs n/a
Digital Inputs USB-C (charging only)
DAC Resolution/Supported Digital Formats PCM 8kHz – 384kHz (8/16/24/32bit); DSD Native DSD64 (1bit/2.8MHz) / DSD128 (1bit/5.6MHz) / DSD256 (1bit/11.2MHz) / DSD512 (1bit/22.4MHz); WAV, FLAC, WMA, MP3, OGG, APE, AAC, ALAC, AIFF, DFF, DSF, MQA
Analogue Outputs Unbalanced out (3.5mm) / Balanced out (2.5mm, only 4-pole supported) Balanced out (4.4m, only 5-pole supported)
Digital Outputs Optical out (3.5mm)
Frequency Response ±0.017dB (Condition 20Hz~20kHz) Unbalanced / ±0.021dB (Condition 20Hz~20kHz) Balanced ±0.022dB (Condition 20Hz~70kHz) Unbalanced / ±0.052dB (Condition 20Hz~70kHz) Balanced
Distortion (THD + Noise) 0.0003% @ 1kHz, Unbalanced / 0.0003% @ 1kHz, Balanced
User Interface 5in 1920 x 1080 touch display
Other Features Bluetooth V5.0 (A2DP, AVRCP, Qualcomm® aptX™ HD, LDAC)
Dimensions (HxWxD) 139 × 82 × 18mm
Weight 493g
Price £3,799
Manufacturer
Astell&Kern