WIN! Meze Audio 109 PRO open backed headphones worth £769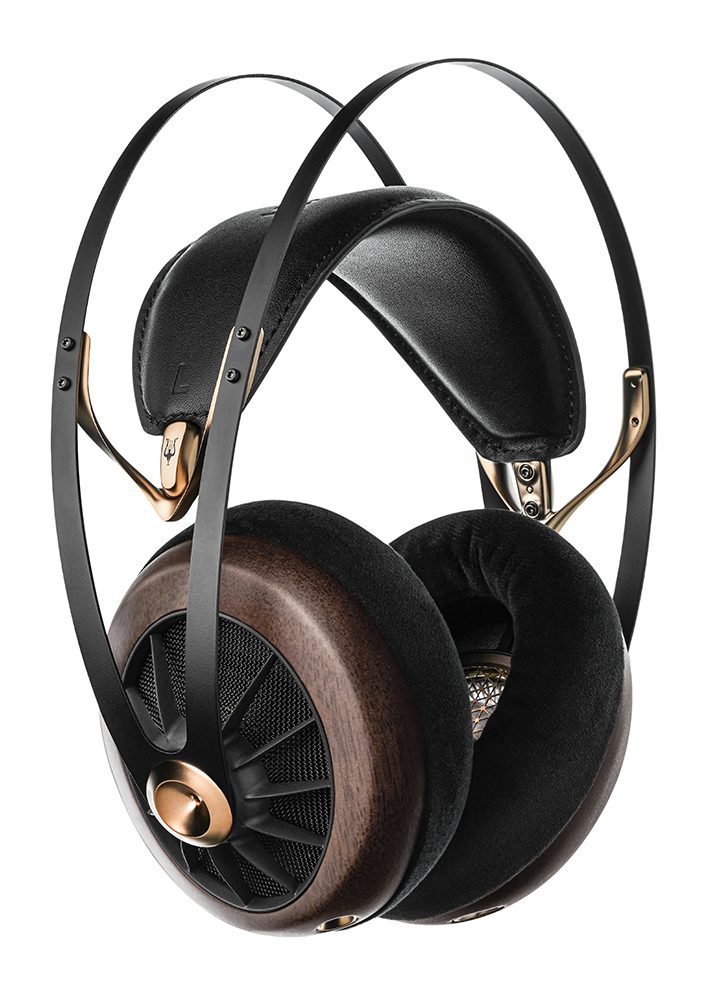 We have teamed up with the clever folks from Meze Audio to bring you an exciting competition and a chance to win a set of 109 PRO open-backed headphones worth £769!
Alan Sircom reviewed these in hi-fi+ issue #213 where he wrote, "The 109 PRO is the current top of Meze's dynamic driver line. It's also the first dynamic driver headphone from Meze to feature an open-backed construction. Meze didn't just use the same 40mm drive unit found in the two current 99 models. It went the harder route, with a 'clean sheet' 50mm dynamic diaphragm. This unit features a lazy-W-shaped dome driver surrounded by a torus of Beryllium-coated semicrystalline polymer measuring just 22 microns. This veined torus helps damp resonance in the driver itself, aided by a copper-zinc alloy stabilizing ring around its outside. This all sits in a CNC milled aluminium frame, which also houses the neodymium magnets."
He went on to say, "This is an articulate, lithe-sounding headphone, completely free from stinging highs."
He concluded the review by saying, "I could wear these headphones for hours at a time, thanks to both the easy way they hang on your head and the warm, inviting sound of the headphones themselves. These are not the headphones for the casual listener. They are for those who like to drink deep from their pool of music." 
Competition question
What kind of magnets are used in the 109 PRO?
a. Adamantium
b. Kryptonite
c. Neodymium
To answer, please visit the dedicated Meze Audio competition page
Alternatively, send your answer on a postcard (including your name, address and contact details) to MEZE AUDIO, Attn: Marketing (Competition), Iuliu Maniu str., nr. 38, 1st floor, ap. 2, Baia Mare, 430131, Romania.
Competition Rules
The competition will run from November 29th 2022 until February 2nd 2023. The competition is open to everyone, but multiple, automated or bulk entries will be disqualified. The winner will be chosen at random from all valid entries, will be contacted via email (where possible) and their name will be published in the magazine. The Editor's decision is final and no correspondence will be entered into. Absolute Multimedia (UK) Ltd. is compliant with the Data Protection Act and UK laws apply. Our policy is such that we will not pass on your details to any third party without your prior consent.