Chord ULTIMA experience coming to AXPONA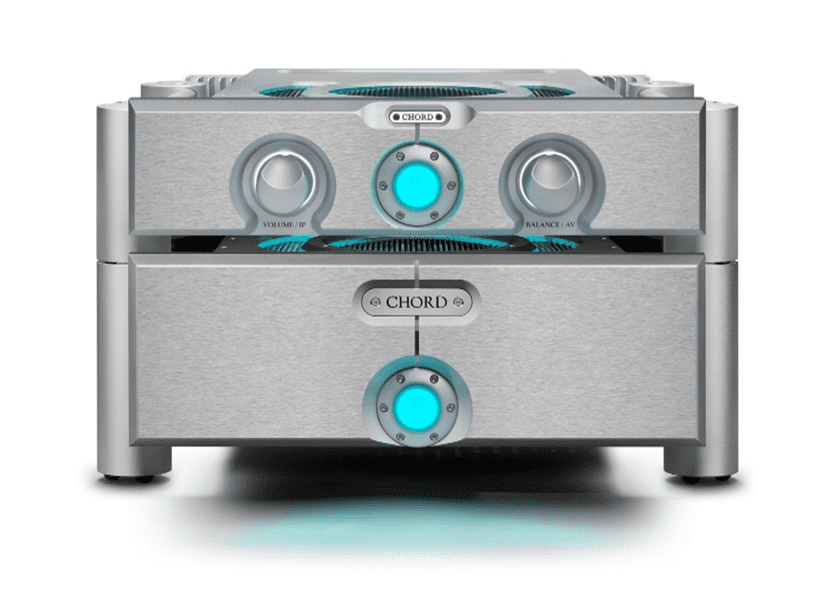 *From the Chord news release
Kent, England, 27 March 2023: Chord Electronics will be demonstrating both its digital and analogue proprietary expertise at AXPONA 2023, as it showcases its recently introduced ULTIMA-technology amplifiers, accompanied by its flagship digital front-end (Suite 664).
The British company, which has been designing, engineering and building in Kent, England since 1989, will be showing its latest preamp, the all-new ground-up design ULTIMA PRE 3, complemented by the 180-watt ULTIMA 5 stereo power amplifier.
Source components from Aurender are set to benefit from the advanced upscaling capability of the Hugo M Scaler and the renowned D/A conversion of the DAVE DAC at high resolution; loudspeakers are from Spendor Audio and cables from Chord Company.
Chord Electronics' range will be available courtesy of the company's US distributor Sound Organisation (Suite 664). AXPONA 2023 runs from 14-16 April, 2023.
Images
ULTIMA PRE 3 here; ULTIMA 5 here; Hugo M scaler here; DAVE DAC here
Press contact
Dan George +44 (0)7899 808918 or [email protected]
Chord Electronics' contacts for publication
Tel: +44 (0)1622 721444 [email protected] www.chordelectronics.co.uk
Email:
About Chord Electronics Ltd
Chord Electronics Ltd is a world-leading manufacturer of high-performance hi-fi and audio products. Since 1989, from its spectacular riverside base in Kent, England, Chord Electronics has been creating some of the planet's finest hi-fi, home cinema and professional audio equipment. A technology-driven innovator, Chord Electronics continues to deliver excellence through exemplary audio engineering, cutting-edge design and a true aesthetic understanding.
Chord Electronics is trusted and admired inte­rnationally and its global customer base includes: Metropolis Studios, Abbey Road Studios (London); Sony Music Studios (New York), Skywalker Sound (California) and more. www.chordelectronics.co.uk