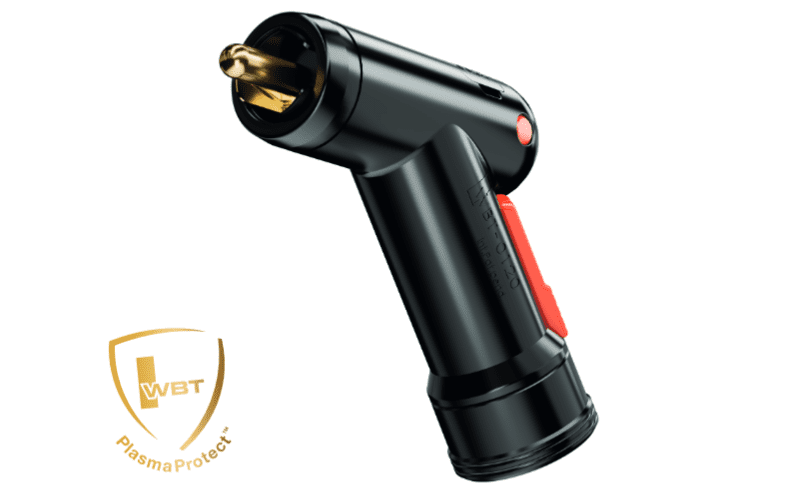 The new WBT-0120 RCA plug, all in shiny black, is not just a visual highlight. There is real engineering skill behind this little plug. Optimised for maximum signal transmission, the new RCA plug impresses with its extremely simplified handling.
The oblique angle shape and eccentric lever guarantee that they are a piece of cake to use, even where the space is limited and gaps are close. The oblique angle ensures intelligent cable routing. The eccentric lever and built-in clamp-spring mechanism guarantee the central contact unit's perfect permanently elastic contact pressure on the socket.
The two-part connector body made of high-performance plastic is fixed by a bayonet lock and on the cable side by a collet chuck mechanism. This not only ensures easy adaptation to thick and thin cable diameters through the supplied cable adapter grommets in 4 different inner diameters but also ensures optimum strain relief.
Due to the consistent avoidance of ornamental metal elements and the new clamping-spring mechanism, the new RCA plug is particularly resource-friendly. The central contact unit of the proven nextgen™ principle is also particularly low-mass. As with all nextgen™ Cu connectors, the signal conductors of the WBT-0120 Cu are gold-plated using the new WBT PlasmaProtect™ process.
All in all, it is the combination of dexterity and elegant looks that make 'the little black one' a real highlight.
The WBT-0120 is also available in fine silver.