Devialet reveals its second exclusive collection: Phantom II Deep Blue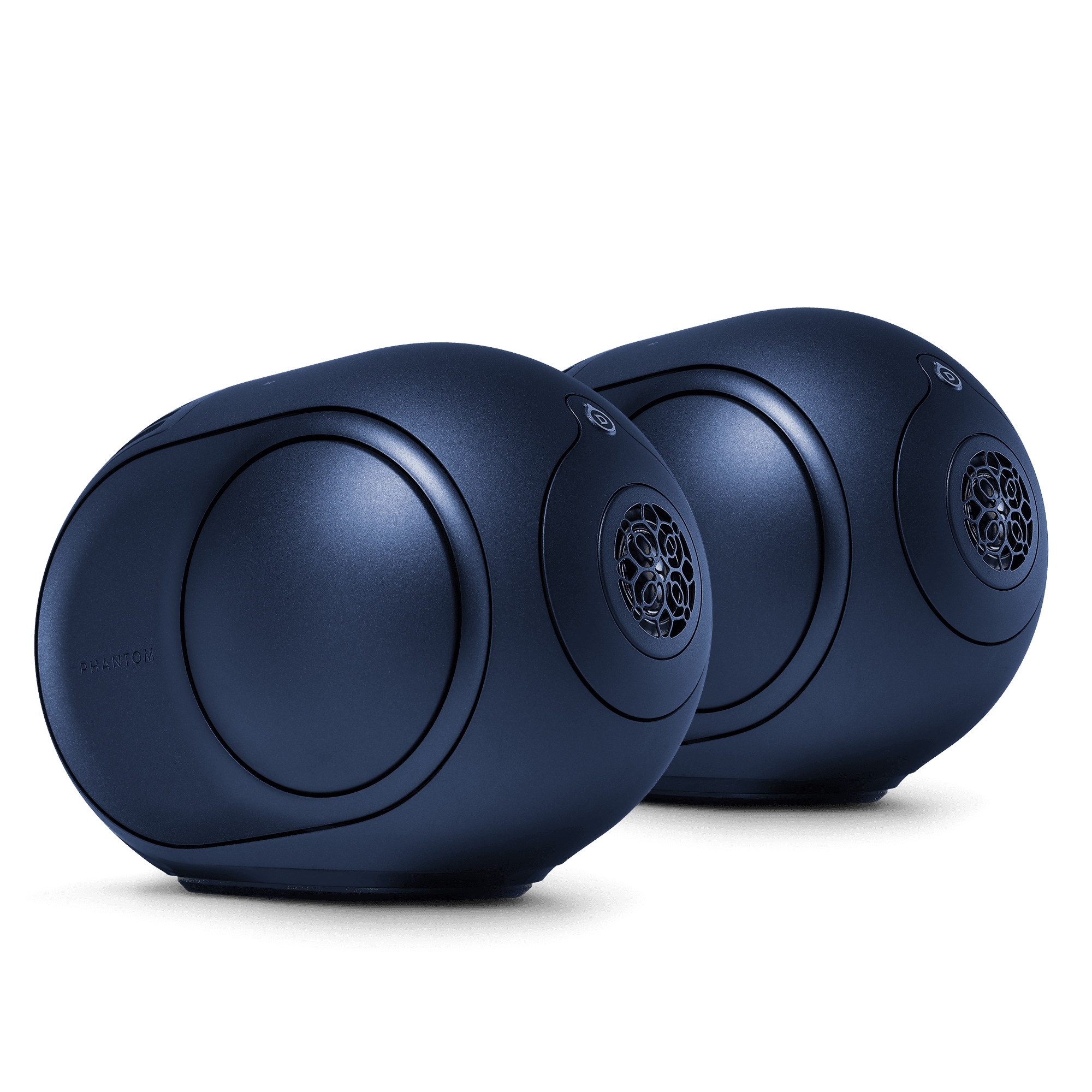 Paris, June 15, 2022: Devialet today reveals Phantom II Deep Blue, its second exclusive collection of the ultra-compact active speaker that delivers powerful, high-fidelity sound.
Devialet is releasing a limited number of its iconic 98dB speaker in Deep Blue, designed to visually reflect the astonishing deepness of bass and the power of the sound waves produced by the ultra-compact Phantom II.
Soothing yet ominous, Phantom II Deep Blue embodies Devialet's mission to elevate sound to its rightful place in people's lives, delivering sound at an unprecedented 900W of peak power from a package small enough to be held in one hand.
TAKE A PLUNGE INTO THE UNKNOWN
Phantom II Deep Blue is the newest and most exclusive addition to the iconic Phantom family.
To celebrate the launch, Devialet has teamed up with renowned artist Luigi Tozzi to create a dedicated track and playlist that showcase the unparalleled sound quality of Phantom II Deep Blue. With a hypnotic mix of techno, the Italian producer will plunge listeners into an ocean of pure sound and immersive bass offered by the ultra-compact speaker, providing a truly extraordinary listening experience. You can listen on all major streaming platforms here ; starting June 15th.
Retailing at £1290 and available from 15th June 2022, Phantom II Deep Blue will be available to buy worldwide with limited geographical distribution. In the UK, it will be available at Harrods, Selfridges, KJ West One and Senso Systems, and through Devialet's website and own stores.
A NEW TAKE ON AUDIO TECHNOLOGY'S FINEST
Devialet Phantom II is one of the most powerful ultra-compact speakers on the market, reflecting Devialet's commitment to continuously breaking barriers in audio technology. Featuring a host of proprietary technologies, Phantom II can produce capitavating sound as loud as a symphony orchestra, from infra-bass at 18Hz to sharp treble at 21Khz
Phantom II's unique spherical design has been engineered to allow for optimum acoustic performance:  the two push-push woofers with extreme cone excursion ensure zero distortion, zero saturation and zero background noise for the ultimate sound experience.
With Phantom II Deep Blue, you can immerse yourself in an exceptional listening experience through AirPlay 2, Bluetooth, Spotify Connect, Roon Ready, or jack (analogue or digital).
Combining cutting-edge technology and iconic design, Phantom II Deep Blue will be this summer's most exclusive collector's item.