Coming Soon: Hi-Fi+ Issue 122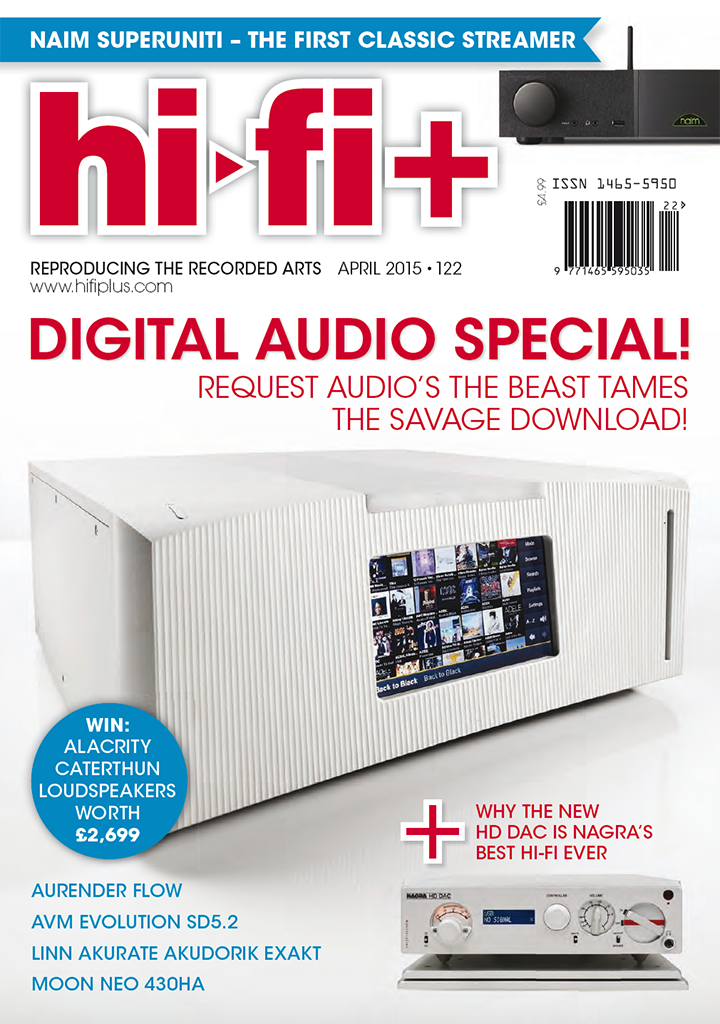 We're entering a new phase here at Hi-Fi+. The audio world is changing and we are reacting to that change. We are now producing issues themed around a central concept of audio, starting with computer audio and streaming sounds. Our next issue focuses on this important aspect of today's audio world, to bring you the best possible DACs, music servers, network streamers, and more. Plus, if terms like 'network streamer' make you run for the hills, we've also included important explanatory features and a glossary of terms to discover the joys of high-resolution and downloaded music.
We haven't abandoned our roots, though. Every issue will still feature the best in audio from around the world, and some of the best equipment in all categories, but with a distinct focus on an area of audio specialism.
To this end, Hi-Fi+ Issue 122 will feature an exclusive review of what just might be the best music server money can buy, the outstanding ReQuest Audio The Beast. It will also stay in Switzerland to discover the joys of Nagra's excellent HD DAC, Linn's awesome Akurate Akudorik Aktiv Exakt combined network audio system and spelling test, AVM's amazing Evolution SD5.2 streaming DAC preamp and more. Away from the cutting edge of digital audio, we have the Moon Neo 430HD headphone amp, Cardas Clear Reflection cables, and yet more. Plus an interview with Euro-jazz legend Bugge Wesseltoft.
Tags: FEATURED